Do you want to improve your digital presence and engage with more potential customers? Here in this article, you will learn the best video marketing tips and tricks to engage your audience.
Boosting your video marketing can be the best solution for your business.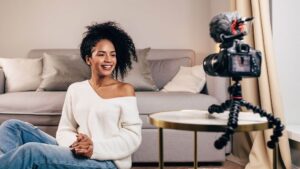 In 2020, 92% of marketers claim that video content is integral in their marketing strategies since it has been proven effective in capturing audience attention. In fact, an average person will likely spend 100 minutes a day watching online videos in 2021.
With these statistics, there is no reason why you shouldn't improve your video marketing strategies today!
Read on to find out how video content can boost your business' growth as well as some video marketing hacks you can do to maximize its effectiveness.
Why Do You Need Videos in Your Marketing?
Aside from being the type of content that is easy to digest, videos are known to be highly engaging and entertaining. Here are 5 reasons why you should use video contents for your marketing:
#1 Videos Give High Conversions and Sales
Vision is our most dominant sense. When you translate information into compelling visual content, it can convince the audience's brain to engage in your video and buy your product or service.
A product video on a landing page can increase conversion by 80%. About 74% of Internet users have bought or downloaded a product or service after watching a video.
About 80% of video marketers also claimed that video marketing has helped generate more leads and grow their sales.
With these figures, even small businesses can take advantage of video marketing to build their brands and achieve growth in the industry.
#2 Audiences Trust Videos
Successful marketers create videos that are interesting and informative to engage with their targets, rather than directly selling them products and services.
With this strategy, video marketing builds trust and long-term relationships between a business and an individual especially, if the content features an elite personality or a social media influencer.
#3 Google and Social Media Love Videos
Landing pages with video content are most likely to rank higher on Google search results.
According to the 2009 Forrester study, you are 53% times more likely to rank first on Google if you have an embedded video on your site.
To achieve it, you will need to optimize your videos for SEO. It includes writing compelling titles and descriptions, adding backlinks, and giving your potential consumers a call to action on your products and services.
In addition, videos that capture the audience's emotions are likely to hit higher social shares. About 76% of social media users say that they would share a branded video with their friends if it's entertaining.
Although the number of social shares does not equate to ROI, it can definitely increase your website traffic. From there, you can achieve your other marketing goals
#4 Videos Attract Mobile Users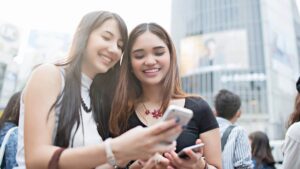 With 90% of consumers watching videos on mobile today, your engagement can increase since people can watch your video content on-the-go.
To maximize this advantage, you have to be more sensitive about matching your content with the personal experience your consumers have on their devices.
#5 Videos Can Explain Everything
About 96% of users watch an explainer video about a specific product or service.
Since a video catches both the visual and auditory senses of an audience, it has the power to effectively explain things through visuals, animations, texts, and sounds.
10 Video Marketing Hacks to Increase Audience Engagement
If you're convinced about including videos in your marketing strategies, you can try these 10 video marketing hacks to increase your audience engagement and achieve better results!
#1 Know and Understand Your Audience
Aside from identifying the usual demographic profile of your target audience, you also have to answer these questions:
What are their needs and wants?
What are their goals?
Why should they watch the video?
How can the video help them get their needs and wants?
If you know and understand your target market's profile and behavioral patterns, you will find out how to master creating relevant video content for them. Otherwise, they will not bother watching your video.
#2 Content Is King
Content is king, and it will always be integral in your digital marketing strategy. To create an engaging video content that brings better results, you need to make that it has the following requirements:
It is informative, educational, and entertaining
It captures emotions
It is SEO-optimized
You can also personalize your content according to your target audience's preferences. According to VWO, putting a human face in your content can increase your conversions by 48%.
A human face in your content makes your brand feel more human. It also establishes an emotional connection and trust between you and your target consumer.
#3 Know the Five-Second Rule
If you want to increase your audience engagement, you must first grab their attention.
The human attention span fell from 12 seconds in 2000 to 8 seconds in 2015.
This means that brands now have a lesser amount of time to connect with a potential consumer. Although the estimated human attention span is 8 seconds, you only have the first five seconds of your introduction to convince someone to watch your video.
Here are some tips for creating a great introduction:
Ask an intriguing or relatable question
Put your audience in an unusual situation or conflict
Stimulate your audience's senses through photos, videos, or infographics
#4 Keep It Short
In addition to the shorter attention span of your audience, it will be harder for you to convince them to watch your video until the end if it is too lengthy.
The longer the video, the longer the retention rate.
According to a digital marketing expert, Neil Patel, videos with a length of under 1 minute have an 80% retention rate, while those with 5-10 minute length only have 50%.
However, this does not apply to educational videos that require a longer time to fully-deliver their message. Viewers are most likely to watch them until the end as long as the content remains relevant and entertaining.
#5 Create Eye-Catching Thumbnail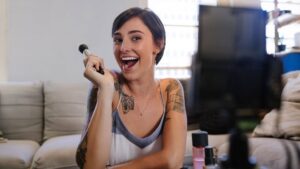 A thumbnail is a clickable, visual icon of a Youtube video content. It also plays a vital role in your video's click-through-rate and views.
According to the Youtube Creator Academy, 90% of the best performing videos use a custom thumbnail.
A high-quality thumbnail can make your target audience click on your video or ignore it. Thus, when creating it, you should ask yourself this question: "If I were the audience and saw this thumbnail, will I click the video or not?"
The best practices in creating an eye-catching thumbnail for your Youtube video includes the following:
Use a clear image (avoid blurry or distorted ones)
Use high-contrast images (there are more noticeable than low-contrast ones)
Use consistent layout and colors (for your brand consistency)
Use texts, but not too much
Include a face (the audience will automatically focus on images with human faces)
Don't use irrelevant or misleading images
Follow the recommended specs: upload size of 1280×720 px, with 16:9 aspect ratio, maximum of 2MB file size, and in JPG, GIF, BMP, or PNG image format.
#6 Include Subtitles
Did you know that 85% of Facebook videos are watched without sound?
With more viewers watching videos on-the-go using their mobile devices, most of them prefer videos they can understand with less volume to comply with phone etiquettes in public spaces.
Although adding subtitles to your videos lengthens your production process, it can certainly increase your engagements.
#7 Add an Irresistible Call to Action (CTA)
What do you want your audience to do after watching your video? Do you want them to subscribe to your channel? Visit your website? Buy your products and services?
The CTA has to be clear, compelling, and inspiring enough, so the audience will do your desired actions.
#8 Add Music and Sound Effects
Videos also capture the human's auditory senses.
Music and sounds set the mood of the video and elicit the viewer's emotions. Successful brands also use music for their branding, making the audience remember them whenever they hear a particular sound.
To choose and strategize the right music for your video, you may consider the following:
Identify the right mood
Avoid mixing too much music styles
Know your target audience's sound preferences
Set your budget (for creating your own music and sound effects or purchasing audio licenses)
Respect the copyright
#9 Use SEO
Like other types of digital content, using SEO to optimize your video can help you reach more potential customers.
Search for relevant keywords that your target audience use in search engines. Use these keywords when creating click-worthy titles and descriptions.
#10 Promote Your Video
Don't depend on SEO optimization alone to reach more audiences. Relying on search bots may not work every time since Google constantly changes their algorithms.
Consider writing a relevant blog and attach your video to it. Promote your videos on your social media platforms such as Facebook, Twitter, LinkedIn, and Instagram.
You can also use email marketing strategies for your subscribers.
Boost Your Engagement With These Video Marketing Hacks!
Producing an engaging video may be complicated or time-consuming, but it is, undeniably, a powerful tool in achieving your marketing goals.
Try the video marketing hacks above and experiment with other strategies in the future and get amazed with the results. You can also hire a trusted digital marketing agency to do the work for you.
Have you tried any of these hacks in your video marketing strategies? Let us know your insights in the comment section below!