About SEM Updates Blog
Hey Readers, welcome to the blog, SEM Updates!
SEM Updates stands for search engine marketing updates. You come across a lot of content today, but you don't have enough time to read them all. That is the reason we created this sem updates – digital marketing blog for you. You can read all the digital marketing advanced tips and tricks in one place. We have collected the best articles which cover all the topics in detail.
Our blog covers:
In-depth subject guides
Informative articles
Observational marketing articles
Marketing research reports
Digital marketing tools hack, tips and tricks
Various digital marketing dimensions we cover in our blog posts:
Digital Marketing

SEO – search engine optimization, technical SEO, link building techniques and guides

Online Branding

Advertising PPC – Facebook, Twitter, LinkedIn, Google Ads, YouTube

Email Marketing

Social Media Marketing

Influencer marketing


Content Marketing – Blogging, Content Promotion, Content Strategy Planning & Promotion, PR Strategy

Video Marketing – YouTube Video optimization, Video Advertising

Product Marketing – Product Promotion, Launch Strategy Planning


Mobile app marketing – App store optimization

Personal branding – Social media, guest blogging, followers building, website optimization

SEM (search engine marketing) through all paid channels
Our articles are written by top digital marketing experts and industry influencers.
SEM Updates blog publish intermediate to advanced level articles in great detail. It's a one-stop solution for the latest digital marketing information and tips. You can read the latest SEM updates and the latest digital marketing articles on this blog anytime.
The Person Behind SEM Updates Blog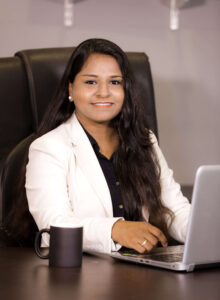 Richa Pathak is an emerging marketing influencer, and a creative digital marketing consultant who helps clients generate leads, drive site traffic and build their brands through data-driven strategies. With 10+ years of experience in working with B2C & B2B brands across the globe, she is also a well-known blogger for top digital marketing magazines.
Digital marketing is Richa's passion & love. She is innovator & wants to explore more, learn more, try different tools, hacks with various campaigns.
That is how Richa started writing about her experience and knowledge in digital marketing. She started SEM Updates blog in 2017 as a passion, and now it's empowering various readers globally by sharing latest updates on digital marketing, advertising, branding, social media, content marketing, email marketing, SEO, SEM, PPC and lot more.
She offers various training & mentorship programs to share her knowledge. She loves reading non-fiction books and does nature photography. Richa can be followed on social media on Twitter, Facebook, and LinkedIn.
Read more about her professional journey and achievements here.