If there's one thing that you can bet on and say that it's going to constantly contribute to your business growth, it's none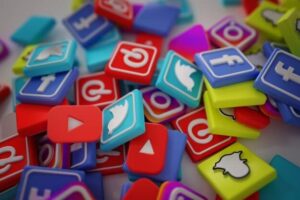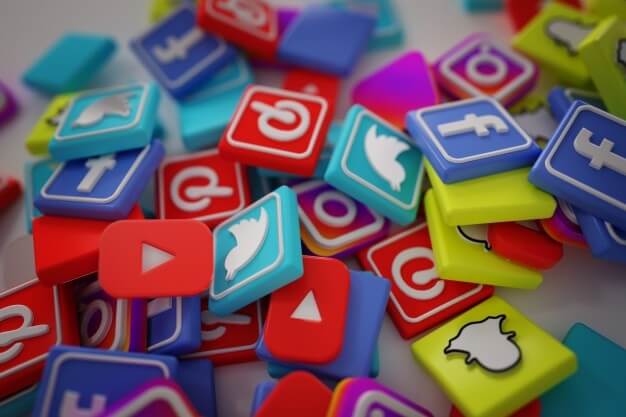 other than a solid social media marketing strategy! And maybe, you already know this, and now you want to know how to create a social media strategy for your business!
Cool! Since this read is all about creating an effective social media strategy (that works), you should probably buckle in and get settled! We'll be going over a few basic stuff and later move on to the part that will help with your social media growth!
Benefits of Using a Social Media Marketing Strategy
So, what's all this talk about using social platforms for growing businesses or coming up with proper social media planning?
Let me explain! In the past four or five years, social media platforms have played a crucial role in helping businesses grow their businesses online!
Platforms like Instagram and Facebook have made huge differences for businesses, considering that both Instagram and Facebook have more than 1 billion active users!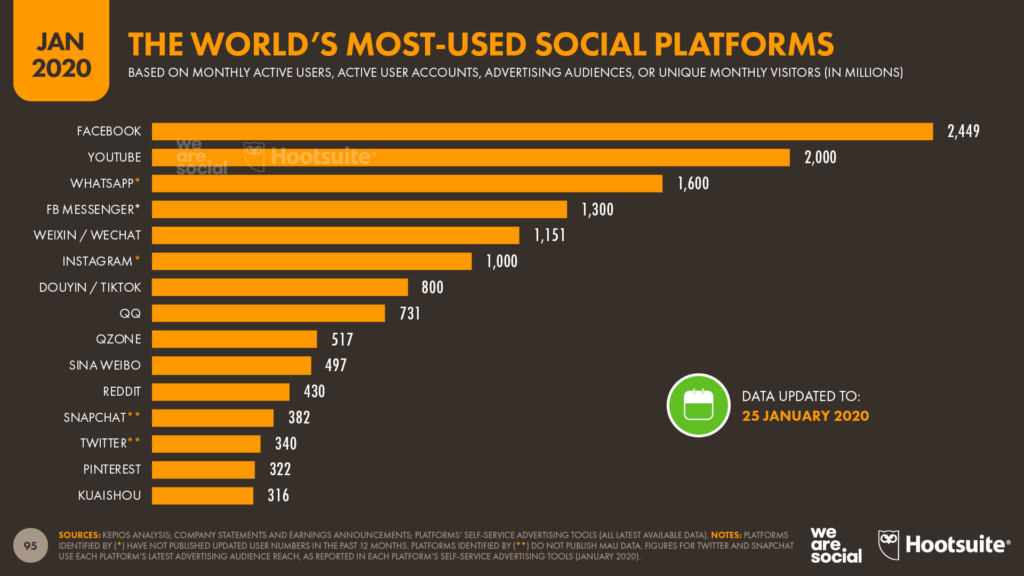 So, why is it important that you come up with a social media marketing strategy? I've mentioned the benefits below!
Increased brand awareness and organic traffic.
Increased opportunities for getting leads, which, when cracked right, will be conversions.
Word of mouth marketing comes for free, which helps build a loyal audience/customer base.
An ideal medium to engage and know what customers think about your brand/business and improve further.
Perfect analytics and insights can help you come up with moderations/tweaks to enhance your business strategy. And helps grow your business revenue seamlessly.
There's actually more like competitor monitoring, partnering with influencers, etc. However, the above-mentioned are the most prominent ones!
It's always good if you remember that a well-developed social media platform is one of the best-owned media assets you can have!
It's quote time!
"Having a robust social media marketing strategy can save you from shelling the big bucks on paid mediums."
Now that we've seen the benefits of having a solid social media strategy framework let's move on to the part where you can actually learn how to create a social media strategy!
Note: A perfect social media strategy works out well only when the basics are strong. So, we'll be starting from there!
8 Simple Steps to Create a Social Media Strategy
Step 1 – Identifying the Ideal Social Media Platform
First things, first!
Deciding as to which platform you're going to start with is probably the first step you've got to do right when it comes to creating a social media strategy!
If you'd ask me, this is quite easy to do!
All you have to do is get to know the nature of your business well! For example, if you run a cafe and you need to pace up your business online, Instagram should be your ideal pick!
And if you're running a Manpower consultancy, I'd suggest that you go with Facebook.
This is because you've got to understand the nature of each social media platform and what kind of audience you'll be found there!
Instagram is quite known for entertainment, whereas Facebook is known for both professionalism & entertainment. And Twitter is an ideal platform to consider if you're running a product-based company, especially SaaS.
Step 2 – Creating the Perfect Social Handle
What's the point in creating the perfect social media strategy when your social handle doesn't ring bells?
I mean, who would want to visit your profile or engage with your posts when your handle isn't the way it should be!
So, let me start with the obvious ones,
Social Handle Name
This is probably the first thing your audience will be noticing when they visit your profile. And making sure it's clearly understandable is the prime goal.
For example, if your cafe's name is "Henry's Kitchen," you should maybe come up with a social handle name like "henry's kitchen." Trying to make it fancy like "HK" or "hnryktchn" will not only make it hard for your users to read but also hard to find it from the search bar as well.
It's even better if your business has a single name – could make your social handle clear and etched in the minds of your audience.
Social Handle Display Picture
And when your visitor is done reading the profile name, the next thing he/she obviously sees is your social handle profile picture!
Having your business logo as your social profile picture works out for most of businesses. But, you've to make sure that the picture is clean, clutter-free, and visually appealing to your audience.
Let's take a look at the example I've come up with for Henry's Kitchen!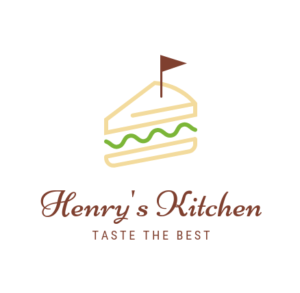 Look at that? It's clean, simple, and comes with a tagline, of course (am a great fan of white logos, and so should you be)!
Also, here's something you'd find useful!
Ideal Social Profile Picture Orientations
Instagram Profile Picture - 110 x 110 pixels

Twitter Profile Picture - 400 x 400 pixels

Facebook Profile Picture - 170 x 170 pixels

Snapchat Profile Picture - 400 x 400 pixels
If you're going for other platforms like LinkedIn or Pinterest, you can find the ideal profile picture size and other details in this read!
Social Handle Description
Now that we're done with the profile picture and the handle name let's look at the description part.
Your description is nothing but kind of a welcome note that helps your audience understand what your business is about!
And again, keeping it simple (sassy may be) is the bright idea! People don't like to read too much as well. So, make sure you convey what you've got to quickly and cleanly as possible!
If it were for me, I would come up with a description for Henry's Kitchen Instagram profile like this,
"Taste the Best with Henry's Chefs.
Italian. Asian & Thai at Its Best!
 Drive-in & Restro Styled Cafe"
With the above description, I was able to assure quality, tell the available cuisine styles, and highlight a couple of features! Try coming up with one for your business as well!
Now that we have the perfect social media handle, let's move on to creating an effective social media strategy!
Step 3 – Decide Business Goals to be Achieved Through Social Media Strategy
Steering the ship without a destination is going to get you nowhere. And to make your social media strategy an effective one, you need to have a goal!
So, ask yourself as to what you're going to do with your social platform? Increase followers? Drive more leads? Whatever it may be, make sure you fix a definite goal and start proceeding with the same!
And wait, there's this popular formula that helps you understand easier. When coming up with a goal, make sure it is SMART!
S – Specific
M – Measurable
A – Attainable
R – Relevant
T – Time-Limited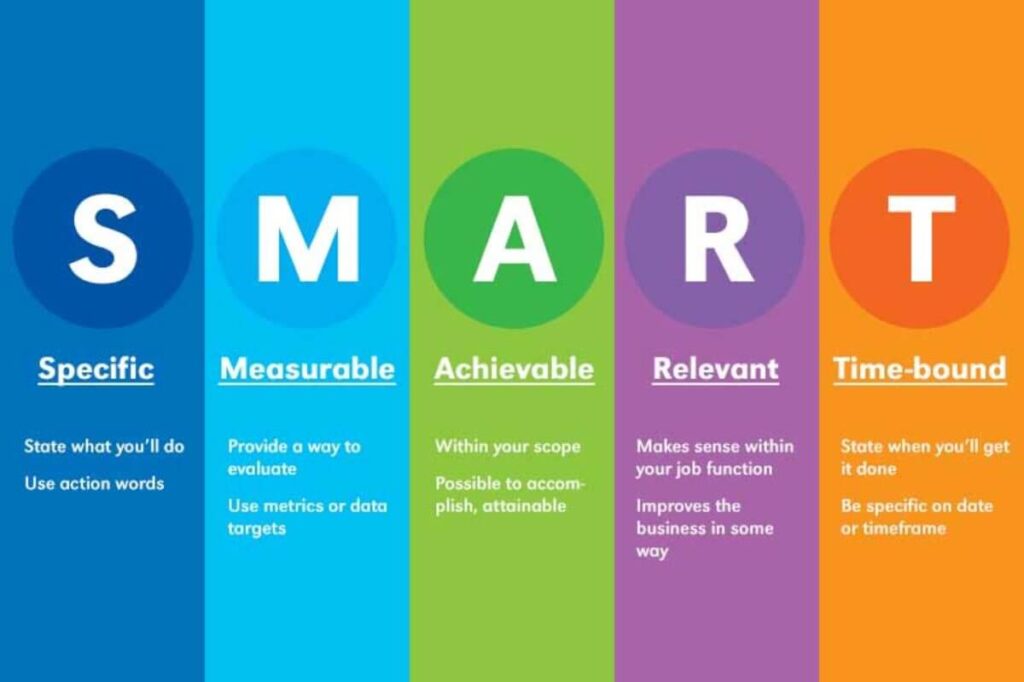 Ensuring that your social media goals are specific, measurable, attainable, and, more importantly, time-specific is mandatory!
So, I hope that seals this topic!
Step – 4 Knowing Your Audience
We're almost set! We've chosen our social media platform, came up with the perfect profile description, and got to decide our goals as well!
Now it's time to get to know about the audience who plays a major role in deciding whether your social media strategy is worth the while or not!
We all know that the millennials have been hard to predict and keep track of! And that's exactly why you've got to talk to them (on the positive side, you never know when one of your posts would get viral… just millennial things)!
So, make sure you interact with them in all possible ways! You could consider using feedback popups on your website, have a personalized session, conduct an engaging webinar, and other possible ways!
Because only when you know what your audiences are looking for, you'll be able to produce resonating content! And only this can help you achieve your goals!
Step 5 – Knowing What to Post for Better Social Media Engagement
You've interacted with your audience, and you now probably have an idea as to what they are expecting!
You've got your entry point! But here's the part where you can do something sneaky (more like insightful, I would say). Head to your competitor's social profiles and take a look at what they've been doing for some time.
Dig deeper and find out which posts have received the most engagement (comments and shares). Know the influencers who they've been partnering with.
When you dig deeper and deeper, you'll be surprised with what you'd find, and every single one of them could be used extensively for your growth.
Speaking of which, here are some ideas as to what you can be posting on your social handle!
Note: The below-mentioned examples are created with Instagram in mind for the imaginary Henry's Kitchen!
Monday – Reposting if one of your customers tag you.
Tuesday – Healthy recipes from the kitchen's best chef
Wednesday – Healthy Eating Tips
Thursday – An Interesting Poll
Friday – What do You Think Sessions
Saturday – Happy Hour Deals
Sunday – Dish of the Day Promotion
If you look at the above sample social media strategy template, you'll come to know that Saturdays and Sundays have discounts and promotional posts. This helps drive more customers for your business. Also, it makes the job easy for your Monday schedule (sure, one of your customers would tag you when you give them a flat 50% off)!
You can also get ideas for your Dish of the day from your audience on Thursdays & Fridays, using the poll or what do you think sessions!
Making sure your strategy has a connection between them quite important for success!
Step 6 – Knowing When to Post on Social Media
Here comes another important step when it comes to creating a social media strategy! Knowing when to engage your audience is crucial if you need solid results and improved visibility. Because what really is the point when your audience isn't online when you come up with posts?
Research says that the ideal time to post on Instagram is during lunchtime (11-1 pm) and the evening hours (7-9 pm)!
But again, if your audience is living in a specific region and you are running a local business, you've got to adjust your schedules accordingly.
Try posting at a certain time for the first week! Make changes in the second week. Compare which schedule has more engagement and conversions and then make a decision. Continuous
research and necessary modifications are what makes your social media strategy the perfect one!
P.S: If Instagram is your chosen handle, this read has some of the best tips and tricks to promote your business on Instagram. Or if you're going with Pinterest, you can find everything you need in this Pinterest marketing best practices guide. 
Step 7 – Prepare Your Tool Deck for Social Media
Why do you have to do all the work by yourself when there are tons of useful resources out there?
As exciting as growing your social handle can be, the tasks behind it can be quite daunting! I've come up with a couple of social media tools that can help you stay hassle-free!
Social Media Post Scheduling Tools
Sometimes, it can be hard to stick to the schedule. You might be held up with more important chores, or you might forget that you've got to take care of your social posts! This is why it is recommended that you use social media scheduling tools like Buffer and Hakkiloo.
You can schedule posts to make it live for a particular time on multiple social handles with ease – automate it and forget it.
Design Tools
Only when your images are visually appealing, you'll be getting more engagement from your audience. And to create such kind of images, Canva and Piktochart should be a good start! A free online designing tool used by millions of businesses helps you create social post images with ease. You also have options to resize according to the social platform you're about to post the image on!
Analytics Tools
It's great that Facebook, Twitter, and Instagram come with an inbuilt analytics tool that helps you understand how your social posts are performing. The fact that you get in-depth insights makes the analytics tool a must-have on your marketing tool deck.
Video Creation Tools
Sometimes, images aren't going to be enough! You might feel the urge to step up your game using videos, especially during the festive/holiday season.
And tools like Biteable and can help you get the job done with ease! The pre-existing templates and easy, hassle-free video builder lets you create stunning videos in under minutes.
Note: If you're looking for tools with a different purpose, let us know in the comments section, and we'll come up with the best for you!
Step 8 – Track, Measure & Tweak Your Social Media Strategy
It's almost done! Your social media strategy is ¾ complete, and you're in the final stages of it getting completed!
It's brilliant that you could follow the above-mentioned steps but what's more important is that you execute this part of the process in a diligent manner.
Knowing how your strategy is working helps you predict long-term success and conclude whether you'll be able to achieve your goal or not!
If the progress is really great, try finding room for improvements. If you don't see the strategy taking you to the goal, sit back, and find where you could have possibly gone wrong!
And when you find that, come up with alternative strategies/fixes so that you don't have to pause your social media growth at any point!
Knowing when to stop and make changes is a mandatory part of social media growth. And when you're able to do this right, you should have no issues witnessing growth achieving goals!
Final Few Words
Whether it be digital marketing or social media growth, it's all about researching and knowing what suits best for your business. At times, you've got to take calculated risks to know whether certain things work or not! And so is a social media strategy! To know whether it is effective, you've got to implement it first!
Note: The above mentioned social media strategy building steps can be highly effective for platforms like Instagram, Facebook, and Twitter.
Now that you know how to create a social media strategy for your business, what stops you from creating one?
Go ahead! And let us know how it works for your business!