Once you finish your blog post, you start concerning the next topic on which you will start writing content.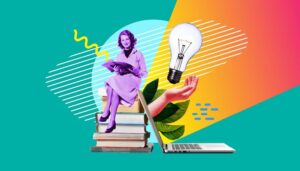 Besides, while launching a new blog, you always get stuck in finding new blog posts topics for writing.
In case you need a less competitive title but a high search volume, the situation becomes critical. As per my blogging journey, such topics are hard to find.
To root out this issue, you have to keep reading this guide up to the last word. I am explaining the great resources for searching for new blog post topics for products and services in this content.
Quora Content Idea Generator
This question-answer platform is my first love for hunting blog post ideas. The best thing is that there are no topic limitations for finding topics for blogs.
Before choosing any other platform, you must go through quora. In this community, multiple sections are available from where you can discover new titles. Moreover, you will get an unlimited list of titles for free.
Visit quora and head over to the answer section. And keep scrolling until you do not get the right topic in your niche.
In the answer segment, you are asked several questions by other Quora users. You have to spend sufficient time on quora like upvote and share others' answers, write answers for questions you are asked, be active in quora spaces, and follow the right quora marketing strategy.
Then have a look at "related questions" that are displayed in the right sidebar of quora.
Click on a question for which several questions have been published already.
You will get sufficient amounts of questions.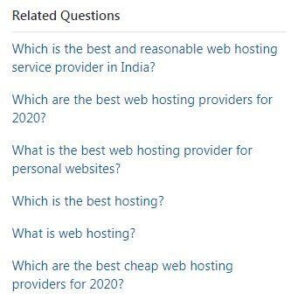 Google Suggest You What Its Need
Can you imagine Google suggests you trending topics on which great content can be produced?
Even not a single content, you can start adding several blog posts under your domain. This is one of the simplest methods I always follow and also would like to recommend you.
Visit Google homepage, search keywords for results.
You not only use these suggestions for making new articles but also, these keywords will be fruitful to optimize your content and increase relevancy for search terms.
Rather you can scroll down up to ten blue links even though you will find this "search-related" segment similar to Google suggestions.
For instance, I have searched the term "how to increase website traffic" to inspect related keywords.
See below.
I want to pick up these queries for my blog:
Free tools to increase traffic
How to drive traffic to your website
I hope you got the point.
Go through "People Ask for" Section
This is an awesome opportunity to grab fresh blog posts ideas for free. Whenever you perform long tail or short tail queries in the search box, Google starts suggesting a list of related questions on SERP.

These are not just four questions. To extend this list instantly, click on one.
For example, I have clicked on the first one. Then what happened.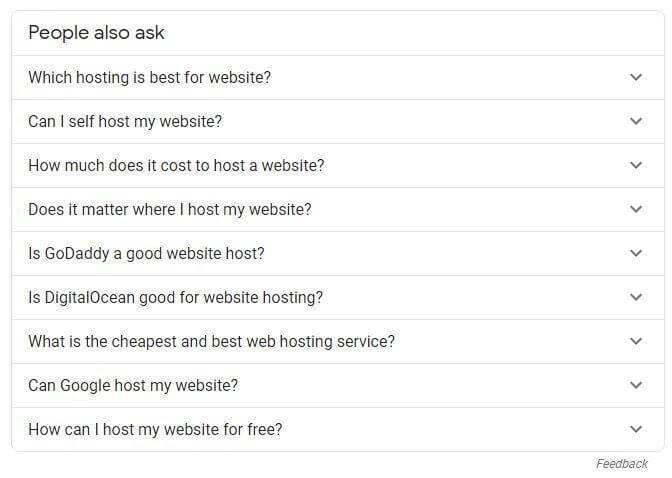 Begin with an in-depth examination to learn which questions can be added to your blog. If you do not get the desired material, change your search term.
Utilize "Answer the Public" Free Tool
In case you are looking for "how-to," "why," "what" based blog posts, this question-based tool can help you.
Search just a single keyword and get thousands of questions solely relevant to the term.
Rather you can export all the keywords to your personal computer. This free tool is enough to get you a wide list of keywords and get more exposure; you can register a premium plan.
I have done a short experiment:
For the "website traffic" term answer, the pubic tool is resulting in such graphics.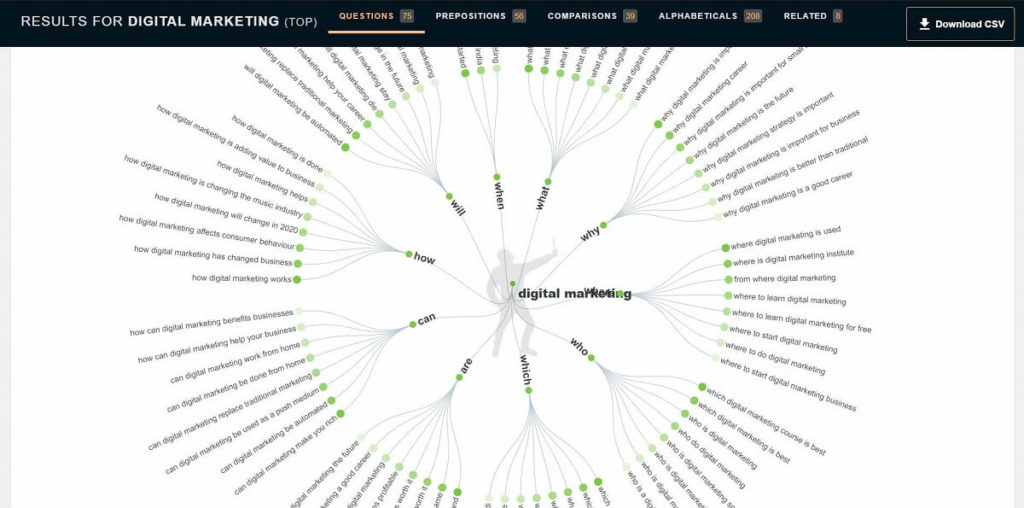 Google News is a valuable resource
This platform does not work as a new website. Google news has unavoidable potential to provide you with worldwide data. If you are a subscriber, you will be receiving each new post link in your inbox.
First off, you have to observe these news links and titles. One more point I want to disclose here is trending. Yes, Google news tells you what incident is going on in the world.
However, you can set up countries and categories to get relevant results.
Personally, I use this Google news for getting news based keywords and blog posts ideas.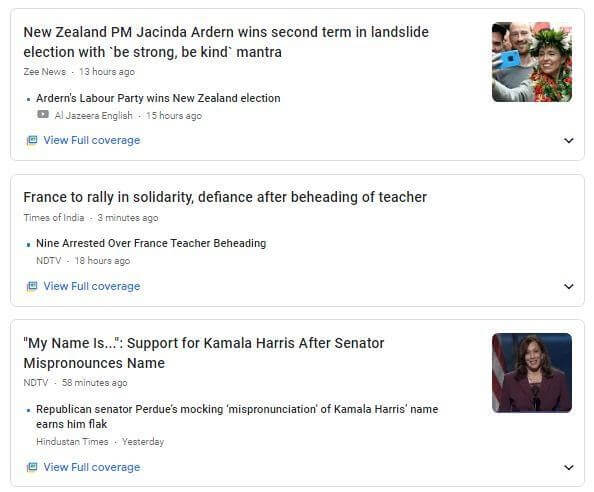 Google Analytics works as Topic Generator.
Have you ever thought Google analytics can tell you which topics would be better for publishing?
Have you ever thought of observing readers' behaviours, like reading the most or which keyword they are searching the most on your blog?
If not, then start doing the same.
Open Google analytics in the new tab >> Press Behavior Option >> site content >> All Pages.

You have to find variations of your blog posts and provide more information with engaging infographics, videos, and examples and drive more traffic.
Do Competitor Research
This is another way to get unique blog ideas. Also, you being a blogger, can consider this method as a blog topic generator tool.
Anyway, let's talk.
Competitor research is an essential activity of your blog writing procedure.
Find your competitors and examine their blog section in which they publish fresh content. Also, the study ranked articles as well as writing styles like what content they are putting on.
Your competitors should be the center point. Make sure you are following a better strategy than competitors.
Use Google Trends
This is another inevitable technique to snatch fresh blog topics.
Rather you can search keywords, choose a location, and go through several research processes. You are allowed to have access to this tool for free.
Google always keeps updating this website to provide you with the best real-time results. You will get the most recent and trending topics. In case you are running a news website, Google trends are suitable for detecting new topics and research your keywords wisely.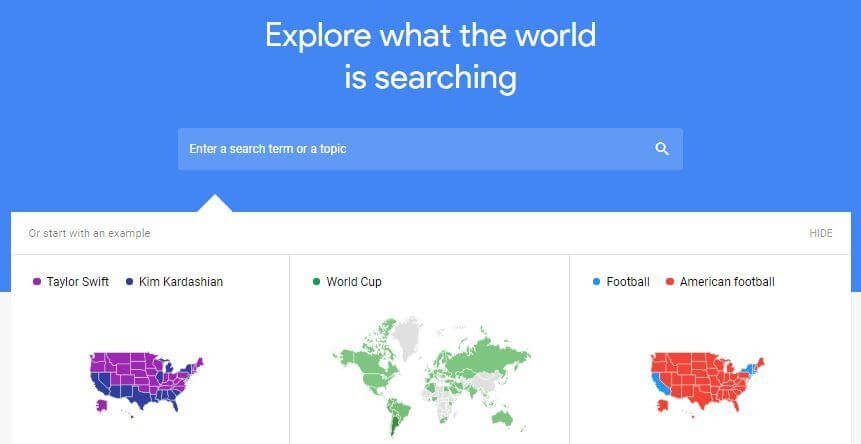 Twitter Trending Portions
Social media platforms are always considerable resources for bloggers and business owners to receive something valuable.
Twitter has a great feature, "explore," in which you can look into new topics being dug around the world.
Rather you can use questions, LSI keywords in the Twitter search box, and learn which topics in your niche are probed the most.
After visiting the Twitter trending segment, you will come up with the best blog topic ideas.
Access Buzzsumo
This premium marketing tool lets you know which topics are becoming trending or which blog posts are being shared the most.
Buzzsumo is dedicated to social media platforms. You are allowed to find viral content on social channels.
In case you want to know about any blog post, how many times it has been shared on FB, Twitter, LinkedIn, and Pinterest.
Besides, find the most viewed video on youtube and learn from the title and description. Utilize that headline to craft blog posts topics and increase your website traffic.