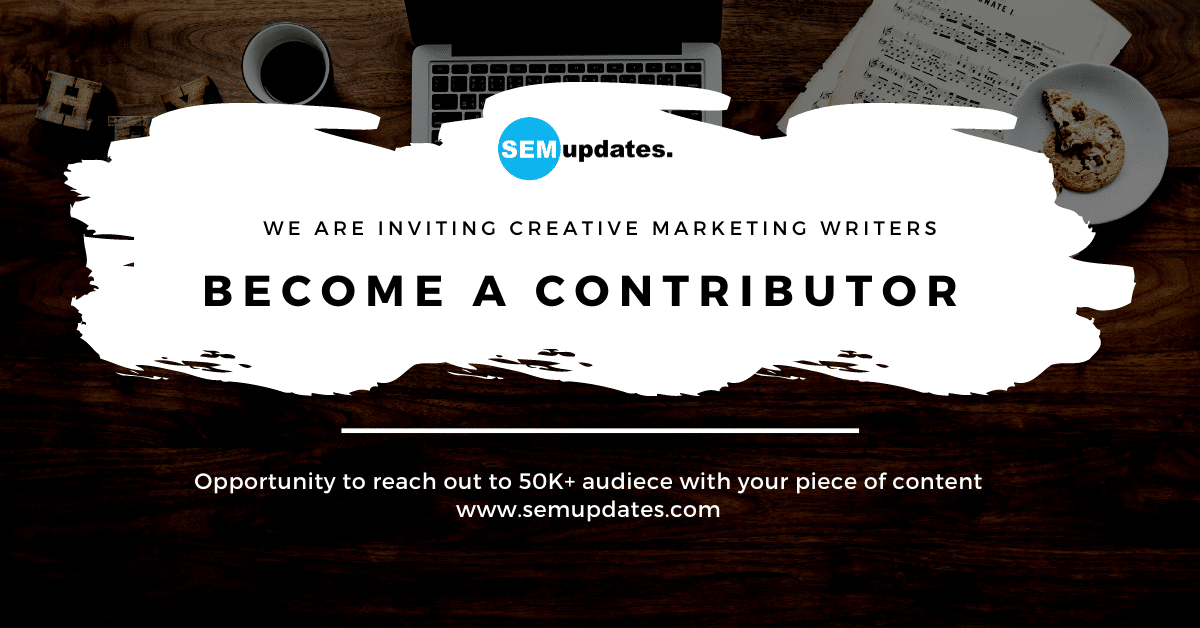 Are you a digital marketer, want to write for us? Join the pool of excellent contributors at SEM Updates digital marketing blog!
We're always looking for creative and innovative digital marketing bloggers to become our contributor.
To become a contributor at SEM Updates Digital Marketing Blog, just aim to bring our readers a fresh perspective.
What will you get if you write for us at SEM Updates?
Let me start with what you will get:
The articles will be shared with 15K+ subscribers of our blog. We do email campaigns to increase the post reach.
Your content will be posted on all the social media channels on @semupdatesinc and @richapathak_dm handles which has 50K+ followers.
Posts on social media to increase the visibility of your post on our blog (Avg post reach is 50-70K each post)
 If you need any help with social media advertising of your content, we do that as well.
What we expect from our digital marketing contributors who write for us?
Before you submit, look at our guidelines!
Any content less than 1500 words will be rejected automatically.
Read the recent posts on our blog to understand what kind of posts we publish.
You can start by suggesting the topics you could write on, or you can email the rough draft of your content idea using Google doc link.
Only pre-approved topics going to be reviewed or published.
We accept article in these categories:
Digital Marketing – Digital Marketing, Advanced Trends, Guides, Tips, and Techniques, Digital Marketing Case Studies
SEM – Search Engine Marketing
SEO – Search Engine Optimization – Trends & Guidelines, Keyword Research & Competitive Analysis, SEO Tools, Techniques
Advertising – Ad campaigns & Promotions,
PPC – Pay-per-click, AdWords
Blogging
Online Branding
Social Media Marketing (SMM, SMO)
Email Marketing
Marketing Automation
Affiliate Marketing
Google Tools – Google Analytics, Webmaster Search Console, Google Algorithm Updates
Content Marketing – Content creation, planning, copywriting tips
Digital Marketing Case Studies
Startup Marketing – Startup Entrepreneur Growth
Growth Hacking
Video Marketing (YouTube Marketing)
E-commerce SEO and digital marketing
Formats: Expert opinion, List of the tips or tools, Trends, Infographics, E-books, In-depth Case studies, videos, best practices, hacks, etc.
[Guidelines – Must Follow] How you should pitch?
Must have 1500+ words with 2-3 keywords optimized in the content.
The subject line of your email – Contribution to SEM Updates – [Topic of your article]
In the email tell us about yourself – 1 paragraph, your previous article links.
Share the Google doc link of your guest pitch in the email. Do not attach the word document to the email.
Must have a Featured image for the article.
If you are using images, Facts, Stats from other sources, please provide credits link.
Gravatar account is must

Social media handle links – Twitter, Facebook, LinkedIn
You're welcome to become a contributor to our blog – SEM Updates!!!
Don'ts:
Please don't send us press releases or sales pitches, product promotions.
Do not promote any product or service in your guest blog post.
Don't include too many external links in the article. Only legit links.
The content should not be published anywhere else before SEM Updates Blog.
No plagiarism. Content should not be copied from anywhere. It may get you banned from future submission on our site. You can check plagiarism in your article from a copyright checker tool
NO GRAMMATICAL mistakes will be accepted. Please use Grammarly to fix the errors.
Don't pitch the basic 'How-to or What-is' articles. We accept intermediate to advanced level digital marketing guest posts.
Share your ideas/pitch with us
Or you can send your guest pitch at 01richa90 [at] gmail [dot] com (temporarily) instead of richa @ semupdates.com

We will review your submission and see if it's the right fit for our audience.  We usually take one week to respond to you.
If you are looking for immediate publishing, then we have a "Sponsored Guest Post" option. The article will be published in one day.
All the best!
Do you have a question? Contact us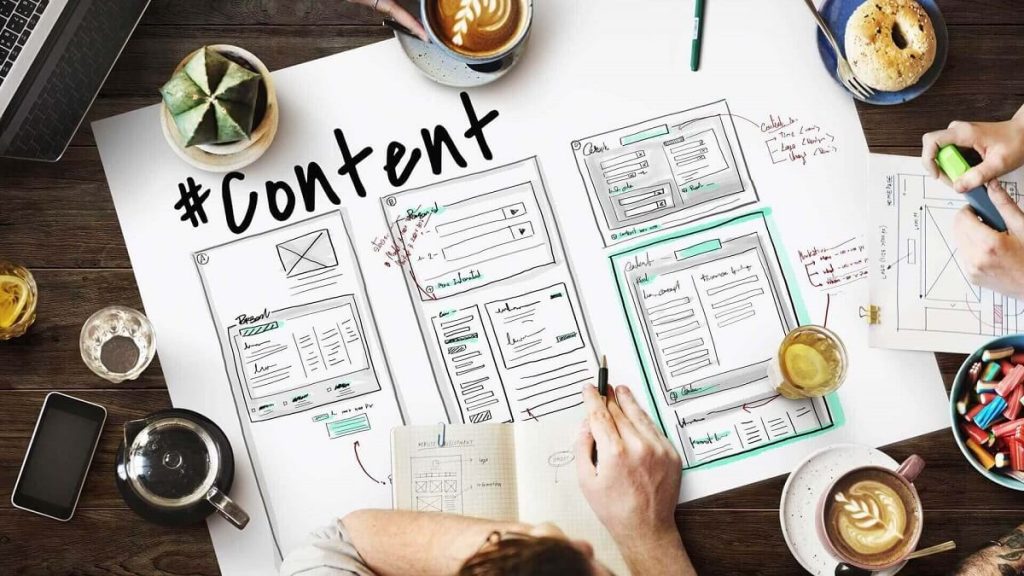 Strings to help you find us on Google easily:
Digital marketing + write for us
"Digital marketing" + become a contributor
"Digital marketing" + guest blogs
"Digital marketing" + submit an article
Digital Marketing Guest Post Search string
Digital Marketing "guest post"
Digital Marketing "guest article"
Digital Marketing "this is a guest post by"
Digital Marketing "contributing writer"
Digital Marketing "want to write for"
Digital Marketing "submit blog post"
Digital Marketing "contribute to our site"
Digital Marketing "guest column"
Digital Marketing "submit content"
digital marketing write for us guest post
"write for us" digital marketing
digital marketing blog write for us
write for us digital marketing
online marketing write for us
marketing blogs write for us
write for us marketing
marketing + write for us
SEO + "write for us"
SEO + " become a contributor"
SEO "write for us"
SEO write for us
"write for us" seo
social media "write for us"
social media marketing "write for us"
social media marketing write for us
social media marketing write for us
email marketing  + "write for us"
email marketing "write for us"
"email marketing"+"write for us"
email marketing + write for us
Content marketing + "write for us"
write for us content marketing
marketing blogs write for us
PPC write for us
PPC + write for us
Submit a content + digital marketing