Do you want to generate more organic leads through Instagram marketing? This article has great Instagram marketing tips and hacks for your business growth.
Did you know that Instagram has more than 1 billion monthly active users?
That's a huge number.
For businesses that are looking for organic clicks and leads, Instagram is a boon. It has everything that a business needs. It is packed with some useful tools and features that will help you grow your business in no time. And with the right online marketing agency and strategy, you can bring more leads to your door. 
Why Instagram is the Best Social Media Platform to Market Your Business? 
You know, there are several social media platforms out there, but why use Instagram for marketing your business? First, Instagram is not like any other social media network. It is considered to be one of the best platforms for engagement. It's visually appealing and simple in design, attracting the younger generations more than any other platform. 
Instagram is beyond just visuals. It helps you create a social media profile that highlights your business goals, displays your products and captures leads. You can increase reach and spread brand awareness by staying consistent with your posts and activities on Instagram. And when it comes to organic content, there is nothing like Instagram. Don't believe us? Take a look at the statistics below: 
Instagram is the

second most engaged network

after Facebook, with over 60% of users logging in daily.

It is responsible for clocking up to 3.5 billion likes every single day.

Engaging with brands and businesses on Instagram is 10x greater than Facebook and 84xhigher than Twitter.

More than

500 million people

use Instagram Stories daily, one-third of which comes from brands. 
Now that you know how powerful Instagram is, it's time to leverage your marketing efforts and start applying the knowledge you have. Please stick with us to learn what marketing tactics will work best for your business and how to implement them! 
Top Instagram Strategies to Receive More Clicks and Generate Leads 
If you are looking for some effective ways to increase your brand awareness and customer reach without breaking a sweat, here are the top Instagram marketing tactics shared by one of the top marketing agencies. Have a look:
#1 Optimize Your Bio Link
When you created your Instagram profile, you likely added a bio link to your website. It has been there ever since, but you should optimize it. You can point it to any page of your websites, such as a campaign page, a discount page, or a newly launched collection. This will surely direct your followers to your latest news, stories, or articles. Also, if you want to speed up the process, consider adding a call-to-action (CTA) in your bio. This will definitely help.
Things like "click the link in bio to learn more" or "for more insights, open the link in our bio" are extremely engaging when it comes to getting more clicks as well as generating more leads. However, don't expect too much from this particular strategy. You need to stay committed and consistent to see the positive change.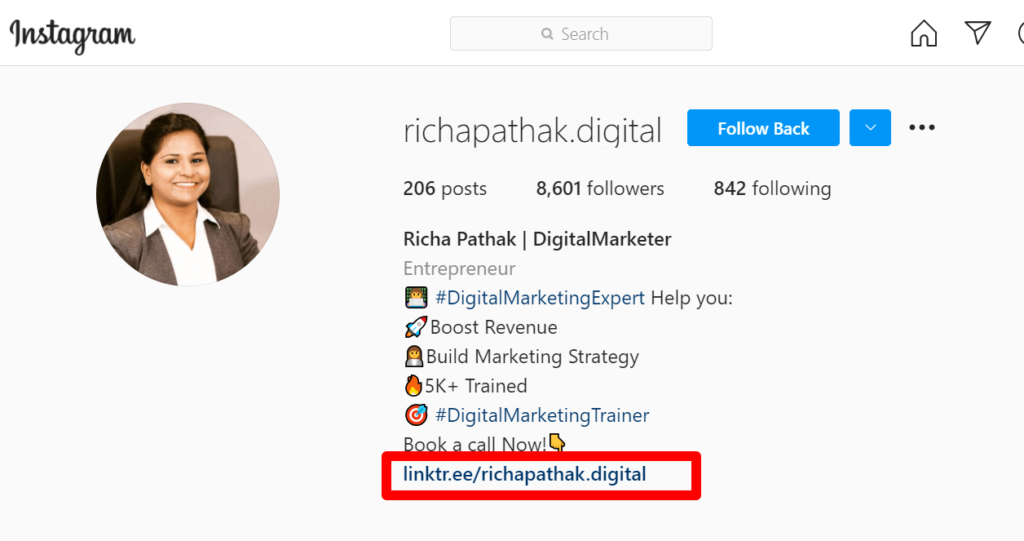 #2 Add Links to Your IGTV Posts
Videos are a great medium when it comes to generating leads and influencing purchasers. You can start creating a strong relationship with your viewers with the right video marketing strategy and online marketing agency. For that, you need to encourage viewers to open your video description and click the link. 
Since IGTV videos contain clickable links, businesses can encourage more viewers to open these links. By adding a compelling CTA in the video's description, you can start attracting more viewers in no time. Tell them about the link during the video and let them act.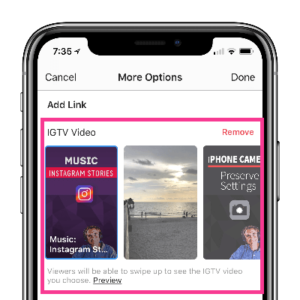 #3 Integrate Your Stories With the "Swipe Up" Feature  
Instagram Stories are short and crispy. They are up to 15 seconds long and are visible for 24 hours unless you save them to the highlights. This makes them very favourable for lead generation. With the "swipe-up" feature, you can embed links in your stories and convert leads into customers. This tactic is very effective if you have more than 10,000 followers on Instagram. 
It has been found that brand-led stories have higher chances than a bio link. Since all it takes is a swipe to take any action, users find stories very engaging when it comes to doing business. For better results, make sure the story lands users on a good landing page. You can also add the story to your highlights for increasing its visibility and giving second-guessers a chance to revisit the link.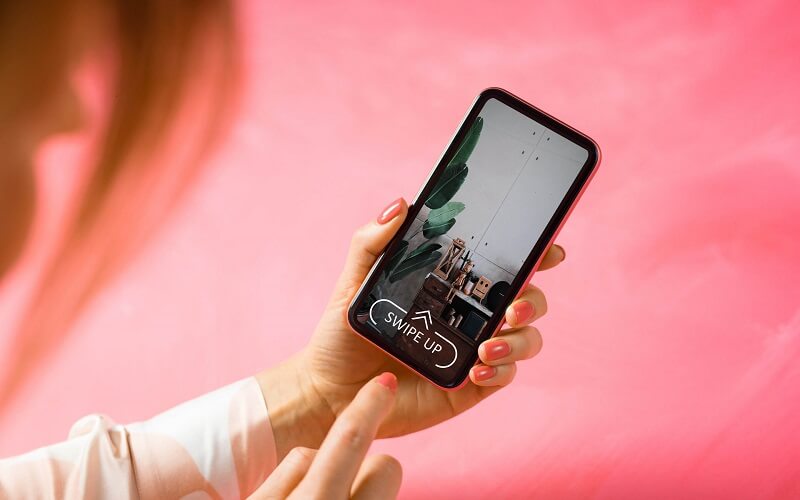 #4 Go Live on Instagram  
Instagram has an amazing feature that most people love. The platform allows users to host live videos that end after an hour. These videos disappear unless you share them with IGTV. What makes Instagram Live so popular is the fact that it allows you to have a real-time conversation with your viewers/followers. It is the perfect way to host Q&A sessions and have live feedback in the comments. 
According to their customers, the organic interaction you get from Instagram Live is simply unparalleled, helping businesses personalize their products and services. By advertising your live session ahead of time in your main feed, you can maximize attendance and engagement. This creates a sense of transparency and authenticity, which isn't achieved by paid ads.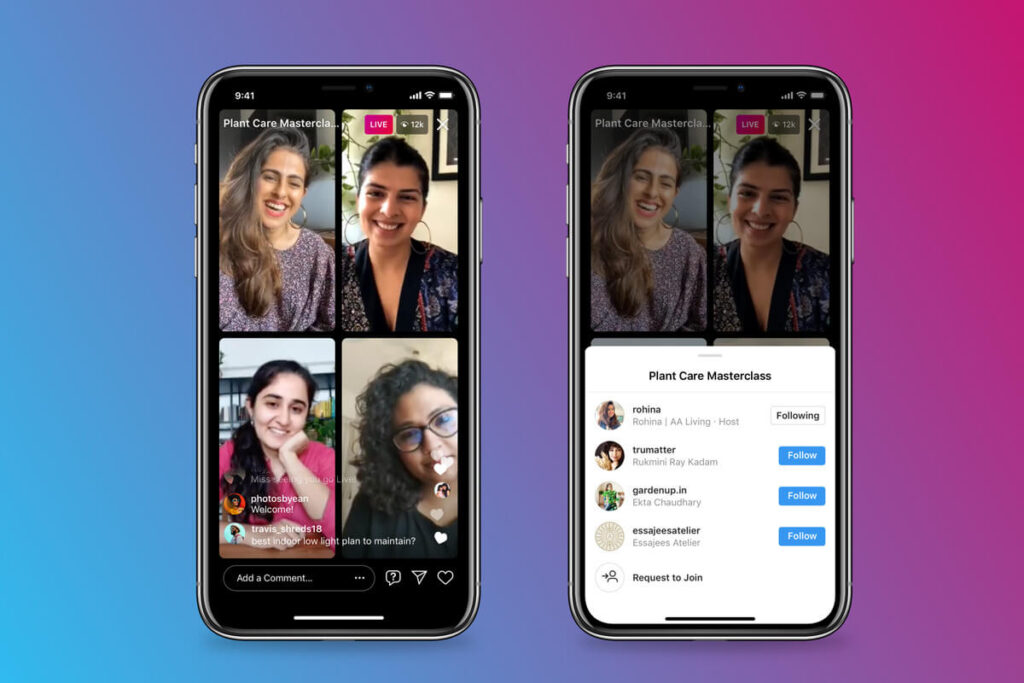 #5 Create Attention-Grabbing Content  
Millions of people scroll through Instagram daily. In order to grab their attention, you need strong content to post. And the best way to do that is by educating viewers with things like "New Feature," "Breaking News," or "Instagram Update".
These tactics will stop them immediately and help them take action on your posts. Your audience likes consistency, so upload at least one post every day based on your product or services.
Pick your core topics and create visually appealing posts related to those topics. Focus more on your user-generated content, company culture, and customer stories. If you aren't sure about the topics, take some inspiration from your competitors. Be creative, and don't forget to include captions and hashtags that bring your posts to people.
#6 Run Instagram Contests 
It is a great idea to use contests to give away prizes and establish a chain of followers on Instagram. Contests are extremely creative and popular these days to collect leads and promote your business. All you need to do is understand what ideas define your business and then giveaway prizes to receive many leads.
You can ask followers to complete surveys or comment on your posts to win a prize. Here, partnering with an influencer can also help you broaden the contest's reach, which is our next point. 
#7 Partner With Influencers
By partnering with the right influencer, you can build a strong brand image and reach new prospective followers. Several industries, including fashion, music, and food, partner with Instagram influencers to generate more leads and maximize traffic.
Make sure you choose the right influencer to partner with. Recruit someone who has the potential to expand your business. The influencer must have trusted followers and should be credible enough to tie with.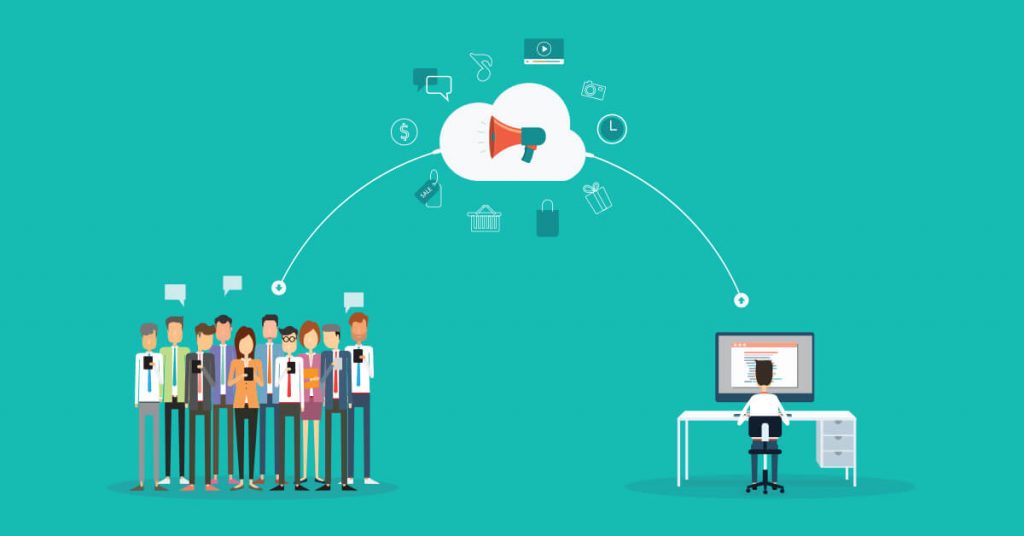 #8 Use Instagram Ads
For businesses looking for a fast-pass route to generate leads and drive traffic from Instagram, creating Instagram ads is a great solution. It is the most convenient way to market your brand and circulate your content.
These ads enable you to gather buyer information, such as email address, location, employment status, etc. When you have such integral information, you would understand your customers and their preferences when it comes to offering your services and products. 
Furthermore, Instagram ads will help you store important data to improve your direct marketing campaigns and create promotional content. For that, you need to have a clear idea of your business goals. Define your target audience, and then create your ads accordingly. Remember – strong CTAs will encourage clicks, so make sure you use them wisely.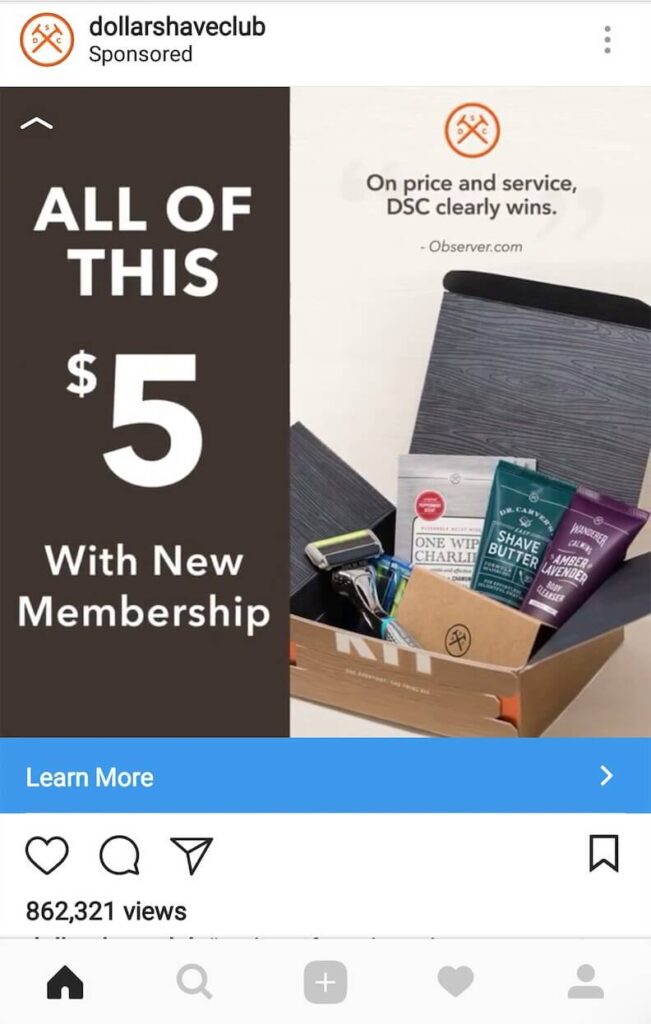 #9 Track and Measure Your Results 
By now, it is acknowledgeable that Instagram marketing takes some time and efforts. These efforts are worth it, but you have to track and measure them time-to-time. For instance, you should keep an eye on your ROI (Return on investment). In addition to Instagram metrics, consider tracking clicks to the link in your bio. 
To make sure you're getting the most out of your marketing campaign, use the right tools to track and measure the results. Use Google Analytics to track the campaign source, name, term, and other important things. Such tools will definitely make your life easier and better.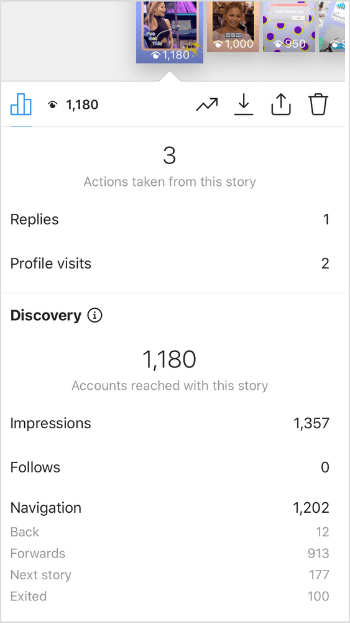 #10 Be Creative, Be Consistent 
Being consistent with your marketing efforts is extremely important. It is one of the best ways to generate leads from Instagram is by scheduling your posts. You can use Instagram analytics to discover when your audience is most active and then schedule your posts accordingly. You can use different tools to maintain an active Instagram presence. From your content publishing timing to call-to-actions, make sure you are consistent with your marketing efforts. 
Image via Instagram
Final Thoughts 
It is evident that businesses can increase their customer retention and sales by creating an effective Instagram marketing strategy. All you need is an Instagram account to begin and thereafter quality content to post. Henceforth, you will quickly notice that Instagram is something more than just a photo-sharing application. It can boost your business by getting you more clicks and leads every passing day. So, don't wait. Make your move now.