Instagram is a great platform to get your brand out there and help your business expand its reach to make more sales. But how to add a link to Instagram story 2021? Read this article to learn more.

It has over 500 million daily active users, so it can be a great source of traffic and customers for you. Instagram also offers incredible tools you can use to enable your business to achieve goals, and one of them is sharing links. 
Paired with digital marketing, sharing links can drive traffic to your site, boost brand engagement, and increase your ROI. So, if your company doesn't have an Instagram account yet, now is the best time to make one and start getting active.
This article will teach you the seven different ways to share links on your Instagram account to drive more business for your company. To help you get started, here are the seven ways to share a link on Instagram in 2021.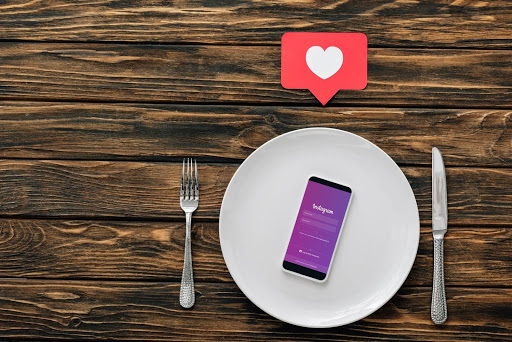 #1 Put a Link in Your Instagram Bio 
First and foremost, you need to make sure that your Instagram account is a business account.
Having an Instagram business profile gives you access to different perks, like CTA buttons, insights, and the ability to run promoted posts and ads.
After you've successfully switched, it's time to learn how to share a link in your bio. 
Putting a link in your bio is one of the simplest ways to share your business website, YouTube channel, app download, or wherever it is that you want to drive traffic to. 
Even private personal accounts can share a clickable link on their bio. It's a strategic location to put a link because it's the first thing people see or go to if they want to know more about what a profile is all about. 
It's great for targeting those who visit your profile. 
If you're wondering how to add a link to your Instagram bio, it's super simple! Here's how:
Go to your profile page and click on "Edit profile."

It will bring you to a form field where you can see your name, username, website, and bio.

Click on the space beside "Website" and simply copy-paste the link you want to drive traffic to

Press the checkmark, and Instagram will save the changes you've made.
And then you're done! Instagram will automatically turn it into a clickable link for you. 
Pro tip 1: It's best to use a link that leads to your homepage or a product page, so prospects can immediately see the information they want to get, like pricing, product list, contact number, NAP, etc.
But you always have the freedom to put whatever link you want to, and you can always change them anytime. Some strategically put a link that will direct users to the content from their most recent posts.
Pro tip 2: Use Instagram Insights to monitor how many people visit your profile and click on your link. 
#2 Share Links in Your Captions
Although the links you share on your Instagram posts are not clickable, it doesn't mean that they're no good. 
If users are attracted or curious to know more about your posts, they'll immediately check out the caption. To capitalize on this, use hashtags and apply the following strategies:
When sharing a link in your caption, make sure it's short enough for your audience to copy or remember. To do this, you can use a link-shortening tool like Bitly or URL Shortener. If possible, customize the link for your content or brand. 
Give Clear Directions to your Live Links 
If you want to drive your audience to check out your stories or go to a live link, make sure you give them specific instructions on how to do just that. It's also recommended to insert a shortened link your audience can copy to their browsers. You can also tell people to check out the link on your bio for more information about your recent post!
How to add a link to Instagram story 2021? Here is the answer:
Here's how to share a link on your Instagram post caption:
Simply copy and paste your shortened link to the "Write a caption" box. 

Click on the check icon in the upper right corner, and you're done.
#3 Share Links to Your Instagram Stories
Your posts don't always appear on the feed of your followers. So, adding links to your Instagram stories is a great way to increase your followers' likelihood of seeing them. 
It's also great for maximizing time-bound content. You can use it to promote flash sales, limited offers, seasonal events, and giveaways to generate more customers for your business. 
However, this feature is only available for users with over 10,000 followers or those who have a verified account. 
If you fit one of those criteria, you can share a link to your Instagram story by doing the following:
Take a photo, video, or boomerang of the product or service you want to promote, or you can upload one from your gallery.

Click on the link icon and then copy-paste or type out the URL you want your followers to visit.

After putting your URL, you can preview how your link will appear when people click on it, and you can make any adjustments if you want

Press "Done," and your Story will be published immediately.
Protip: Since the link button on Instagram stories isn't very obvious; it's important to put a CTA to tell people how they can access the link. Put text on your Instagram story like "Swipe up to Shop" or "Swipe up to learn more" so they know what to do. 
Swiping up will automatically redirect your followers to your link. You can then use Instagram insight to see how that link is performing. 
The only thing you need to remember is that stories expire after 24 hours, so you need to save them to the highlights section of your profile so people can revisit them. 
You can also use your highlights section as a library where people can easily access the content they need. 
Create a highlight for essential FAQs, best-selling products, previous events, social media channels, blog posts, store locations, and client feedback. 
How to add a link to your Instagram story without having 10,000 followers or being verified?
If you don't have access to story links, don't worry. We got you. There are ways to go around Instagram's rules so you can still share a link to your stories. Here's how:
#4 Use IGTV
IGTV is Instagram's way of allowing its users to upload long-form videos. What's so great about this feature is that you can add clickable links in its description. 
All you have to do is record a video of the products, services, events, or whatever it is that you want to feature or talk about, and then add your link on top of the caption.
Protip: To see the description of your IGTV video, your viewers need to clock on the arrow icon next to the post title, so make sure you tell your followers about it. Also, use emojis to grab people's attention!
Once you've posted your IGTV, share it on your Story, and put a CTA, asking your followers to check on the shared link as well. 
If you're wondering how to share your IGTV to your Story, here's a step-by-step guide on how to do it:
Go to Instagram

Swipe right to access the camera

Take a photo or video or upload it from your gallery.

Click on the "link" icon at the top of your screen. 

Then press "+IGTV Video."

Choose the video you want to link to

Press preview 

Press "Done," and you're all set.
Doing this will link your Story to your IGTV video, and people can swipe up to access it for the next 24 hours.
#5 Pay to Promote Links on Your Posts and Swipe Up for your Stories
If you have the budget to pay for this feature, this is a great option for adding links to your stories. Here's how you can get the swipe-up feature by paying for it:
Open Instagram and post the photo or video you want to promote in your Story.

Go to your profile picture to access that Story.

Tap the three dots at the bottom-right corner of your screen 

Tap "Promote"

After this, click the "Edit" icon under the "Your Website."

Replace the link to your website with the new link you want

Click "Done"

Fill out the rest of the details for your ad.

Click on "Create Promotion," and you now have a swipe-up feature.
Once you pay for this feature, you will be able to share links to your stories, and your followers can swipe up to access them. What's great about digital marketing is that the pricing is very flexible. 
You can run ads on as little or big a budget you want. You get to decide how much you're willing to spend on an ad. 
If you don't have the budget, aim to get more followers first until you reach 10k so you can easily add links to your stories without having to pay for them. 
Here's how you can pay to add clickable links to your Instagram posts:
Go to your profile on Instagram.  

Choose the post you want to promote

Click on "Promote"

Tap "Edit" under the Your Website option

Replace the link to your website with any link you want

Tap "Done"

Fill out the rest of the details for your ad.

Click "Create Promotion," and you're all set to launch your ad.
Pro tip: It's important to create visually appealing and interesting content to evoke your followers to swipe up or take action on your promoted posts.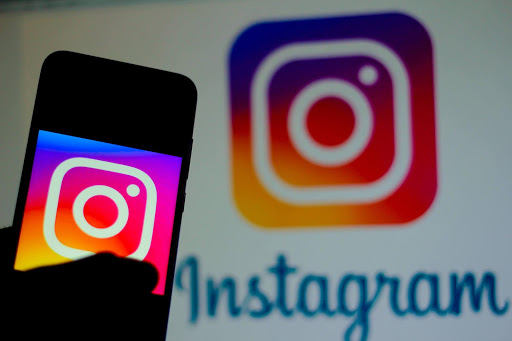 #6 Use Instagram Shoppable Posts and Stories to Share Your Links 
Creating Instagram shoppable posts and stories to share your link is a great way to optimize your Instagram account for shopping. 
This feature allows users to click on the tags of the products they like, which will automatically redirect them to a product page on your website. This makes it easy for people to shop and convert immediately. 
For those who don't know, an Instagram shoppable post or Story is like a regular post or Story except that the products displayed in it are tagged and linked to your website. 
You'll know if a post is a shoppable post because you'll see a shopping bag icon on the lower-left corner. And if you click on it, a tag will appear. 
Here's how to create shoppable posts:
Create a product catalog on Facebook. Make sure to upload your full range of products with shopping links, images, and descriptions.

Once you've done this, Instagram will review your catalog, so you need to wait for it to be approved.

As soon as it's approved, you'll see a shopping tab appear on your profile. It's located beside the standard tabs of your profile grid, individual pics, and tagged photos. Clicking on your shopping tab will show everyone your full product catalog in a standard photo grid.

After this, it's time to start uploading and tagging your products. Click "Tag Products," find the products you want to tag, select them, click done, and you're all set!

People can click on every shopping post, save them, or tap to shop right away.
Here's how to create shoppable Instagram stories:
Open your Instagram stories camera and take a photo, video, or upload one from your gallery.

Tap the sticker icon and click on the "product" stickers

After clicking on the product sticker, you get to choose a product from your catalog.

Once you've chosen a product, you can change the color of the sticker to your liking by tapping it and moving it wherever you want, and you're done!
It is estimated that about 130 million Instagram users tap on shoppable posts every month. 
This makes Instagram shoppable posts and stories a great way to drive more sales for your business. Paired with great digital marketing tactics, your business is bound to skyrocket to success this year!
#7 Add Links in Instagram Quick Replies
Never take your inbox for granted. Responding to message requests, customer service questions, complaints, and engaging stories that mention your brand is a great way to build relationships with your customers or prospects. 
It's also a great avenue to share links and drive people to your site. 
Pro tip: Reach out to new followers by sending them a welcome message thanking them, and asking them how you can help. You can insert a link to your website and give them a special promo code to motivate them to take action.
However, when the number of DMs in your inbox becomes overwhelming, replying to them one by one may seem like an impossible task to do. 
Fortunately, thanks to Instagram's quick reply feature, you don't always need to type out a new message every time someone DMs you an inquiry or you have a new follower. 
Here's how to set up Instagram quick replies:
Go to your Instagram profile and click the three horizontal line icon on the upper-right corner of your screen.

Tap on the "Settings" icon at the bottom of your screen

Scroll down and look for "Quick Replies."

Click on the "+" (plus sign) in the top right corner to create your very own personalized, quick reply. 

You can add active links in your quick replies and regular messages.

After you've written your message, it's time to choose a shortcut word and type it in the box above. What this does is that it automates replying for you. All you have to do is type in the shortcut word, and tap on the quick reply icon that will show in the message box, and hit send.
Pro tip: You can create different quick replies for various queries you get asked frequently.
This feature empowers businesses to do more by allowing them to reply quickly and easily through automation. Incorporating this in your digital marketing strategy for Instagram this 2021 can help you maximize your time, nurture leads, and increase your conversion rate!
Ready to Strengthen Your Digital Marketing Tactics this 2021 by Sharing Links on Instagram?
Social media is really powerful, you need a right social media strategy specially for Instagram to stand out.
Things are changing fast in the world of retail, so you always need to be on your toes, ready to shift whenever necessary. 
So, until Instagram decides to allow everyone to simply add a clickable link on captions and stories without any criteria, we hope the tips we've given you above can help you and your business succeed. 
As you work your way through getting 10,000 followers, follow the best practices above so you can start sharing links and drive more business for your company!