With the Internet and e-commerce, companies have more allies to optimize the development of their market. Today more than ever, local businesses, especially VSEs and SMEs, must increase their visibility in the face of growing competition from large companies. To do this, leaders must figure out how to improve SEO and how to get good first-page positioning on Google?
Several tips exist.
#1 Target your radius of action
As a local business, you need to be close. You have to try to make yourself known to those who really need your services or your products. To achieve this, consider geolocating your business on the Internet, especially by using Google Maps and Google My Business. You can also register in local directories such as 123pages.fr, Justacote.com, Pagesjaunes.fr, etc. Most are free and are most often classified by field of activity and by region or city.
According to surveys, 88% of consumers prefer to trust internet users' opinions than personal recommendations, and 40% of them form an opinion on the brand after reading one to three reviews.
So, if we believe these data, getting noticed on B2B review platforms like Yelp, Google, and B2C like TripAdvisor, can be a good strategy in terms of visibility. They also allow you to monitor your online reputation. You can bring the following corrective measures in order to 'improve your image.
#2 Know how to use the key elements of SEO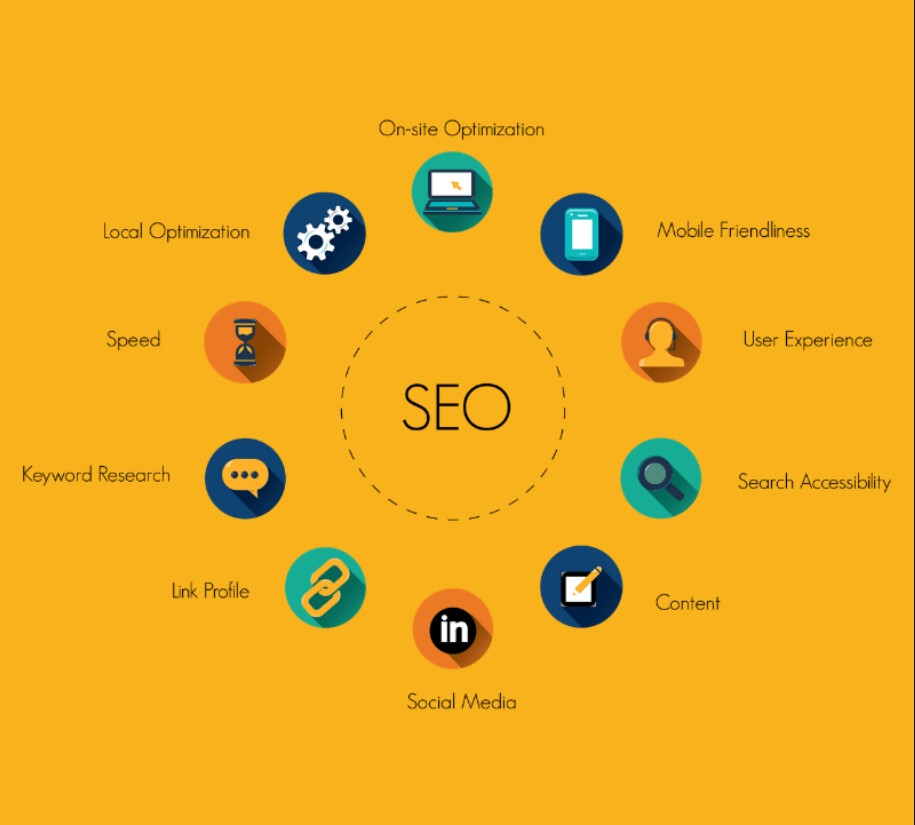 For the success of your local SEO, it is important that you pay attention to the following:
Keywords: define ten keywords related to your activity, your products, services, and your customer area. Make sure they are not too vague.
The Meta Title tag: it must be precise and clearly announce your activity and your place of exercise.
The Meta Description tag: this is a short description of your page, up to 160 characters long and straight to the point. Your main keyword should be there.
Links: Create links to pages on your site or to other external sites. However, you need to make sure that the backlinks are reliable and relevant to your content.
Alt attributes: it is, in a way, the caption of your media content (images, video, and others). The goal is to allow the Internet user to see this information when your media content cannot be loaded.
Quality content: arouse the interest of your readers with unique content, without fail, valuing your subject with a varied and well- crafted theme. It is advisable to write about 500 words per page.
#3 Be active on social networks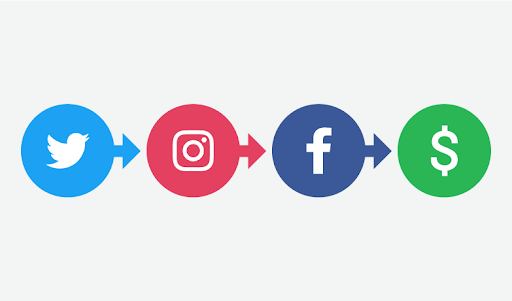 Social networks are playing a key role in the ranking of websites on search engines. Thanks to their popularity, they are among the best marketing tools used by companies to promote their products and services. Indeed, social networks help to increase your visibility on the web and at the same time offer you a good positioning in terms of natural referencing. 
Of course, your page needs to be relevant and regularly updated. However, it is not a question of being present on all networks. Go for those that are popular and frequently used by internet users. You must also choose your social network in line with what you sell or offer.
Encourage sharing by posting photos of your latest products, organizing contests, or giving various tips and advice. Keep in mind that word of mouth is still one of the best advertising "tools."
#4 Exchanging links
To make yourself known, nothing like having a lot of friends in the industry. The partnership is an effective strategy for meeting new people. For example, you can create partnerships with local businesses not necessarily related to your activity. 
There are many examples such as sponsoring a sports team, participating in important activities or events, promoting each other between companies with the same or complementary activity, organizing events, etc.
How to do local SEO in 2021?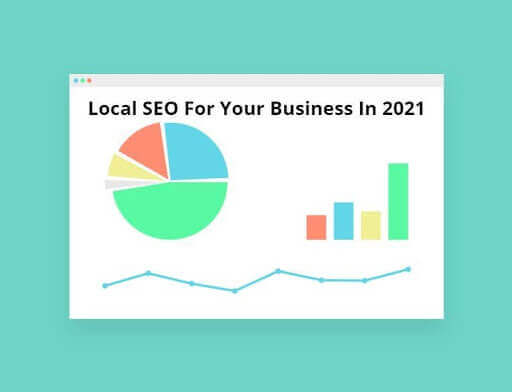 A local SEO optimization follows the optimization logic for any Google search and also includes differential or specific elements.
First of all, there is a determining factor: Google My Business. This tool is a differential in the results of local searches because that is where the search engine gets most of the information it needs about businesses.
Also, optimizations must consider the geographic element that marks local searches. This is what causes the search for backlinks in local companies or the production of content on regional topics.
Now, you will understand much better how to do local SEO for your brand in 2021.
Think less about traffic and more about results

Manage your business with Google My Business

Incentivize customer ratings

Earn backlinks and mentions of local brands

Have a responsive site

Execute Content Marketing focused on the region
How to do a keyword search for local SEO in 2021?
The keyword search is the guide for content marketing strategies. That practice identifies good positioning opportunities and helps define guidelines for material production.
For that, you can start by thinking about the keyword variations that may have something to do with your business. For a Japanese restaurant, for example, we find options such as:
Different keywords of the turn, such as Japanese restaurant and Japanese food, sushi.

Keyword modifiers in the twist: best Japanese restaurant, cheap Japanese food, or Japanese food delivery.

Geographical keyword modifiers: Japanese restaurant in Guadalajara, Japanese food downtown, Japanese in Jalisco.

To have more keyword ideas, you can use SEO tools to help you build a list of keywords that will later be used in content on your site or in a section in Google My Business.

Use the Yelp and Google search – those two keyword suggestion tools offer very cool options when you type in your search terms.
Use best local SEO management tools
.
Businesses that want to optimize local SEO can have a big impact by targeting the right goal and the right tools.
Managing listings with these local SEO tools encompasses a wide range of features, including:
An automated list search tool, which allows users to determine additional directory listing possibilities (and ensure consistency across all existing listings).

The ability to automatically update all the information in the list with one click.

Reviews management, which informs businesses of new reviews. Some of these tools also include functionality to respond directly to customer reviews in the user interface.

Some of the tools on this list focus on just one of these features (such as ReviewTrackers, which specializes in managing reviews), while others offer an all-in-one solution.

Some of the best SEO tools on the market, such as Moz and SEMrush, have adapted their all-in-one SEO tools to include listing management as an optional add-on feature.

Ultimately, the tools you choose for local SEO are based on your specific needs.
The following represent the best options for each of the aforementioned list management features, as well as several all-in-one local SEO solutions.
Whitespark started off as a web design agency but now offers SEO software tools that help businesses with local search marketing.
The Quote Finder tool is Whitespark's most popular offering. It helps you find the citation opportunities you are missing to improve relevant local search rankings.
The tool is free to use for three searches/day and has limited search results – perfect for those still exploring the tool. As of this ebook publication, paid subscriptions start at $ 17 / month for 20 searches/day and unlimited search results.
Some of the other local SEO tools from Whitespark include:
Local Rank Tracker, which uses your precise location metrics to give insight into your overall SEO performance. Similar to Ahrefs' Rank Tracker, it lets you know how you stack up against your competition and how you stack up in popular search engines – as well as different types of results. While Ahrefs provides you with data on how you rank in terms of 13 different features (such as snippets and site links), it is more technical-oriented. On the other hand, Whitespark is more suited to business: it also allows you to track your social activity (Ahrefs only allows you to follow tweets).

The reputation builder makes it easy for customers (via email or SMS) to share a review on the review sites of their choice (Whitespark supports over 45 online review websites). This feature also calculates your NPS (Net Promoter Score), an activity indicator of your customers' experience with your business.

Review Surveillance, which alerts you if and when you receive a bad review, so you can act immediately.
ReviewTrackers is a customer review software tool that sends alerts about customer reviews to various review websites, making this information available in a useful dashboard.
With ReviewTrackers, you can solicit feedback from your customers, monitor reviews from different sources (Google, TripAdvisor, for example), and track site performance.
ReviewTrackers is used by brands such as Subaru, Midas, and American Family Insurance.
At the time of publication, single-location plans start at $ 59 / month, while multi-location plans starting between $ 10-50 / month per location.
3. Moz Local
Moz Local is perhaps the most popular local SEO tool on this list. After being in business for over ten years and opening up the SEO software market, you can trust both their data and their methodologies.
Moz Local works for large and small businesses, ensuring online listings are correct and consistent, which helps increase website visibility. Using this tool, you only need to create a list once – Moz automates the rest of the process for you.
Moz works by sending your ad data to major search engines, apps, directories, and business aggregators. The nice thing about this process is that if you ever need to edit your listing, it's as easy as logging back into Moz Local to make a change – there's no need to edit your listing on each directory individually.
Using Moz Local, you receive alerts when you receive new reviews on major platforms, so you can respond to your customers on time. Moz Local syncs with Google My Business and lets you respond to Google reviews directly.
Along with the features to boost your brand in local search, Moz also provides you with location-focused reports to help you track your growth and determine key consumer interactions on your ads.
At the time of publication, Moz Local's price starts at $ 99 / year – just note that this price does not include access to their other popular SEO software tools.
Conclusion 
All these opportunities will allow you to display your brand and logo as much as possible and thus familiarize prospects. Even better, exchange links with other websites and blogs that can promote your brand. This will certainly improve your position on the search engines. Choose strategic locations for your logo and link. However, make sure that the site you choose is reliable.