Digital marketing is the most powerful tool to build your brand online. The right digital marketing strategy is all you need to gain a competitive advantage. Learn how digital marketing helps you with branding.
"Products are made in the factory, but brands are created in mind."-Walter Landor.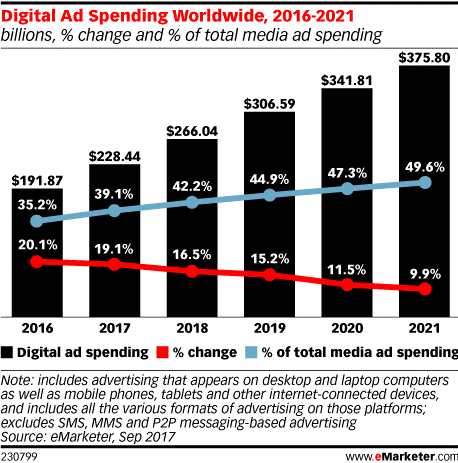 If you want to build a brand now? Simply go digital because the techniques used in digital marketing and communication are more streamlined, simply faster, versatile, and practical than conventional paper-based marketing. 
You might want to incorporate digital marketing plans into your global marketing strategy. However, if you don't know where to start, Tomedes has written a comprehensive guide on what to do when designing one. It includes tips like what to consider, like the logistics, financial aspects, and the culture and language of your local audience.
The spending on digital media and ads by 2021 is expected to rise by $375. Thus, the popularity of online media can be clearly seen.
 The digital evolution is embraced by companies now. They are fundamentally moving digital interactivity towards the core of their marketing strategies. Marketers are currently reshaping their skills & processes, altering their buying behaviour, and rethinking their budgets & priorities.
 Let us discuss in detail how digital marketing can help build PR, media strategy, and brand experience.
#1 Easy access and visibility
 With the internet's help, the brand can reach a massive audience, even at a global level. The more people access your brand, the more awareness will be for your products & services. This may not have been attained with the traditional style of marketing. 
 The frequency of impressions a brand makes directly accelerates its brand recognition. Presence on multiple digital platforms leads to higher brand recognition.
Google witnesses around 4 billion searches per day. Being easily visible on search engines by the relevant keywords improves your brand value.
 The age-old marketing concept of "What you see, you tend to buy" stays static here. Thereby, stronger brand visibility directly raises the chances to be accepted by prospective buyers.
#2 A good return on investment with email marketing
 One can easily track the cost and return for any digital marketing mode of publicizing. The marketers have a pool of digital marketing packages to choose from at different stages. The one which suits their budget can be selected.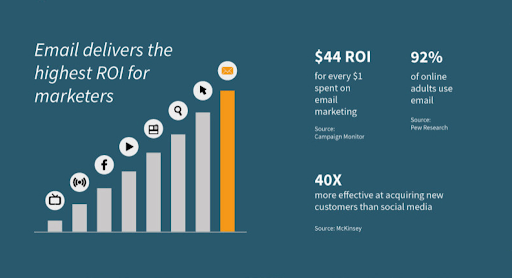 With web analytics, business owners can understand whether there are proper returns on cost or not. It can also be tracked from where the response is positive, and it needs to be focused more. Also, shutting down the modes which are only cost bearing and not proven fruitful.
#3 Enhance customer value individually
 Your customers must realize that you value them individually. This will ultimately build up their loyalty towards your brand. There needs to be a two-way street relationship between a brand and its customer.
Avoid treating your clients with a plethora of jingles and promotions. This will make them indifferent towards your brand. At first, they may buy your products because of your name. But, once they see a better offer awaits them, you will be kicked out.
"Email marketing's prove to be very effective here. With every $1 spent, there is an average ROI of $44." – Backlinko

Companies should work on rephrasing how they feel for their individual customers. This will bond them with you personally.
With 'Thank You' emails, customer-centric marketing, and responsive customer experience, we can make a brand feel much more approachable and connected with clients.
#4 Regular communication on social media channels

Thanks to the fast-growing social platforms such as Instagram, Twitter, Facebook, and Reddit, companies connect with their customers to stay current. 
 The example of Neeleman, the former CEO of JetBlue, will enlighten about customer feedback in a low-quality customer service industry. The customers were made to feel cared for as their voices were made heard in public forums.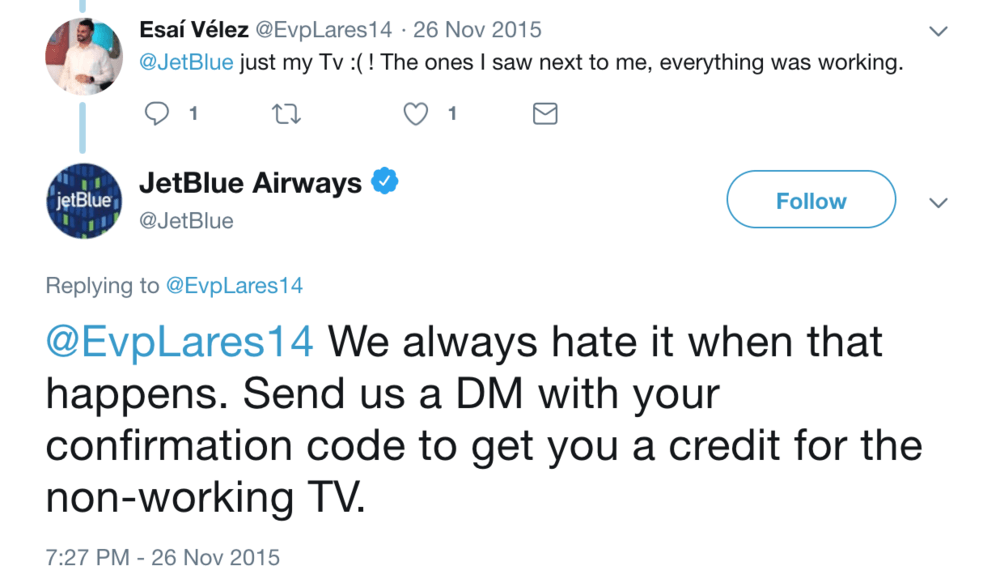 Therefore, it proves that not even an extravagant commercial can make your company look as concerned and careful towards the clients as a timely response could. 
Directly responding to the commenter makes the person feel that you are a company that cares for its clients through public interaction.
#5 Improve revenue growth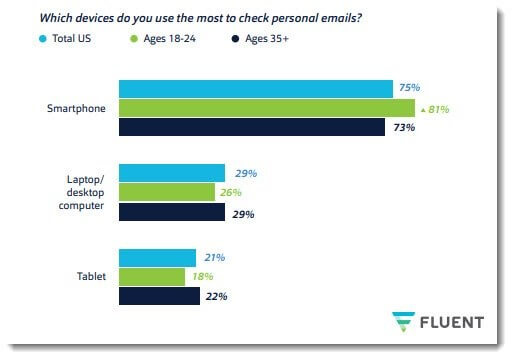 In comparison to traditional marketing, digital marketing brings clients at a lower cost and saves money. Not only this, but the latter helps in increasing the revenue of the company also.
As per a study by Google, companies tend to increase their revenue 2.8 times more by using digital methods than by using traditional methods. Moreover, the results of digital marketing can be evaluated accurately, and this completely improves the functioning of the company. 
If the professional implementation is done, it can raise revenues, loyalty, profits, and client base. The core idea is to adapt to the digital revolution and make the most of it instead of sticking to conventional marketing methods.
#6 Associating with mobile customers
For every company at this time, practising mobile-friendly marketing methods is really important. This is because all the clients have access to a mobile, and they look for different products and services on the smartphone. From the above graph, it is clearly depicted that people of all age groups prefer to check their emails on mobile. Desktop/Laptop and tablet are secondary preferences.
All the websites have a responsive design for mobile handsets now, especially after the first update by Google mobile. The navigation of the website must be designed in such a way that it is easily viewable by prospective customers on mobile as well.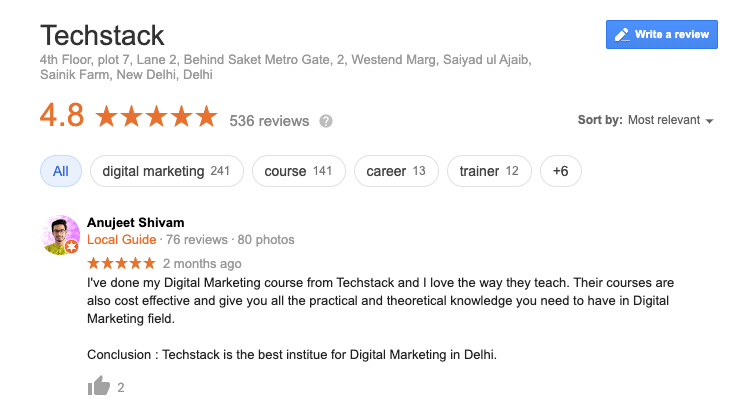 This enhances customer engagement in the company's brand, as clients can easily connect through the website. They will know about the products & services the company deals in, in a better way.
Getting connected to mobile customers prove to be more fruitful than desktop ones.
#7 Market research & interaction
Earlier, conducting a market research project used to be a costly affair. Not only this, but it was a massive, time-consuming process also. It was a real challenge for business people to perform their business research by manual mode.
But with the development of technology, one can comfortably gather the ideas and needs of the clients, who happen to have distinguished thoughts about a product. After collecting the ideas, the business owner can launch a product or service in the market in real-time. It is way more convenient to take reviews from clients from online blogs or websites than offline methods. 
For Instance, if a product gains a lot of positive reviews, it will end up adding value to your business. A brand can gain immense benefits from such type of digital marketing. Apart from market research, interaction in the market has become relatively easy and common.
The company can easily interact with their customers on diverse social media channels through online chatting. This also helps in gaining instant feedback from clients.
#8 Forecasting demand
Demand and supply share a remarkable correlation with each other. A business can supply goods and services to the clients only after understanding the demand for the same.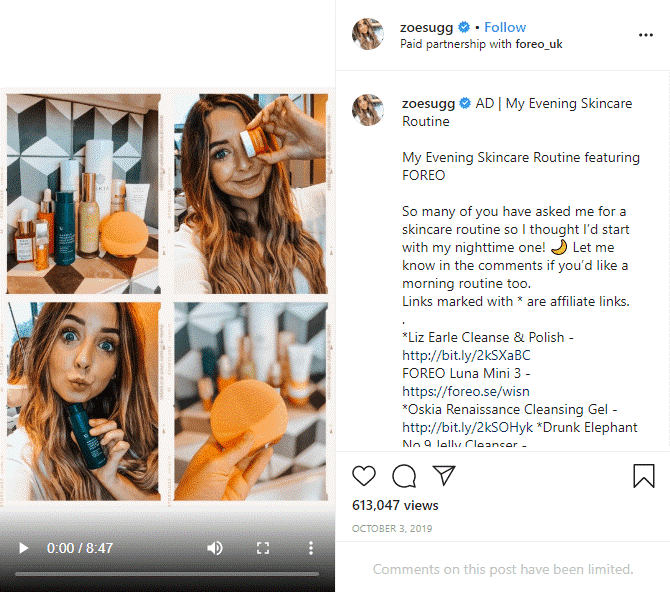 Digital marketing eases the business people in predicting the demand for their products. The industries can infer brief data by aggregating the information concerning all the liable resources for the demand.
Social media platforms prove to be one of the most widely used marketing tools and popular too. A massive buzz about a commodity on the social media platforms will definitely assist the businesses to grow in various regions across the globe. 
By ensuring the frequency of responses from the customers on social media, lets you predict the demand for the product.
#9 Leveraging influencers
In this digital era, promoting your products through an influencer is the best way of marketing. This is very effective and much in fashion too. Influencers can be any popular TikTok artists, Filmstars, Sportsperson, Musicians, YouTubers, or any kind of celebrity who is loved by the masses.
For Instance, in the above image, a social influencer is sharing her skincare routine. This will directly influence her followers to try the products.
It is basic human nature to use whatever your role model is using. If such an influencer uploads a video using some product or service, then it will surely be noticed by their fans. This will accelerate the prospective buyers for the brand. And that's how the main aim of brand awareness is fulfilled. 
Moreover, influencers promote a product in a very smart and creative way; one could not resist getting attracted towards it. Even big YouTube entertainment channels associate with brands and showcase the products in their videos in a smart way. Thus, this becomes one of the most cost-effective tools for brand awareness.
#10 Upgrading content strategies
Undoubtedly, content is the king. All the tactics, like picture marketing, video marketing, etc., can never replace content marketing. This is because most people like to read the details about the brand.
A finely written content can even be read months after it gets published. A good quality content detailing the products and services of a brand proves to be very impactful on the readers—that' why there is always a dire need for content writers.
There are many services that can be explained in smart and compact content. Uplifting the content strategy is beneficial for brand awareness. 
#11 Appropriate SEO techniques
SEO requires certain investments to be done in a proper way. A clear plan should be made to make the most of SEO that too in a budget-friendly way. Business owners can end up in a lot of expenditure if SEO is done in a free flow without any plan.
Keyword-based writings and submissions can be made to boost brand recognition. Initially, the process could be at a slow pace. But eventually, the results will last longer, even surpassing the paid techniques. 
SEO is worth the effort, as the results are very promising for a brand. 
Conclusion
A corporate always need a significant influence on its reputation for running its business. The confidence and trust of its clients are necessary for its existence.
The literature here explains the current target strategies and approaches for revitalizing digital marketing, highlighting the use of online branding and social media for setting up a benchmark in the industry. 
Online marketing builds a network of customers across various touchpoints, both offline and online. It follows a procedure which perceives the opportunities for the brand to form impeccable. Also, it appropriately enhances client support and expanding their avenues.