Do you have an amazing product? Would you like to launch your product in the new market successfully? This product marketing strategy will help you.
Did you know that Amazon, currently the fourth most valuable company worldwide, started as an online bookseller? The company is now one of the e-commerce giants and sells much more than just books.
Such is the power of the digital world! It holds excellent opportunities for investors and entrepreneurs who wish to tap into its potential.
A right product marketing strategy can actually help you grow exponentially.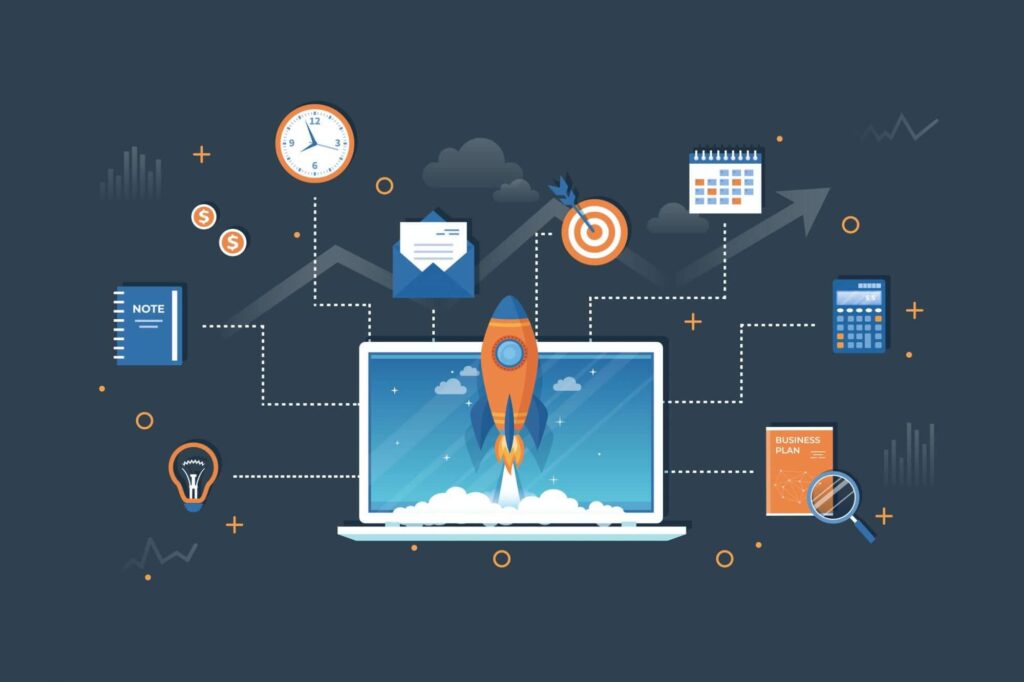 Why Should Businesses Launch Products In The Digital Market?
In the corporate world today, most businesses look forward to having an online presence. And the reasons are pretty obvious. The masses are now connected to the internet through various online platforms and devices. And it gives businesses a huge opportunity to market themselves to a vast pool of potential customers.
Moreover, digital marketing offers some tremendous benefits compared to traditional marketing, such as measurability, the accuracy with which you can target an audience, the reach, etc. Not having an online presence is simply an unwise decision. 
Is Launching A Product Online As Simple As It Seems?
What if you are convinced that having a digital existence is essential yet do not know how to launch your existing products into the virtual realm? Introducing your products to the online world is somewhat similar to launching a product in a new market.
However, there are still a few technicalities that you should be aware of. And this is why we present you with a list of things you should consider when launching your product in the new digital market.
What are the available digital marketing mediums?
Before you take a step into the digital market, you need to be well-aware of all the channels you can use to reach out to your target market. Knowing all the communication channels will help you plan out an appropriate mix of mediums to promote your business online. 
For example, imagine you own an established corporate legal firm and now want to promote your digital world services. As a firm that offers legal advice to businesses, your target market would involve more mature business executives such as individuals from the top management in a company.
Hence, the perfect mode to execute a promotional marketing strategy for your firm would be to adopt more professional communication channels. These may include email marketing, collaborating with business influencers, or uploading webinars on legal affairs. 
If you are thoroughly aware of the available options and their efficacy, you are more likely to choose the most appropriate channel for your marketing model. Moreover, it would be best to keep in mind the market you plan to target since that is the driving factor to choose the right marketing mediums.
Some of the most common digital marketing channels that businesses use include:
Social media

Email marketing

Blogs

Videos or Webinars

Discussion Forums

Collaborating with other brands, individuals, or events
The best way is to use a mix of the above channels for your marketing campaign. 
What is the environment of the digital market?
As Benjamin Franklin once said, "By failing to prepare, you are preparing to fail." Planning is critical when making any move in life. And when it comes to making strategic business decisions, planning is the most crucial step.
You already know your product and must have an in-depth understanding of trading in the physical market. But you may not necessarily be fully aware of the digital market where you now plan to launch your product. And therefore, assessing the online market is of central value here. Marketers often do this through detailed market research. 
Market research in the digital world, how does that work? 
Market research forms the basis of any promotional marketing campaign. Only when you know the customers' perceptions and expectations, along with the driving forces of the digital market, can you devise a strong launching strategy. Understanding the market environment means analyzing the external factors that may affect your digital presence. 
For example, consider the recent backlash many fashions and cosmetic brands faced after their products were deemed racially inappropriate.
If you are in a similar niche, you may have to be mindful of your target audience's current sentiments and socio-cultural norms while creating your strategy.
Is it necessary to conduct market research before your launch?
Well, yes, it most definitely is! News in the digital world spreads like wildfire. It has become a digital norm for customers to easily 'cancel' or boycott products deemed unsuitable to public sentiments.
The ever increasing culture of creating trending hashtags against ideas that do not fit well with universal morals is a looming threat for businesses. Customers have a lot of control, and they exert it when needed. If you fail to be cautious, your launch can also backfire very severely.
Therefore, evaluating the forces driving the digital market and environment is of utmost importance before launching your product. 
Understand who your target audience is online:
Since your product is already established in a traditional market, you will most definitely know your target audience. This includes deciding the characteristics of the customer segment you think will be interested in your products, such as age, income bracket, gender, social class, etc. 
However, customer research also involves assessing this market segment's perceptions and expectations of your product. It can also be that your target market online is different or may react contrarily to your offline presence.
Therefore, it is best to have a firm grip on your digital market segment before launching your product. 
Let's Look At It Through An Example:
Now imagine you own a business that sells gaming gadgets. You already know who to target and how to do it. But when it comes to the digital realm, you need to assess a few different things.
For example, you need to know where your consumers are present online.
Are there any gaming communities online you can market your products in?

Any social media groups where you can interact with top gamers?

Does your gaming audience look up to any gaming influencer? What social media platforms do they use?

Is it YouTube, Instagram, Twitter? These are some questions that can help you understand your customers much better. 
Moreover, it would be best to evaluate what marketing tactic you can use to reach your customers. Do they search on mobiles when they wish to buy games? Or do they prefer trading in online gaming communities? Once you answer these questions, you will have a definite direction for creating your digital marketing strategy.
If you want to devise a robust launching plan, you must assess your target market's trends, interests, expectations, and approachability. 
Do not forget your competitors because they most definitely will not forget you!
The next thing to consider is who and what you are setting up yourself against. It is understood that you will already have competition in the digital world in the form of similar businesses. 
But why is competitor analysis critical? 
First of all, it gives you great insights into how things work. Since you are new to the market, the more knowledge, the better. The way your competitors position their products, what channels they use for marketing, the marketing strategies they are utilizing. These details will help you develop your marketing plan.
Moreover, the market you plan to enter will already be owned by several businesses. Entering the market would mean trying to capture their customers and convincing them to buy from you and not them.
It is a known fact that consumers prefer buying from a brand that is already established in the market and one that has several recommendations to vouch for authenticity.
Your competitors will already have a clientele, and entering the market would mean positioning your products against them and acquiring their market share. And to do all this, you need to know what your target customers are currently offered.
You understand your competitors, now what?
Once you conclude your competitor analysis, you will have to plan and position your launch to attract customers in the best way possible. The better perception your customers have of you, the higher your chances of gaining market share.
Your first question should be, 'Why would customers online buy from us and not them?' Conducting a thorough competitor analysis gives you a path to think over for your digital product launch and be prepared for a cutthroat battle for a slice of the pie ahead.
Finally, create a spunky launch strategy:
Now that you have tested the waters, it is time for the real deal! You now need to devise a strategy out of all the research and planning you just conducted. Having a detailed market penetration strategy is imperative.
It will give you a pathway on which to tread to achieve your long-term business objectives. The digital marketing plan you define will also give you a set of short-term goals to follow. 
Examples are a fun way to understand concepts, so here is one again!
Consider you're launching a photography business online. You already have a physical studio and a whole lot of experience. Your consumer analysis showed you that most of your audience are Instagram users. In that case, you focus your launching strategy, mainly on Instagram.
There are several options for that as well. You could collaborate with a few Instagram influencers and offer them photoshoots for their blog. Or maybe you could run a giveaway contest as a launching gift to your first few customers to gain traction. 
While we are at it, let's consider another example:
Imagine you own a home furniture business. Your market environment research concluded that most of your consumers look for furniture through Google search. Now, this would mean you devise a plan that makes you visible on the Google search engine.
You should have an official website and, further, a content strategy to make yourself stand out among the many sources available on the internet. Search engine optimization is a whole new field, but if needed to reach out to your consumers, you will have to put it to work for better rankings on SERPs.  
Conclusion:
Launching your product in the digital world is not any different than introducing a completely new product. You will have to conduct thorough market research, conduct customer and competitor analysis, and evaluate the best available options to market your product digitally.
Once you assess all fronts and are sure of your digital marketing strategy, you are now in a position to take that giant leap of faith and launch your product online!