YouTube is one of the largest and most popular search engines across the globe. This online video sharing interface that also functions as a social media platform was purchased by Google in October 2006 and has since turned from a small video streaming platform to a revenue generator and an online service provider. 
Referred as the second most visited website on the internet, it currently has more than 2 billion users, with their collective streaming reaching nearly a billion hours of videos every day.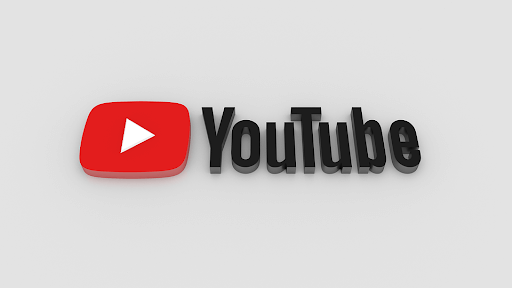 Image by Mizter_X94 from Pixabay 
How do you think you can navigate through the stream of videos that are being uploaded every day on this iOS app? People are more interested in watching useful and entertaining videos that detail out the different issues instead of reading lengthy blogs that talk about the same. 
Do you also have a YouTube channel featuring such videos? Or are you planning to start your channel to promote your quality content? Is it about cooking or discussing games and escape room events? If you are looking forward to harvesting the benefits of the latest trends, video optimization is the right choice for you. 
An Overview of Optimization Techniques 
Let us first briefly understand what Search Optimization for YouTube videos is. It is an important marketing tool that comprises several constituents like keywords, reverse image searching, picture search optimization, search engine marketing, local SEO, content, and off-page SEO that help you categorize your video content and bring it in the top layers of most-preferred videos picked by the search engine.
There are various reasons why it is advantageous for your business: 
o It makes your website visible and accessible to more users on the internet. 
o It generates more traffic on your channel, and that brings more customers to your company. 
o It establishes you as a trustworthy marketer in the commercial trade world. 
o It gives your company brand awareness and a firm establishment. 
o It improves your relationship with the clients and creates more prospects for selling with them. 
o It boosts your income and generates more ROI (Return on Investment). 
There are so many companies and franchises out there like escape rooms, travel and tourism, and short movie studios that utilize YouTube video optimization techniques to get featured in the massive channel of overflowing videos that have similar content. To be featured on the search page, you should use more of the optimization tips and search Engine Results Page (SERP) strategies to rank on the first 3 to 4 pages of the internet search. 
For this, you need to optimize the user experience to attract more density to your channel. To help you with the same, here are the YouTube video optimization tips and the latest trends that we think will be useful to you: 
1. Include proper and useful keywords 
The keywords and SERPs are getting tricky and competitive nowadays. Many competitors are fighting to highlight their similar brands, products, and channels on YouTube. To stand out amongst them, you need proper and useful keywords that will aid to reach the top spot of the search engine.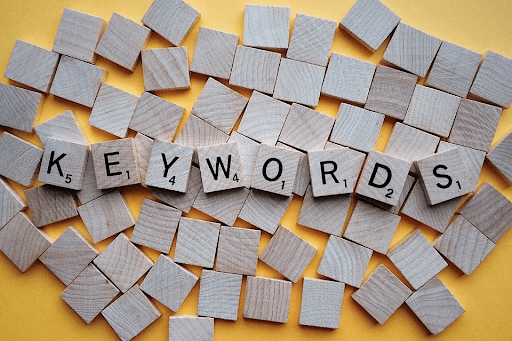 Image by Wokandapix from Pixabay 
To pick the right keywords, research deeply about the trends and diverse content available both globally and locally and use keyword tools like keyword searcher, planner, suggestions, and more on the internet to come up with benefiting keywords for each one of your videos.    
2. Add your keywords in your video title
It is important that your content matches the title of your video and what the audience is looking for. To follow the common types of searches that are initiated regularly on the internet, you should add one of your keywords (the one that is the most important) in your video title. 
This will let the search algorithm display your video on the top pages and will attract more users and online streamers to click on your channel and increase traffic in your online business.  
3. Optimize your video description 
One of the most important ways to rank higher for YouTube SEO is to keep your video descriptions crisp and well-optimized. Remember that whenever you change or alter any of your keywords, captions, description words, title, or anything else related to your uploaded content, YouTube becomes aware of the same and goes for revaluating it. And you do not want to mess it up and fall back a couple of steps with any second chances, so make sure that you keep your description optimized and perfectly set up in the first attempt. It's a bit more hard work but will eventually pay you in the long run.  
4.
Add subtitles in various languages
English captions automatically make your video accessible to more users. And if you team it up with subtitles available in different languages, you can further increase the viewer density on your channel. 
Since YouTube is a globally massive streaming platform, there are plenty of international and other region language users who stream the same form of content and look for the ones that are available in their native or comfort language. So, if you include subtitles in various other languages, it will automatically help you rise higher on the SEO and rank higher amongst other only English using SEO content providers and gain more viewers for your videos.  
5. Select great captions and hashtags
After your title and content are optimized, you should deploy keyword-optimized captions and suitable hashtags to get featured by the online search algorithm. If your video is about escape rooms that are the most visited, your captions should contain the keywords escape rooms, entertainment, etc.
Focus more on the audience who are going to find your content worth watching and sharing and create videos and tags from their perspectives. Follow the basic YouTube guidelines on how to properly use the right set of tags and captions for being easily found on the search list.  
6. Go for a catchy thumbnail
Using a catchy thumbnail increases the see-and-click rate for any video. So, implement high-quality and clear pictures as your thumbnail and use proper editing tools to work upon any improvement that you may find missing in it. One of the crucial aspects of creating high-quality videos for YouTube is using a video intro maker. An intro maker software can help you create professional and attention-grabbing intros for your videos, which can improve your video's overall quality and engagement. 
There are many apps like Canva that have templates for designing and creating your YouTube thumbnails. To be featured on the Google search, go for using suitable images in your thumbnail that fit well with your title and keywords and, it will help you expand your presence on the search algorithm.   
7. Categorize your video
Let us imagine that your channel is a vlog that discusses the latest tech trends and games that are storming the market out there. You might be willing to talk about the escape rooms you have recently visited or the video games which left a long-lasting impact on you. So, how can you attract users with similar interests to your videos? 
You can use a category to let the search engine know what genre your video falls into so that whenever someone searches for a particular category, like Entertainment, Gaming, Travel, and Events, etc., your channel will be featured and ranked higher on the front page.  
8. Use closed captions 
Closed captions are for the YouTube users who cannot hear the audio. It contains the written format of the words and statements that are being spoken in your video. It is well-formatted with time-speed codes that allow the viewers to understand which text should be displayed at which part of the video to catch up with its visual elements. 
Having closed captions and transcripts for your videos will help you to be easily picked up by the search engines even in broader formats, and the facility will attract more viewers to be able to enjoy your videos happily.  
9. Pay attention to the user commitment 
Your work just doesn't end at the part where you've created your videos, followed up with the rules, and uploaded the content on your channel. User commitment plays a vital part in popularizing your content on YouTube because they are the driving force behind your success and viewing density. 
Be attentive and thoroughly analyze their engagement per video and try to improve any errors or shortcomings that might be pushing your viewer chart down on any particular video. It will help you stay updated and well-liked in the eyes of the audience as they will see your improvements and visit your content again.   
10. Track your status 
It is the last part of optimizing your YouTube videos. A strategic tool helps you track your performance status and locate if any issues need fixing. You can find out the surfing and binging hour of your audience and what sort of content they wish to see next on your channel through an analytic tool. 
Monitoring these data helps you understand which video is contributing to more successful viewership and which are not well-accepted in the market. And by working on them, when you post new videos the next time, your viewers will automatically be drawn to you because of your consideration regarding their wishes and improvement in quality.
Conclusion: 
Through YouTube and its trending fads, people can now enjoy multiple services and YouTube video categories like short videos, vlogs, music videos, news, short films, live streams, etc. It has also allowed people to create their content and publish it online with proper copyright.
No matter what your channel may be about, if you aim to increase its watch time and promote your company as a brand, your focus should largely lie on optimizing your videos. The search engines apply some principles behind their algorithm to enrich their users' experience on YouTube. The above SEO and YouTube video optimization tips will help you reach higher ranks in the algorithm.
If your channel continues to make evergreen content that does not sway from its quality and delivers helpful and recreational content, you can no sooner gain popularity and acclaim the monetary facilities of YouTube's mass online streaming services.