Every business knows the value of email marketing campaigns these days. This article explains the email marketing mistakes we make, and how to avoid them to 10X your email marketing ROI.
Today I received an email, which was extremely amazing! And, that's how it comes to my mind that I should share my learning with you. I assure you will learn something interesting about your email marketing strategy, after reading this article today. This article will help you plan the perfect email marketing campaign from now onwards.
Email marketing a way to connect with your potential customers by connecting with them through emails. The benefits are unlimited, you can connect with them, upsell, cross-sell, nurture, remarket, generate more lead, gain website traffic, generate more brand awareness, product marketing, audience retention, and 100 more benefits.
Organizations spending huge amount and effort these days on the email marketing campaigns.
"For every $1 you spend on emails marketing, you can expect an average return of $42 (DMA, 2019)"
But before investing in that, you should question yourself:
Does my email campaign deliver the purpose?
Do you receive the expected ROI through email campaigns?
If not, then keep reading!
Did you know these latest email marketing stats?
Here are some important facts and stats you should know before starting your email marketing campaign planning:
In 2019 alone, 6 billion emails were sent and received each day, this figure is expected to increase to over 347.3 billion daily emails in 2022 (Statista, 2020)
70% of the emails go to the SPAM category. Why? Because those mailing lists are purchased by a 3rd party. They may not be the right audience for your business.
An email is a traditional approach. But it's not, email marketing is still an effective and efficient tool if it is optimized for the buyer's persona.
According to the Direct Marketing Association, 76% of marketers say they use email more than they did three years ago.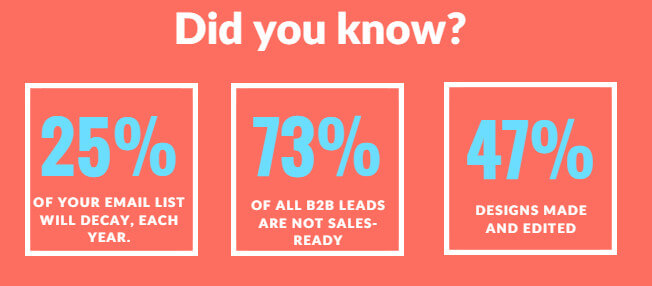 Why your email marketing campaign doesn't give you the expected ROI?
We make some minor mistakes while planning our email marketing campaign unconsciously.
"Each of your customers receives 121 emails every day."
In this highly competitive environment, making even a small mistake can get you out of the competition in your audience's inbox.
#1 Sending a common email campaign to all
To save time and efforts to design customized emails to the different sets of the audience, businesses send generic emails to all the audience. This is the worst mistake you could have made. The one-size-fits-all concept doesn't work well in email marketing campaigns.
For example, you are offering an email marketing course for beginners at a 20% discount. Your email subscribers are the mix of beginners to C-level people. The offer makes sense for the people who are interested in learning about email marketing, the C-suit audience is not the right fit for your offer.
You have to think WHO will be on the other side of this email, reading my message!
Our audience is a person and would love to be treated like one. So automation should be used up to a limited extent.
#2 Spamming the audience inbox
Sending frequent emails to the audience with similar kinds of promotional offers can increase email fatigue and people will mark you as spam. The frequency of the emails impacts the businesses a lot.
Sending an email marketing campaign at sufficient time intervals with moderate frequency is the key to drive a higher open rate. You can check out more ways you can avoid the spam filter.
#3 Too many call-to-actions (CTAs)
To get more clicks, email marketers add more various calls to actions in an email campaign. It can fail your email campaign because the audience gets too distracted with multiple options.
Keep a clear and precise call-to-action, it helps people understand the objective of your email campaign.
#4 Testing email marketing campaign
The lack of testing of the email UI and UX throughout the different devices, different inbox, different browsers, etc.
You have to make sure your email looks great in any device, in all the browsers and any inbox, weather be it Gmail, Outlook, or any other.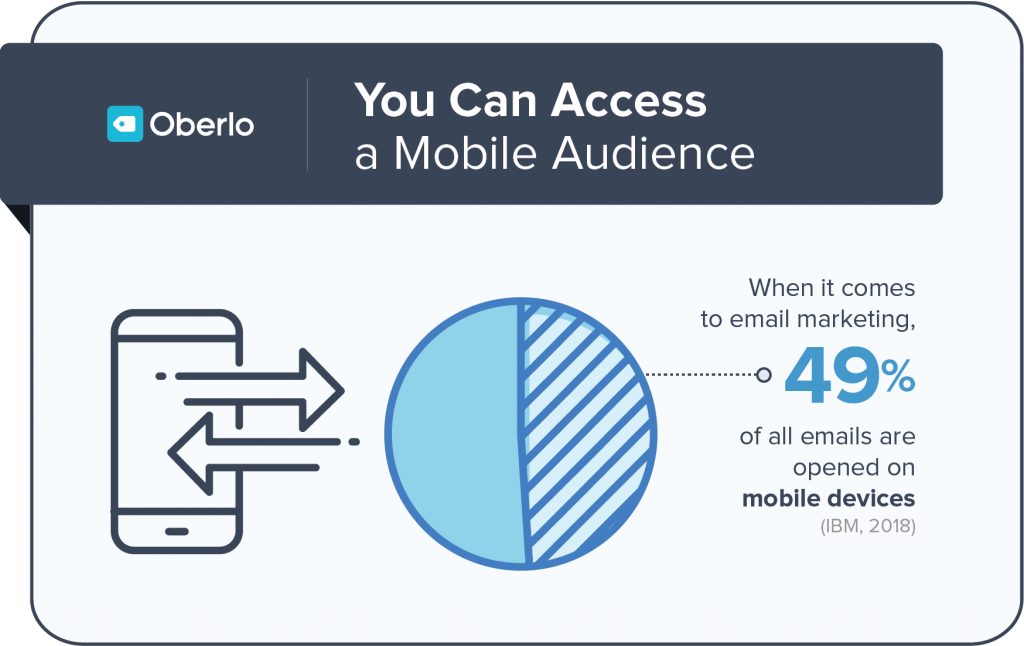 A good email marketing campaign example
Let me show you a perfect example with an explanation on how a perfect mail template looks like:
Subject line: "Richa, what's wrong?"
Body text:
Hi Richa,
The webinar was awesome but we were missing one thing…
You!
Here's what just one person said about the webinar:
"I thought this was going to be another one of the million webinars I've seen that gives me the same info I already know but just in a different format. I was super impressed with the outline and how the content here was dispersed. I got many good ideas for my business, which has been stagnant for a little while now…" –By XYZ company
I once heard someone say that if you were to get just one single new idea or tactic out of a book, it would instantly be worth the $X–Y you'd spend on it (at least!).
In other words, you'd have a positive ROI (return on investment).
Imagine if you got just one tactic out of this webinar. And the best part? It's free.
Here's the link—sign up again now:

[Button – URL to your landing page]
Cheers,
XYZ
Make sure to subscribe [URL to your landing page] now.
Why is this mail the perfect example?
Personalization: Your mail should be personalized according to whom you are mailing to. When people read their names in the mail, they pay attention to what you are saying.
Short and simple: The highly technical terms or fancy words distract people reading your mail. So, keep it short and simple. As you can see in the above example.
White space: Make sure your mail has proper white spacing. White space increases the readability of the mail.
Cover only important things: DO NOT write too much. Add only important thing which is useful for the reader to take appropriate action.
YOU oriented: Mail should be customer-oriented instead of the product or business-oriented. Explain what the reader is going to get, not what your business can offer them.
Call-to-action: The mail has a clear call-to-action. No diversions and any clutter.
Focused: This mail has a clear objective, too many links and offers confuse the readers.
Responsiveness: The email is visible and adaptive to the different types of device screens.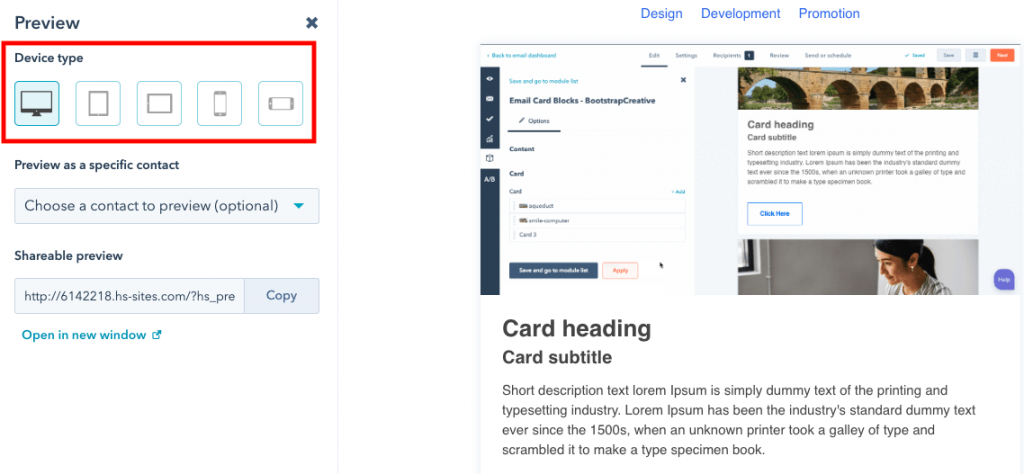 An email marketing campaign is perfect for all kinds of business for various purposes like customer awareness, customer acquisition, client lead nurturing, brand recall, and more.
Nurturing is all about sending the right email to the right audience at the right time.
An important thing to notice in the email to identify the right audience for your business and target them at the right time according to their time zone with relevant content and clear context.
By following it you will see the significant traction in your email campaign open rate. In addition to that email, campaigns drive huge valuable traffic and result in better customer retention.
Tips to improve your email marketing campaign performance to 10X
Here I will explain to you how to create a perfect email marketing campaign that works!
Have you ever wonder "Who is getting your email, and why?" If the answer is NO, then it's the right time to work on your email campaign strategy. Start with determining who your audience is!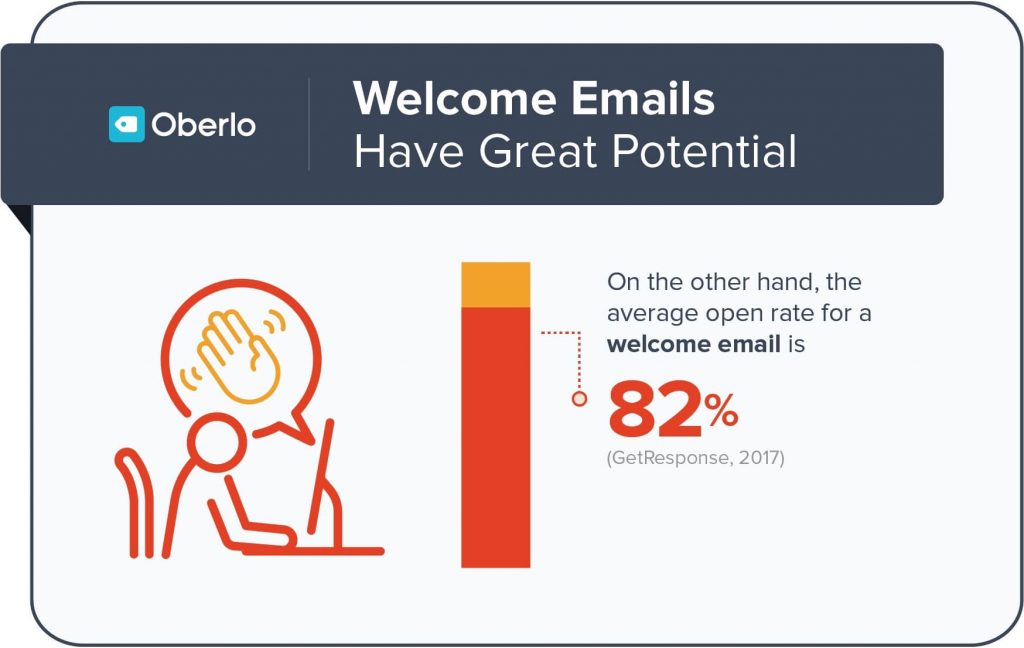 What you should do to increase the open rate of your email marketing campaign?
Identify the potential audience or buyers
Segment the audience
Identify the time zone of your target audience
A/B Test your email campaigns with different email copies with different length of the email
Make your email marketing campaign mobile-friendly, test for better readability
Use attractive and responsive email marketing campaign templates
An easy and impactful subject line plays an important rule. Use tools to score your subject line.
Add personalize token in the email to gain the attention of your reader.
Email scheduling to launch the email campaign at the right time
Effective email funnel building based on the audience interest
Give options to the audience to choose the email preferences
Avoid using no@ email addresses if possible, so that people can connect with you easily.
Follow all the data security compliance regulations
Maintain the consistency in your email marketing campaigns
Add a clean location of your business, so that people can trust your existence.
Consider the right email marketing KPIs to evaluate the success of your email campaign. For example, open rate, CTR, unsubscribes, delivery rate, bounce rate, etc.
Find the insights from the previous campaign to optimize improve your upcoming email marketing campaigns for better ROI.

Some email content bonus tips:
Say thank you in your email to show gratitude.
Add an interesting hook in your email within the first two lines.
Always add the answer to WHY you are sending this email to them.
Lighten up the tone of the content by adding some humor.
Add the name of the recipient in the subject line to catch the attention
When you make a mistake and realizes it after sending the email, an apology email can save the game.
Sending a token of reward to your loyal customers always to the magic.
Update your email subscribers list regularly, a lot of emails get the hard bounce.
The theme of your email should be consistent, it helps people to recall the brand.
Keep the content of the email personal and interactive, written in 1st
Keep an open-ended question to strike the conversation.
Use exclusive emoji to grab the attention of the reader.
Make sure you are keeping this email marketing campaign success tips handy whenever you are planning your email campaign.
Types of email marketing campaign audience segmentation

Let me explain the email marketing audience segmentation with an amazing example, which you can relate right now!
If a visitor on the SEM Updates digital marketing blog is reading an article about email marketing, it doesn't clarify if they want to buy an email marketing tool. It could be anything like they might be looking for a job, or they just want to learn about email marketing.
So, the promotional content might not be the right content to share with them at this point. If they are spending time on the blog, they must be looking for more informative content on email marketing possibly. In that case, suggesting more in-depth email marketing guides, webinars, or podcasts on a similar subject would be the right email strategy.
See, the audience is right, they could be your potential buys, but Sending a great email to the right person at the WRONG time can be a HUGE mistake.
According to DMA – "Segmented emails generate 58% of all revenue."
The email campaign audience could be segmented based on the following criteria:
Geography: country, time zone, area code, address
Company: size, industry, the nature of their business — B2B, B2C, Non-profit, etc.
Job role: job title, department, function, experience, skillset
Audience characteristics, email preferences, and interest
Buyers journey stage – awareness, consideration, decision
AIDA – Attract, Interest, Desire, Action
Past behavior on previous offers
Native language – separate audience based on the language they prefer to speak
What is the best time to send the email campaign?
The success of your email marketing campaign depends on the timings. To achieve the optimum open rate, you have to send the email at the right time to reach your audience when they are more likely to check their inbox.

Source: Hubspot email marketing campaign
There is no proven rule for email campaign timings, but based on the email campaign data, surveys, case studies, and whitepapers firms suggested some techniques. Different businesses have a different set of audience and the best way to optimize your email campaign is to test your emailers by sending it on different days at a different time.
According to GetResponse – "Tuesday has the highest open rate and click-through rate and Weekends were the least popular days to send emails."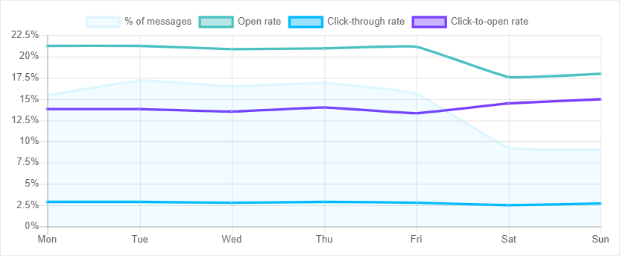 However, the holiday sales campaign performs well on the weekends where people get enough to check out what is there for them this holiday season. A holiday email campaign example Black Friday and Cyber Monday marketing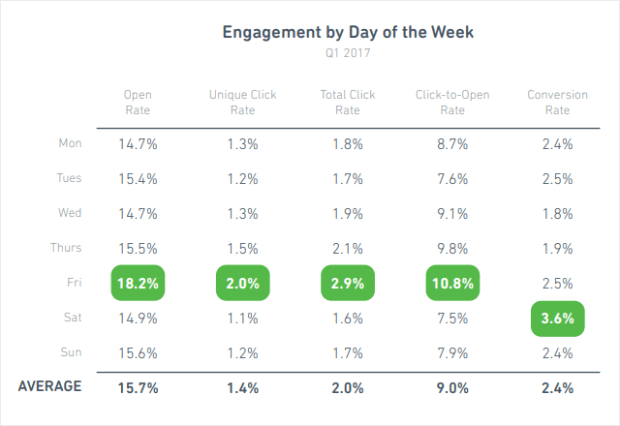 Source: Optinmonster
What type of content to send to your prospects and customers?
"Content plus Context equals success"
Here are the different types of content you can send to your email marketing audience in different buyers' journey stages: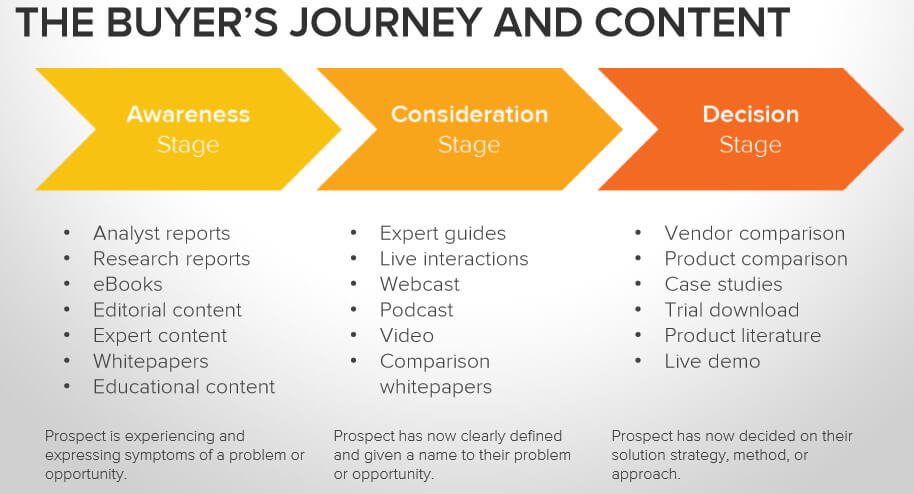 Awareness stage: keep your content easily consumable.
Consideration stage: you're answering the unasked questions that you anticipate are running through your lead's head.
Decision stage: This is the time to send those free trials, ROI reports, product demos, consultations, and estimates or quotes, depending on your industry.
Conclusion
Think about this before sending your email marketing campaign next time.
"Would I be excited to read this if it showed up in my inbox?"
If you take care of the small mistakes while creating your email marketing campaigns, you are more likely to see amazing open rates with huge audience engagement through an email campaign. Email marketing campaign works really well for those businesses who follow best email marketing practices to win customers. Email campaign has been designed for humans not just a bunch of email addresses. Treat your audience with all due respect and you will see they grow with your business.