Do you have the right content strategy in place? Are you following the right parameters to measure the success of your content marketing strategy? Here you will learn to draw a perfect content marketing strategy which will help you gain audience engagement and more website traffic.
It is no exaggeration to say that creating a kickass content strategy involves a lot of effort. Things are not as simple as posting a 400-word article that has random keywords and a few stock images that you randomly downloaded. If you are still doing that and expecting the magic to happen, well, all this is just negatively impacting your site. For a content strategy to work for you, it has to be tailored, well-crafted and should contain all the ingredients mentioned by content marketing experts.
As the title mentions, you must now know that measuring the performance of your content and implementing Content Amplification are your ways of creating a Successful Content Marketing Strategy. So, while creating a content marketing strategy that is going to work for you, you must ensure that your content is about attracting and retaining users. With this core idea, you will also drastically improve your site's Google search rankings. Hence, your focus should fall on creating valuable content that is informative for your audience and is aimed at taking away their pain-points.
Mantra for creating that perfect content marketing strategy
Did you know that 70% of your audience prefers to learn about products through content they can across and not through the ads that you intend to serve them? So, you really need to know your ingredients right.
Now, before you set out in a quest to find all the right ingredients that will help you create that perfect content marketing strategy, you need to know that it is important to strategize before you start blogging with your content. The better approach is to always know what is the underlying purpose of the content that you will be producing and how and in what capacity is this content going to help your site visitors and other audience. This is crucial because producing content that engages your users is a great way to boost rankings for your website.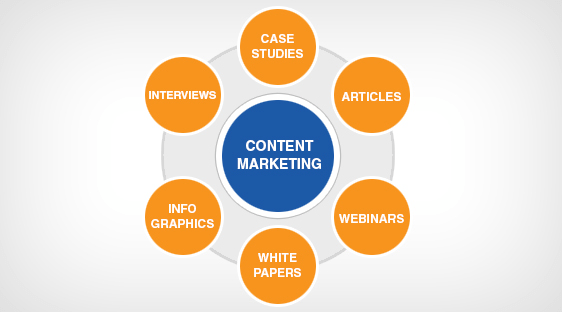 Once you have defined your goals and are completely aware of what kind of content is best suitable for your prospective customers at different levels in the sales funnel, your content will be able to interact with the right person at the right time. To get this right, it is very important to research your audience and figure out their demographics. It is equally important to figure out the social platforms that are most interested in and spend the most time on because this is where they should be able to access your content.
What makes your content strategy successful?
A very important ingredient to your perfect recipe for a successful content marketing strategy is the kind of content that you want to put out for your audience, based on what stage in the buyer journey they are in. Here are 8 types of content you can consider doing.
1. Blogposts
2. Video content
3. Buying guides
4. Product descriptions
5. Social media content
6. Infographics
7. Podcasts
8. Quizzes and other interactive content
9. Guest contributions
Takeaway: Your content marketing strategy has many objectives to meet. However, the most important objective that stays crucial to the purpose is that the sum total of your content marketing efforts should be equivalent to your audience finding answers to the questions that they are looking for: information about your product/service or the pain-points around the offering that you deal in. Secondly, these answers are to find their way to them through a search engine, social media network, or other tailored content.
Content Amplification and its contribution to your perfect Content Marketing Strategy
Distributing your content through all the right channels is an imperative measure. Without the use of the right channels, even the best of your content will fail to reach its potential performance and engagement. Once you have produced your content, it is very important to promote it better. This is where content amplification works its magic. Content amplification is your way out from the competition when over 5 million blog posts are written on a daily basis. In order to reach the right readers, you must make content amplification work for you.
There are 3 ways for Content amplification to work: through the use of earned, paid, and owned media. Here's a breakdown of their sources. Under owned media, you can promote your high-quality content via Email marketing and guest posts. For paid media distribution, you can implement Facebook Ads, Instagram Ads, Promoted Tweets, Promoted Hashtags, PPC through, Google AdWords, Influencer marketing, and LinkedIn promotion.
If you are going to use Influencer marketing, press coverage content, and user-generated content, this is going to be earned media for content amplification. Now, here are a few content amplification guidelines that you need to abide by:
Amplify such pieces of content that you are absolutely sure of; your best content pieces.
Content amplification can be best achieved with influencer marketing. You can get access to almost double of your existing audience and influencers can truly amplify the reach of your chosen content.
Some great amplification tools that you can use are BuzzSumo, Facebook Ads, and BuzzStream.
Work on gaining authoritative backlinks through blog contributions and guest articles. If your work is remarkable, you can always request features from leading websites. Link-worthy content that has ultra-relevant information is appreciated by all standard publication websites.
Use smart social buttons to further amplify the reach of your content on your social channels. Having these buttons on your website ensures that your site visitors are easily able to share the content they like and find remarkable.
Native advertising works like a charm because it has been observed that native advertising gets an average of 10% higher purchase intent and brand affinity than traditional display ads.
How to measuring and monitoring the performance of your content?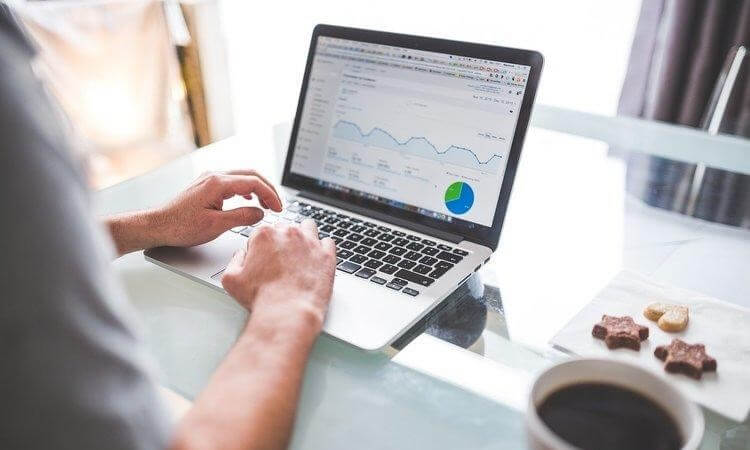 Often overlooked, content performance measurement and monitoring can really help you take the right corrective measure before you take the wrong path or the strategy path that might not be truly working for you. You need to be able to know if your target audience is actually liking your content and engaging with it or not.
You can always get to know this from Google Analytics by clicking on Behavior>Site Content>Content Drilldown. Based on what you are actually looking for, you can check out metrics for the average time spent on Page, the bounce rate, or the number of Pageviews.
You can also check out your social sharing metrics and how your content is performing on social platforms. With tools such as Google Analytics, you can see it all; Conversions, Assisted Social Conversions, and Last Interaction Social Conversions.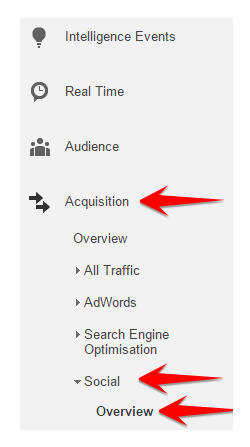 Here are some metrics that you should be monitoring closely:
● Traffic: Users, Pageviews, Unique Pageviews, average time on page, Behaviour flow
● Conversions
● Engagement
● SEO Performance of the content
● Content authority for the website: Inbound links, bounce rate
● Retention metrics: Return rate
● Social metrics: Social media shares and likes, Comments, and number of followers
To crunch it all in a listicle, here is how you can absolutely nail your Content Marketing strategy:
A plan in place along with the goals is a great headstart towards your recipe.
Having a clear understanding of who you are trying to reach is another stepping stone to success. Knowing your audience is crucial because, without that knowledge at hand, you won't be able to measure the performance of your content on later stages nor implement content amplification.
Walking in the shoes of your audience is as important as every other thing on the recipe. So, make sure that you completely know how your customers move through the path to purchase.
Having a brand narrative in the form of storytelling helps you create a unique niche with your audience. For example, Kelty features an 'Our Story' content section on their website that works like a charm for their audience. This works because customers connect with their story and the emotions, leading to loyalty down the line.
Re-purposing old content and using your best content pieces, again and again, is a move that saves time and effort. In this manner, you will be able to gauge the dip and rise in the performance of such content and eventually update the piece with new and relevant info.
An Editorial Calendar is the holy grail for a successful content marketing strategy. It is panned over all the chosen amplified distribution channels. They help you brand your content on all occasions and tap into the audience-opportunity at all right times.
Choosing your content amplification channels requires some solid brainstorming and figuring out where your actual target audience hangs out. "Want to amplify your content marketing? Be present where your audience spends time. So, take the approach religiously before you make the move.
Conclusion
A lot of companies work on their content marketing strategy but very few of them keep track of their content effectiveness. Measuring the success of the content should be an important part of your plan too. When done the right way, content amplification and content performance measurement can together help you gain maximum traffic, links, shares, engagement, conversions, leads, and overall enhanced sales. By following the bits mentioned above, you will be able to aid your content marketing strategy and make it work its magic for your website and business.
Write what's your favorite parameters to track when you measure the content marketing success.