Ecommerce market is highly competitive these days. You can learn the tips and techniques for eCommerce lead generation in this article.
Sorry but I have some bad news for you. Hold your heart because I might hurt you.
Not everything you read about lead generation tips and strategies will work for your eCommerce business. Why so? That's because eCommerce lead generation is a different thing. 
Well, the thing is, eCommerce consumers operate differently. They have different shopping habits, motivations, and objections.
For this reason, you have to tailor-make all your lead generation strategies, especially when you're dealing with an eCommerce audience. 
Sounds confusing? Don't worry. We are here to help you.
In this eCommerce lead generation guide, we'll walk you through the most effective eCommerce lead generation tips and strategies that every eCommerce marketer should implement.
So without any further ado, let's get started.
Eight most-effective eCommerce lead gen tips and strategies
As we have mentioned earlier, eCommerce lead generation is somewhat different from other businesses' lead generation strategies. 
Now let's look at the most effective lead gen tips and strategies you can start using today. 
#1. Set up your email list to bring in more leads
The best and effective way to generate eCommerce leads is to set up an email list. Why? That's because we believe email marketing is one of the best ways to communicate with customers and nurture your leads.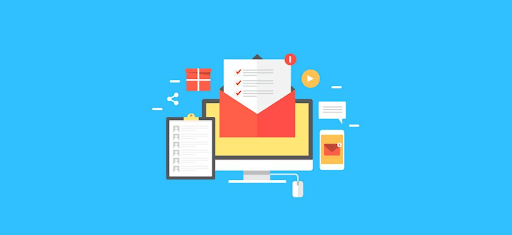 Experts believed that people still enjoy reading emails, and it's certainly a great way to connect with them. Emailing your prospects twice a week is a good idea. 
If you're new in this industry, it's best to start with MailChimp. First of all, it's free (if you have less than 2,000 subscribers) and allows you to send 12,000 emails per month. If your email list is more extensive and you are ready to spend some pennies, consider using Constant Contact. 
Moreover, email marketing can help you to recover abandoned shopping carts. You can send follow-up emails to those customers who didn't complete the checkout process after entering the details for some reason. 
Craft your follow-up emails cleverly to encourage them to complete the purchase. 
Once you're done with that, move to the next strategy.
#2. Offer value to customers through quality content.
Content is the king. 
Being an eCommerce merchant, it's obligatory that apart from just putting up flashy pages, offer some value to your visitors through great content. 

Before making a purchase, visitors prefer to research first. They check out blog pages and social media to know more about a particular brand. That's why it's essential to provide them with news, information, and inspiration.
Let's take a look at the Cutter & Buck website. It's a fashion brand that sells golf apparel and accessories, but it also has a striking blog page. You'll find plenty of articles offering fashion advice. 
 Your research skills must be out-class, and you should know to communicate with your visitors to make your content marketing strategy work.
Just writing anything won't do any good. You need to create content that your audience enjoys. 
First, you need to gather all the information and data; then, you must analyze it to produce something valuable. It's a pretty long and complicated process, but it's worth it. 
A word of advice: Plan your content calendar carefully because you need to be consistent with your posting schedule. 
#3. Leverage on social media communities 
We believe social media is one of the best ways to drive traffic to your eCommerce store. Social media gives businesses and brands a stable platform to not only market their products with communication and engage with their prospects and existing customers.
Since paid advertising has become an effective strategy because almost everyone uses social media, it's tough to find someone who is not available on any social media platform.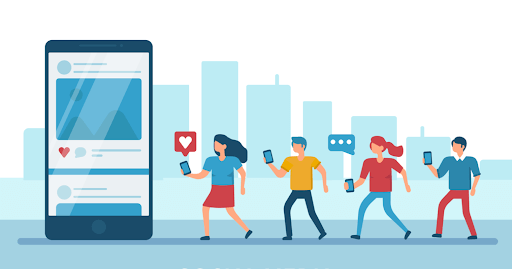 Advertisements run on social media are highly effective and targeted because they are set up according to age, location, gender, likes, interests, etc.
Undoubtedly, social media can generate plenty of leads. However, it's not that easy to use as it seems. You need first to learn how to use social media properly to generate leads. It would be best to drop the anchor in the right place to catch more and more fish.
#4. Rescue 'out of stock' revenue
Products usually go out of stock, though it's a regular thing, you might lose many customers because of that. However, you can still turn this mishap into an opportunity.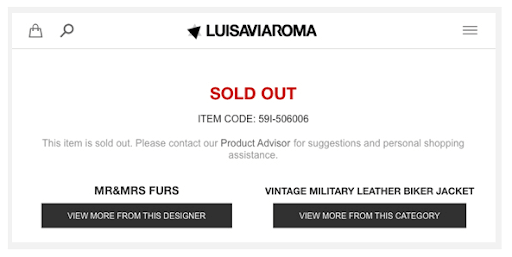 Instead of letting your customers know the product is 'out of stock,' add a contact form. Request your customers to fill the form because that will notify them when the product is back in stock. 
If you know exactly when you'll be able to stock your products, add a countdown timer so your customers know when to come back to buy that product. 
#5. Avoid sending cold emails.
Please take it in this way, you wake up in the morning and pick your phone to check your emails. You find an email from an unknown person. You might hesitate a little, but you will open it in curiosity. If it's like a casual cold email, you will not spend another second, and you will close it. 
When you have no prior relationship with your prospects, you cannot expect that they will read your cold emails or if they do, they won't respond to it. That's where you lose. 
Make your first impression ground-breaking to get quality leads.

You can do plenty of things to make your cold emails out-of-the-box. First of all, be creative. That's the only way you can easily stand out from your competitors. Observe how people engage with the content you see on social media. Use GIFs and memes to grab their attention at first glance.
We all know business emails are pretty dull. But you can make them enjoyable but adding a little sass and humor in your emails.
Also, avoid marketing lingo as people find it very irritating. Be straightforward and choose your words wisely. 
Last but not least, send at least 2-3 follow-up emails to make sure your customers read your emails.
#6. Offer limited deals and discounts.
One of the most successful leads gen strategies is to offer unique and limited-time deals and discounts they can't say no to. It's a kind of return favor you do in exchange for anything they share with you, such as an email address. 
You can offer free shipping, a 10% discount, or a free add-on/service in exchange for an email address.
Remember, hooking up a lead with a freebie or discount is ideal for generating eCommerce leads. 
If you're using Shopify as your eCommerce solution, you can use Shopify apps for this sort of lead generation activity. Some of the most popular ones are Justuno Conversion Suite, Product Upsell, and Pop-up Window.
#7. Offer a simplified checkout process.
Optimizing the checkout process of your eCommerce store can help you to generate more qualified leads. 
If your checkout process is too long and complicated, you will lose a lot of customers. Nobody has time to fill in all the unnecessary details. Allow them to checkout as guests if they don't want to create an account.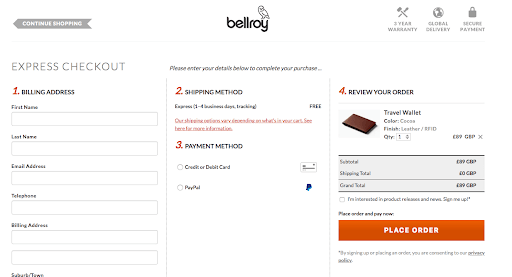 If you're afraid that you might miss out on their contact details, that's not the case. Even if they checkout as a guest still they have to enter their email address and contact details for shipment. 
All it comes to streamlining the process and making it obstacle-free and accessible as much as possible. Also, don't forget to add the shipping details and policy, so you don't have to worry about future complaints.
#8. Observe user behavior on your eCommerce site
Paying attention to small details is necessary. Observe your user behavior as it will help you to increase the number of leads. Check on which page your users often land on or which link gets the most clicks.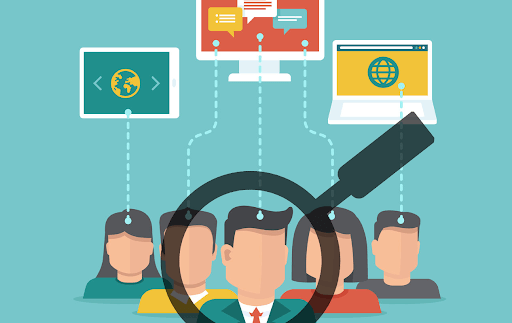 Use all this critical data to design the UI of your website. Focus on the areas which customers find most interesting. Make it unique and appealing enough so it can quickly grab the attention of visitors. 
Since your website is the first thing your visitors will see, it's essential to make it look note-worthy and engaging if you want to keep them around for a long time. Offer them what they're looking for so they don't find any reason to drift away. 
Key Takeaways
To recapitulate, eCommerce lead generation is entirely a different thing. Generating eCommerce leads is a pretty challenging task. It would help if you looked out for those tips and strategies that fit your business. 
Bear in mind, not every lead gen strategy you come across is suitable for your eCommerce business.
Once you adopt and implement these strategies, you'll start seeing qualified leads rolling in. Also, don't forget to use tools like Google Analytics to identify your users' behavior. Analyze from which resource you're getting the most traffic. After doing that, invest time and effort in that particular platform to generate more leads. 
We hope our top picks will help you to generate qualified leads.