When it comes to digital marketing, the phrase 'history repeats itself' couldn't be further from the truth.
The landscape of digital marketing is ever changing- dynamic to the point that things that were big last year might now be cast away for good. Indeed the strategies that I was using last year seem as if they are not going to churn out major hits in the year 2020 and beyond.
There's a definitive shift in the digital marketing landscape, which hints at a major overhaul of the strategies brands currently employ.
But what are they? What is the future of digital marketing? Where is it heading? I'm going to answer these very questions and shed light on what the face of digital marketing could look like.
#1 AI & Automation Going to Take over in a Big Way
If you think AI, AR and automation are just restricted to mobile tech, think again. The presence of these technological advances is going to be felt in a major way in the realm of digital marketing. The effect of automation is going to be felt deeply in paid searches, leading to programmatic advertising.
Programmatic advertising can be defined as an artificial intelligence-based paid media that purchases advertising space on the basis of data collected and then uses it to determine the kind of audience the ads should be targeted at. All of this is done automatically.
In my opinion, the presence of automation in digital marketing is not really surprising. If you look at statistics, they point to a future in which 86% of all the digital display ads by the year 2020 will show up on screen owing to automation. This is a positive change as automation in paid media is not only inexpensive but also more efficient and seamless.
That's not all though. AR or augmented reality is going to be a big trend in digital marketing as well as more and more brands resort to it to offer customers a hands-on experience with their products whilst at home.
Think Ikea. They make use of AR to help customers see what a piece of furniture will look like in their home without ever visiting the store. That's what it's going to be about in the times to come!
Also, let's give an honorable mention to chatbots. They are going to take over customer relations at the ground level as they get eerily accurate at copying human responses.
#2 Authentic Reviews from Influencers Will Help in Building Consumer Trust

You know that the days of brands advertising the benefits of their products to customers in the form of billboards are long gone.
These days, people do not trust brands' descriptions when it comes to products. Instead, for some strange reason, they place their faith in the opinions of strangers (read: influencers) who have used the concerned products.
Jumping to the future from the past, it's going to be all about generating the right buzz spontaneously.
Authenticity is key.
So if you want your brand to engage your target audience, you will have to get influencers on board who match your brand's values. Here's where things get interesting though.
You see finding the right influencer for your brand can be difficult. Otherwise, you'd never hear of a spat between an influencer and a brand. Luckily, automation will make it easier for you to find the right influencer.
Yes, influencer marketing (just like many other things) is going to be largely automated in the future. Artificial Intelligence will be capable of running influencer-brand affinity analysis so you can know if the influencer and your brand are a perfect match. The process would entail screening millions of images in a matter of seconds on the basis of programmed specifics.
Further, AI will also be able to carry out analysis of the posts shared by an influencer to figure out if they were well-received.
Another new trend that's going to stir up a storm in this regard is micro-influencer marketing. Micro-influencers have a very small but loyal following, which helps in eliminating the risk of fake followers.
#3 Voice Search Is Going to Be the Next Big Thing in Digital Marketing

Call it a guilty pleasure but I admit it, I use Alexa at home all the time! More often than not, I'm even compelled to use Google Assistant on my phone. The convenience of hands-free is pretty hard to beat!
Consumers are no different you see. Studies show that 72% of all the people who use devices like Alexa use it as a part of their everyday schedule.
That's not all. Voice-activated devices have come so far along that Google Assistant has managed to achieve 95% voice accuracy, which can definitely lead to an increase in the number of its users. Moreover, it's been predicted that by 2020, 50% of all searches will be voice-based.
The time is ripe to use voice search as a handy weapon in your SEO arsenal. Optimizing your site to include voice-based searches and a conversational tone will help you gain more traction.
#4 Video Marketing Will Enjoy Greater Audience Engagement

A mere look at the number of subscribers of famous YouTube influencers will give you an idea of just how crucial video marketing is going to be in the years to come. YouTube, after all, is the second most popular site in the world right now, just ahead of Facebook.
Even right now, video content consumption is rapidly increasing, with videos attracting a lot of traction.
With tools such as Instagram TV, Facebook live video and more at their disposal, brands, and businesses are now using videos as an effective marketing tool. Video marketing offers an engaging experience for the audience, which works in its favor.
YouTube ads are an effective way to grab your audience's attention as long as you keep them short and sweet. Thirty seconds is ideal.
The fact that videos are proving to be a powerful medium is highlighted by a research article in The Washington Post. The article predicts that by the year 2020, videos would make up 80% of the content available online.
Don't fret though. It's not too late for you to get in the video bandwagon. As they say, the time is now!
#5 Personalization Will Be the Key to Attract Customers

In terms of digital marketing, the future isn't simply bright but also highly personal. Personalization has been steadily on the rise since the very inception of the internet.
Instead of getting search results that didn't quite match your query, you now get results that are specific to what you are looking for.
If the future of digital marketing is to be predicted, you can expect it to cater to your specific tastes and preferences. Algorithms are going to get smarter and gain greater accuracy in understanding as well as predicting your personality and behavior.
This will work to the advantage of advertisers who will then be able to deliver highly personalized ads to specific members of the audience. In fact, 96% of marketers firmly believe that personalization is the key to improving customer relationships.
All in all, personalized content is going to take center-stage and be widely accessible.
#6 Social Media Will Take over in a Major Way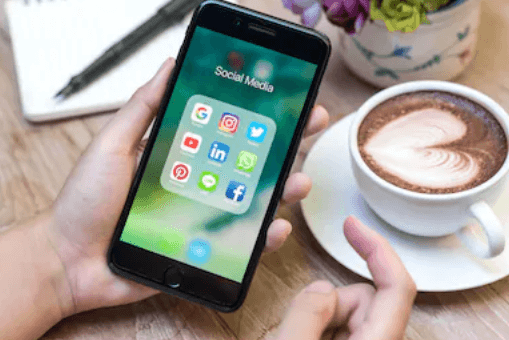 I wouldn't disagree with you if you say that social media is already all-pervasive, kind of like an omnipresent force in your lives. But this is just the beginning!
The presence of social media in both our personal and professional lives is bound to increase. It's already evident in a way. If you look at recruiters, they judge candidates on the basis of their social media profile to know if they are the perfect fit for the company concerned.
Time spent on social media has increased by leaps and bounds too, with Facebook clearly leading in terms of share time.
But how can social media benefit marketers in the future?
Well, apart from continuing to provide a viable platform to advertise products on, social media will also help marketers tap deeper into the psyche of consumers.
The greater understanding that a marketer gains from this can then be used to offer highly specific services, which better suit the needs of the targeted clientele.
Digital Marketing – The Road Ahead
The future of digital marketing, based on the trends and predictions, will be laced with AI and automation. Personalized, video-based micro-influencer marketing will witness an upsurge and change the way brands interact with customers. Voice search with a conversational speech that engages customers will hold sway. All I can say in the end is that exciting times are ahead!