Online platforms host unfathomable potential for massive benefits for not only prominent but also small startups. Therefore having the best marketing strategy goes a long way in helping the business tap into vast markets locally and globally. The icing on the cake is that the capital used to market a business online is often a drop in the ocean compared to the possible returns.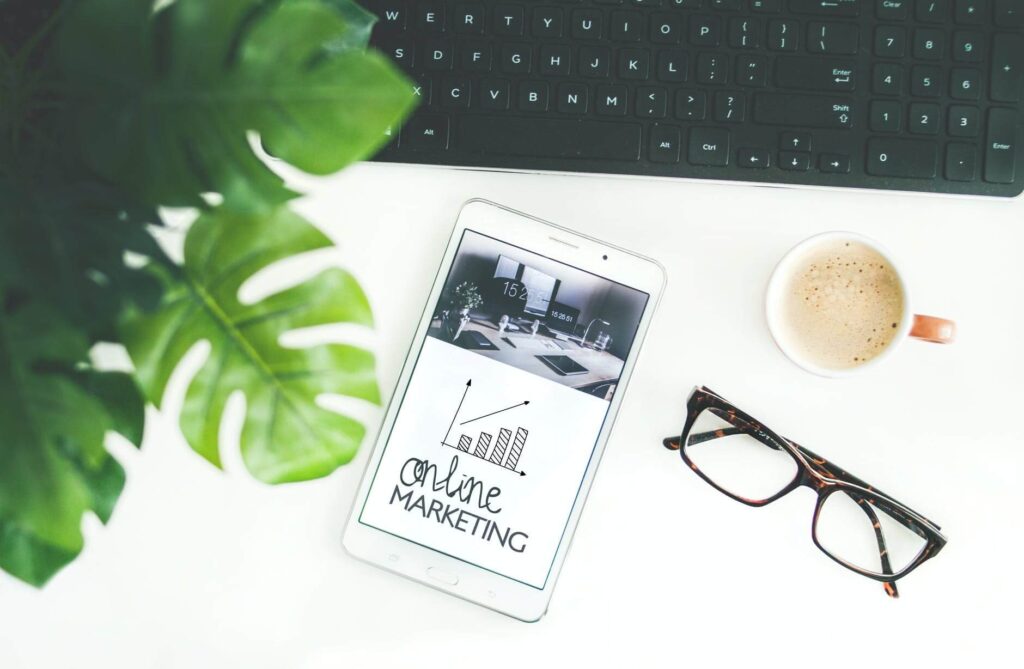 To help you join the bandwagon, here are a couple of tips to get you started.
#1. Invest in a good website
They say first impressions do not come twice, and with an online business, it's no different. The user interface of your website could break or make your business as it will highly impact your customers' judgment. The end goal is to get them to interact with your website and have an easy and fun experience that eventually leads them to purchase your products or services. With this in mind, the sure way to achieve it is by investing in quality web development. It may not come cheap, but it is definitely worth it.
A professional web developer's goal is to make a website that meets your brand's necessary objectives while optimizing the business and giving even better alternatives. The end result should be a practical and functional website that helps you bridge the gap between you and your customers.
Aside from considering visual aspects such as graphics, font and perfect balance of colour, a successful web development process should yield security, technical support and maintenance and facilitate after-sale services for your customers.
#2. Create an Interactive blog
Blogs, unlike websites, are more interactive and dynamic as they need to be updated regularly. A blog may be part of your website; however, it requires more attention. It gives you a chance to communicate with your audience from a personal point of view as you can publish articles as many times as you would like.
Try out the following tips to make your blog more interactive;
Add Quizzes 

– Human beings are generally curious beings and often want to test their knowledge without judgment. A quiz will encourage your readers to stick around for longer and build your fan base as they might want to measure their intellectual ability with friends and family. This is good for your business as long as it remains absolutely relevant to your brand.

Embed short videos

 – Most people have a very short attention span and may not make it to the end of your article. A video is a smart way to catch the reader's attention while communicating to them within a short time.

Use slideshows 

– basically, with a blog, you are constantly making presentations to make them interested in what you have to offer. What better way to do this than with a presentation slideshow. You can easily compress information into presentation slides and add visual elements such as gifs, interactive charts, and infographics to keep your consumers interested.
#3. Effective Search Engine Optimization
In the digital space, the number of clicks matters most. Once you have the website, it is essential to push it into the world by making it visible and easily accessible via search engines such as Google. This technique elevates your website to a higher rank in search results related to your business.
Search engine optimization creates a level ground for a battle between you and your competitors on who gets to the customers first. It is also a cost-effective criterion to continuously attract new customers.
The first step is to identify your target audience and their needs. This way, it is easy to tailor your content to fit the searcher's requirements using high-value keywords. Secondly, you need to familiarise yourself with your competitors to give you an idea of what you are up against. This step helps you identify gaps that you can take advantage of and eventually give you leverage over them. Finally, conduct thorough keyword research.
There are several keyword research tools, such as keywordFX, to help you through the entire process. A valuable keyword earns you high search volumes, low CPC (Cost-per-Click) and a chance to beat your competitors. Eventually, the clicks turn into leads, then sales and most importantly, revenue.
#4. Build a relationship with your customers via email marketing
Email marketing goes beyond spamming your customer's inbox with advertisement emails. Different customers have different needs, and therefore taking the time to evaluate your email lists is vital in developing a more personalized approach.
However, it starts by collecting email lists which is not as easy as it seems. Most times, you may need to give away something that the customer finds valuable to obtain their email address. The following tactics can help you find and collect emails for your campaign;
Creating ebooks, white articles or research articles that contain helpful content.

Linking Facebook Ads to a landing page that requires the customers' emails

Create custom email Opt-ins and lead magnets

Organize free webinars to spark interest in customers and collect their emails.

Use Email finder tools

Share links on social media using attractive visuals and quality content.
#5. Use Social Media Platforms.
There are so many social media platforms available at your disposal. Social media sites such as Instagram, TikTok and YouTube are available at your disposal to help you connect with your customers directly. With features such as hashtags, likes, shares and reposts, your customers can support your business and chat with you publicly and privately.
The first thing to consider is to choose the right platform for your business. This will be determined by your target audience to know where you can reach them faster and the best pick for your products. For instance, a cosmetics line may prioritize an Instagram account over a YouTube channel as it is easier to make posts and share short videos. It is wise to use the following guidelines to create quality content;
Create useful content 

– provide entertaining content related to your brand, tips and anything of value to your customers.

Organize posts using a calendar

 – this will help you schedule your post and create time to create quality content. Content calendars also help you monitor your progress.

Improve your interactivity

 – you can encourage engagement by asking questions and commenting on your user's pages and help you address problems such as unsatisfied customers as soon as possible.

 

Balance your content

 – As much as you may want to sell your brand, over-promoting could actually do more harm than good. One clever trick is to post a single promotional post for every seven posts as you keep the other six content-based.
#6. Collaborate with famous brands and bloggers in the Industry.
Teamwork makes the dream work. Working with other influential bloggers in your niche is more advantageous to you than it is to them. Such collaborations earn you exposure and help you learn more on ways to penetrate the Industry.
Most of the time, you will need to reach out to a couple of them before you finally land on one willing to support. An easier way to reach a popular blogger is by requesting them to feature as a guest in your blog. Contrary to fully collaborating with them, this tactic allows you to learn from different people and keep your readers curious about your content.
Alternatively, you could contribute to forums related to your niche by chatting with others, making suggestions, answering questions and adding a link to your signature to direct people
#7. Offer free products and services
Giveaways are a great way to give handouts to your customers. You can use such promotions to attract more customers by encouraging them to interact on your blogs and social media pages. You could also hold contests to keep it exciting and build your customer base at the same time.
Offering free products and services gives you a chance to give your customers a taste of what you have to offer. This also instils loyalty in your winners, which most likely earns you more clients through referrals. While at it, make sure to prioritize the security of your customers' personal details.
#8. Use Business Listing sites
Even as you aspire to build a more comprehensive network, it is imperative to secure a local market. Business listing sites such as Google Local and Yahoo Local are an excellent place to start, especially if you are offering geographically specific services. It helps you reach nearby customers and verify your business details. In addition to this, the listings sites come with additional features that help you generate additional information for your customers.
For example, Google Local avails your business on Google Maps and also offers directions to the store. This not only authenticates your business but also improves its accessibility.
The traditional marketing strategies continue to get facelifts through the unlimited options in digital marketing. You no longer have to invest in extravagant marketing firms, as everyone and anyone has the chance to be innovative and use the numerous platforms at their disposal. With these tips, you can significantly boost your business and push it towards its full potential.