Do you want to get massive ROI through your Facebook ads? Yes! If you're running ads over and over again and not getting the expected results, you want. But sometimes you don't have thoughts you might have forgotten something, but what? It's the audience who already engaged with your ads, purchased from you, or abandoned the cart. Let's get them back in the game to drive massive conversion with effective Facebook remarketing hacks this time.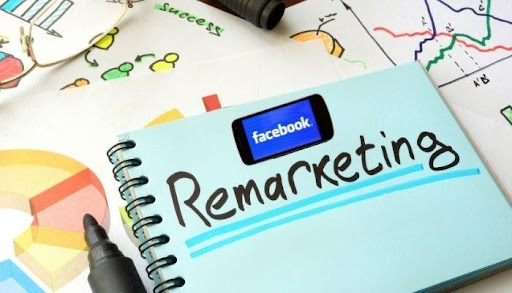 People spend more time on social media than anywhere else. Yes! According to a survey done in 2019, people spend around 145 minutes on social media on average. And, after the pandemic hit, the time spent is increasing faster than ever before. 
Students are studying online, and local businesses are embracing online platforms; everything is getting digitised. Therefore, as competition is surging, so is the necessity of digital marketing skills. It doesn't matter in which city of India you live. 
You can boost your business ROI, make headway in your career and laugh all the way to the bank by learning digital marketing courses from the best institute in your city. For instance, if you belong to a well-developed city like Jaipur, you can inspect the best institute for digital marketing training in Jaipur. You can also learn about Facebook remarketing and various other domains related to digital marketing in depth.
I hope I have guided you in the right direction to learn the rapidly demanding digital marketing skills. 
Now! It's time to get back to learn Facebook remarketing best practices that drive massive results.
But, before we dive into that, let me give you an insight into what Facebook remarketing is and how it works.
What Is Facebook Remarketing?
Facebook remarketing helps to retarget the users who interacted with your website in the past. Using the data stored by Facebook pixel code in your website targeting based on the user's behaviour becomes easy and effective.
Now, you probably are wondering why you should do remarketing when you just can run a normal campaign to attract new consumers.
Benefits Of Facebook Remarketing
Remarketing ads are neglected by most marketers. Chances are they are unaware of the following benefits.
Drives High Conversion: People who know a little about you are less likely to get converted than the folks who are already aware of and have interacted with your brand's product & services.
Low Cost Per Acquisition: High converting rate on Facebook ads dials down the CPA.
Show Your Ads To Highly Potential Prospects: Facebook remarketing allows you to target the audience who have already purchased from you or had shown interest in your products & services.
Now you know what Facebook remarketing is and its benefits. It's time to dive into the effective hacks of Facebook remarketing to accelerate your sales game.
Facebook Remarketing Hacks: Step By Step Explanation 
Remarketing hacks are all about doing the right thing at the right time utilizing the data you already have. This is what makes it super effective and encourages your site visitors to buy from you. So, let's get ready to learn how to retarget on Facebook In 2021 Effectively.
1. Install The Facebook Pixel Correctly 
You know, how does Facebook remarketing work? Remarketing is all about the treasury data of users who visit your website, interact with your ads, buy stuff, and leave the cart without making a purchase.
It's obvious that the data is the most important thing to retarget your audience back. 
So, first of all, you need to make sure you install Facebook pixel on your website correctly. 
Follow the steps to do it right.
Go to the Facebook ads event manager

Copy the pixel code.

Go to the HTML header code on your website.

Paste the Facebook pixel code at the bottom of the header.

Install the Facebook pixel helper chrome extension. ( to ensure if the Facebook pixel is working or not)

Add it to your chrome extension.

Open your website and click on the Facebook pixel code extension to ensure if the Facebook pixel code is working or not.
2. Show Your Ads At Right Time
Timing plays the most important role in advertising. No matter how good your remarketing strategy is but if you fail to show ads to your users when they are most likely to get interacted with. It makes no sense.
First of all, you need to do the first thing right that is figure out the best timing to schedule your ads. 
Ponder on who your audience is, what country do they live in, and what's the best possible time they use Facebook.
Once you figure this out, all you need to do is to schedule your ads within a specific time limit. So, the ads show the most potential prospects.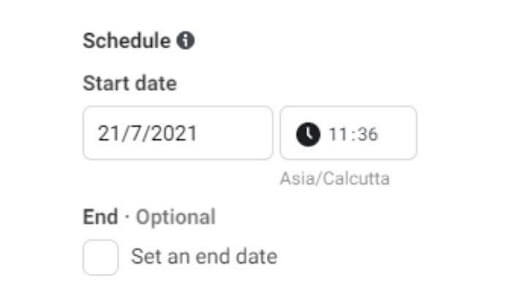 3. Target Custom Audience
Custom audience refers to the audience who has already interacted with your website and ads before. Facebook gives lots of options for targeting the audience you want, such as.
Customer File: If you already have the data of customers who have already bought from your website. You can make use of it.
Website Traffic: This feature allows you to retarget the audience who visits your website already.
App Activity: You can link your apps to this feature and target the audience according to their activity on the app.
Engagement On Facebook: Audiences you have shown interest in your product & services through like, comment and share are easy to get converted.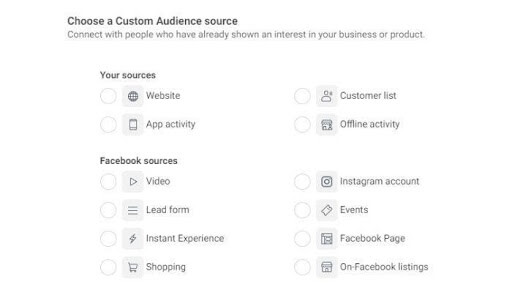 4. Use Look-Alike Audience 
Facebook has incredibly enormous user data based on their interests, profession, and the post they interact with. Yes! Facebook knows it all. 
After creating your custom audience, you can use an amazing feature on Facebook ads called lookalike audience that helps to show your ads to a similar audience you want to retarget.
How great is it? You're not only going to target the visitor of your website only, but also the users with similar interests would get interacted with your ads and are likely to be your customers.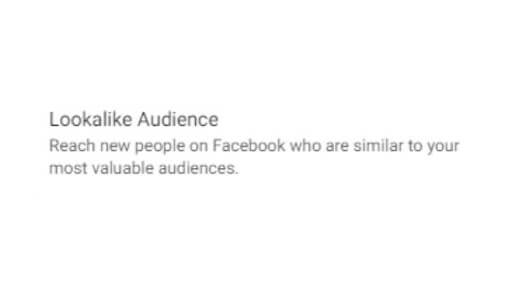 5. Remind Audience What They Forgot 
In Facebook retargeting strategy, most marketers prefer to not showing directly they are retargeting the customers.
But, I think. Telling people directly and reminding them what they have abandoned and forgotten to buy they liked.
For instance:  
Hey, You seem to forget items in your cart
Special deals on your favourite products.
Free gift vouchers for you etc.
6. Exclude Custom Audience 
When you set up a Facebook remarketing campaign, you have the option to create your custom audience. 
It can be visitors on your website, people integrated with products, and customers who make the purchase.
You can exclude the particular custom audience you don't want to target. For instance, if you're retargeting your website visitors, but no one wants to target the people who have already made a purchase. You can simply exclude them from the campaign. This is one of the best Facebook remarketing hacks you can use to converting a specific group of audience.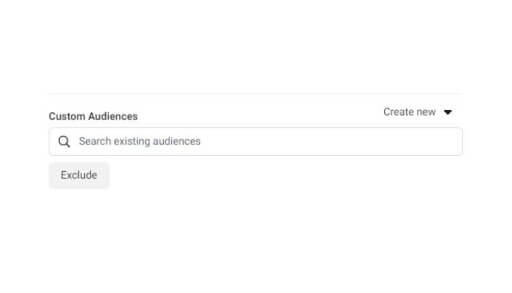 7. Show Ads Of What The Audiences Loved
Visitors to your website are having different interests and behaviour. For example, if you have an e-commerce website and you can use different product category pages like men's shirts, men's t-shirt, women's jeans, or kids for remarketing.
You can target an audience based on the visitors who check out your specific product pages and show them only the products they were searching through with exciting offers.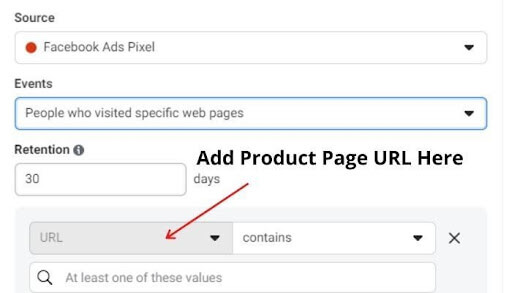 8. Utilize Scarcity In Facebook Copy
Even though you're targeting the most potential users, the ad copy they come across fails to trigger the scarcity and urgency they are going to leave left-handed.
It can even dial down their interest in your brand. Make sure your ad copy brings out the immense requirement of the product they can't go without having.
9. Create Urgency In Facebook Copy
The feeling of scarcity helps to increase the desire to have the product and services. But a human's analytical mind is great at dozing things off until it's urgent and near to the time out.
You are targeting the customers according to their interests, behaviour, and previous purchase. So, figure out an irresistible offer to present to them that can't be denied.
And, don't forget to make the offer for a limited period of time to prioritize purchasing the product as soon as they can.
10. Make Your Call To Action Powerful
Since you are remarketing to the customers who are already familiar with your brand, you are authorized to directly instruct them to buy.
Yes! Call to action like learn more, discover, know more is not going to help you in here. 
You should use a call to action that affirmed says prospect to make a purchase such as: Get Now, Shop Now, I want it, etc.
11. Use Automatic Placement Option
Facebook ads manager gives you an option to place your ads on different places like Facebook & Instagram feed, stories, Facebook messenger, and sidebar.
All the placements work differently, and we never know which one is best for the remarketing ads. So let Facebook decide and place your ads with the help of the gigantic data resource it has by simply clicking on automatic placement.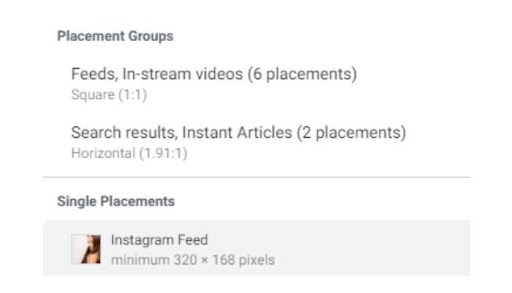 Conclusion: 
You have just learned the most effective Facebook remarketing hacks for your next campaign. These hacks and strategies are proven to drive astonishing results. Don't forget to practise these strategies in your next remarketing ad to make it a huge success.