So, you have sorted the right keywords, created a good site structure, produced unique content, and have set up Google Analytics. Are you missing out on any on-page SEO fundamentals? 
Well, SEO is competitive, and each optimization parameter brings about a difference. 
That said, here is the On-page SEO Checklist that you need in 2021. 
So, start ticking off this checklist today and lead with a profound search engine presence. 
Here we go!
1. Plan the Right URL Structure and Keyword
A proper URL structure helps you bank better SEO rankings, high CTR, and valuable trust. 
Moreover, you must add your focus keyword to your URL. 
For instance, 
If you have a webpage to promote "PPC advertising services," this focus keyword must find a place in the URL.
This URL displays the domain name, the main service category, and the landing page. Thus, helping crawlers and the users comprehend the site structure and hierarchy. 
The above URL also looks tidy and organized, thus earning trust and high CTR. 
Further, several surveys prove that shorter URLs perform better in the SERPs.
2. Use Your Focus Keywords At Least Once in the Introduction
Akin to the users, crawlers first read your page introduction before they skim the entire page.  
This practice is to understand the context of your page. 
And so, you must include your focus keyword at least once in the first 100-150 words of your page. 
Your page introduction holds a higher weightage for your SEO performance. And it must include your page focus keyword along with explaining the page's context. 
3. Employ Header Tags (H1, H2, H3) and Add Keywords to Them 
Do not shy away from using header tags on your page. And it doesn't take special efforts. 
To improve readability, you must break down your page content into H1, H2, H3, H4… tags. 
Moreover, you must include your page keywords in your header tags. While you use your focus keyword in the H1 or H2 tags, you can include secondary keywords in sub-headers. 
This practice will help your page rank for these keywords. Though it wouldn't significantly accelerate your page to the top of SERPs, every effort counts in SEO. 
4. Optimize the Page Title Tag for SEO
Your title tag forms your SEO title, and it must help crawlers understand the purpose of your page. 
The SEO title also forms your preview snippet in the SERPs. And therefore, you must front-load your SEO title with the primary keyword of your page. 
For example,
If you create a blog to discuss 'several ways to reduce cart abandonment for e-commerce.' And your focus keyword is "reduce cart abandonment rate."
A good title tag would be: 
"Reduce Cart Abandonment Rate: 10 Tips to Follow"
It is a recommended SEO practice and has a considerable impact on your SEO performance. 
Further, you must put good thought into creating your SEO title. A well-drafted and catchy title tag helps increase the CTR of the page preview snippet. 
5. Add Rich Context to Your Content with Long-tail and LSI Keywords
While search engines rank results based on the intent of a query, it is crucial to add context to your content. 
You can do this by adding long-tail and LSI keywords relevant to your main keywords. 
These keywords help you rank for specific intent-based queries. 
You can find long-tail and LSI keywords by using:
Google Autocomplete feature

Google's "People Also Ask" section

Google's "Related Searches" section 

LSI keyword sorting tools like LSIGraph, KeywordTool.io, etc. 
6. Integrate Google Search Console and Analytics
While you set up your on-page SEO, you need to integrate the SEO tools from Google. 
The Google Search Console and Google Analytics are two crucial free tools. 
By integrating these tools, you can track your SEO performance and inform your SEO strategy. 
Google Search Console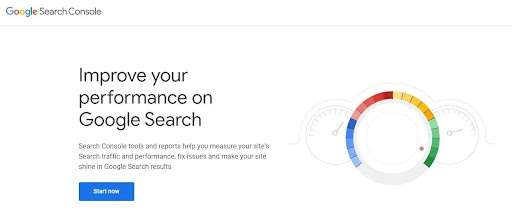 Crucial SEO features of Google Search Console: 
Submit the sitemap 

Check the top-performing keywords for your site

Fix crawl errors on your site

Check the aptness of URL structure on your site

Receive penalty information and other messages from Google

Much more
Google Analytics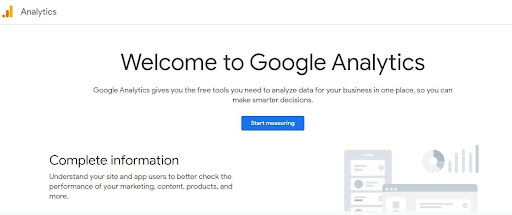 Crucial SEO features of Google Analytics:
Check the traffic, conversions, and user metrics on your site

Check your top-performing pages

Take a look at your site's link profile and referring domains

Detailed analytics about the source, medium, and location of traffic

Much More
7. Optimize Your Website Design for Mobile-first Indexing
Let's face it, 53% of the total traffic on a website comes from mobile devices (excluding tablets). 
Moreover, the internet penetration via mobile devices has already outperformed the web. 
All these factors have added to the prioritization of mobile-compatible web design. 
Today, Google abides by mobile-first indexing. And it considers mobile compatibility a crucial ranking factor for websites.
With that said, it makes sense to employ a mobile-first design. Here you design for the mobile screen first and then add the desktop version. 
Google brings you a Mobile-friendly Test tool to check if your page is mobile-friendly or not. 
8. Create Crisp and Catchy Meta Tags
Meta Tags are HTML tags that form the preview snippet of the page in the SERPs. 
The Meta Tags also inform the users and crawlers, and users about a page's content and theme. 
The Meta Title has a considerable SEO impact and must contain the main keyword of the page. 
Meanwhile, the Meta Description describes the context of a webpage. 
The ideal Meta title length must not exceed 55 characters. And you must keep the length of the description limited to 160 characters. 
Catchy and informative Meta Tags help you capture good CTR from your listings. 
9. Set up XML Sitemap and Robots.txt
How do you inform the crawlers about your website pages, content, and media elements? 
Simple, by setting up an XML sitemap. 
You need to prepare the XML sitemap of your site and submit it via Google Search Console. A sitemap also informs crawlers about the new pages or content on your site. 
Except for a sitemap, you also need to add a Robots.txt file. It will help you instruct the search engines about the pages to index and the no-index pages. 
10. Integrate an SEO Plugin with Your WordPress Site 
Yoast SEO and AIO (All in One) SEO plugins are two popular plugins for WordPress. Both these plugins offer a diverse set of features to help you with SEO implementation. 
You can use these plugins to:
Optimize your pages with SEO instructions

Optimize the content while uploading a blog

Rate the SEO ratings of your site pages

Inform about the readability of your site content

Technical SEO implementation 

Much more
For all the good reasons, you must install one of these plugins on your WordPress site. 
11. Follow the Crucial Image Optimization Practices
The better is your site's user experience higher your conversions are. And images are important to improve the readability and user experience of your site. 
A majority of SEO experts recommend you using abounding images in your content. And these images must be relevant to your content. 
However, you must ensure that you optimize all the images on your site. Image optimization also reduces page load time, grows positive user metrics, and increases conversions. 
Further, do not forget to add descriptive Alt Text to all the images on your site. 
These Alt Texts must describe your image and must contain the relevant keywords. 
The use of Alt Text:
It helps your image rank for the keywords in the Alt Text in the Google Image Search section. 

Users can read the Alt Text to understand an image. It proves beneficial when the image fails to load properly or the user has impaired vision. 
12. Establish a Profitable Internal Linking Structure
Your internal linking structure defines your site architecture. It allows crawlers and users to navigate across the various pages on your website. 
This practice helps index all your site pages and also share the link authority among these pages. 
A good practice is to add 3-5 internal links to every new content page. And also, link back to this new content page via the relevant pages on your site. It enables crawlers to find and index your new pages faster. 
Moreover, it is advisable to use keyword-based anchor text for internal linking. This gives users and bots a hint of the topic to which the link points. 
13. Link-out to High Authority Sites
A majority of top-performing articles on Google employ external linking. These articles use at least 4-5 external links that link out to high-authority sites. 
Having said that, you must also link out to high-authority and relevant sites. 
This practice tells search engines that your article is well-referenced from trusted sources. And therefore, search engines consider your article as an authentic and reliable resource. 
14. Keep E-A-T Factor and Trends in Mind
When you plan your site content, you need to learn your target users' interests and search trends. 
Your content must be in line with the E-A-T factor. This stands for: 
Expertise:

 The content must come from an expert in the niche. And it must contain valuable insights for your target audience. 

Authoritativeness:

 Your content must be backed by authoritative sources. It must be unique and exude reliability. Google ranks content based on its aptness and authority. 

Trustworthiness:

 Google must feel that your site content is trustworthy and is not biased or deceiving. 
15. Fix Crawl Errors on Your Site (If Any)
A "Crawl Error" obstructs the search engines from crawling or viewing a webpage.
You can use Search Console's "Coverage" report to check the Crawl Errors on your site. 
These errors are owing to several factors like: 
You have used the Robots.txt file to block the page from indexing

There are broken links or 404 Not Found pages

Server errors due to which Google is not able to establish a connection with the site server
If Google fails to crawl your important pages, your site won't rank in the SERPs. And so, you must fix your Crawl Errors at the earliest.  
16. Capitalize on Sharable and Linkable Content
Your on-page content must attract traffic and conversions to your site. The more it appeals to your target audience, the better it performs on Google. 
A majority of top-ranking articles on Google share an expert and in-depth knowledge about the niche. 
With that said, you must produce comprehensive and high-quality articles. These articles perform better in SERPs and attract more backlinks. 
If you are willing to generate some traction with your content, employ 'The Skyscraper Technique.'
In this technique: 
Your search for the highly-shared and top-performing articles in your industry. 

And then, you produce a better article on the same topic to outperform the performing article. 

Now it is time to promote your article. 
17. Recalibrate and Optimize Website Performance
Your website performance affects your user experience, bounce rate, and conversions. Moreover, it has an indirect influence on your SEO performance. 
A slow-loading website generally off-puts its visitors. It has a high bounce rate and low engagement. These parameters do not abide by Google's ranking considerations. 
Therefore, you can use PageSpeed Insights to check your website performance. 
It also reflects a list of improvements to help you reduce your page loading time. 
18. Implement Schema Markup for SEO
Schema markup or structured data markup forms the rich snippets displayed in the SERPs. You add these informational elements to the HTML source code of a page. 
These elements help search engines comprehend your site better. And the rich snippets, along with your listings, help you gain a high click-through rate. 
The common type of rich snippets include: 
Reviews snippet

Event

Q&A, FAQs

Recipe

Breadcrumb

Carousel

Sitelinks Search Box

Job Posting 
You can employ Google's Structured Data Testing Tool to manage schema with ease. 
19. Find and Fix the Broken Links Dwelling on Your Site
Broken links indicate the URLs or links that are incorrect or no longer exist. These links can be pages that once existed, but you had deleted or renamed them. 
When users click on these links or URLs on your domain, they land on a 404 Page. 
Broken links affect the indexing and SEO of your site. They are one of the main reasons for Crawl Errors. 
You must check the list of broken links on your website and fix them at the earliest. You can fix these links by redirecting them to the replaced pages.
20. Maximize the Readability on Your Site
The user experience on your site brings a significant difference to your SEO performance. 
Google says, "You should optimize your site to serve your users' needs. One of those users is a search engine, which helps other users discover your content."
Your content readability forms an important aspect of the user experience on your site. 
You must break your content into smaller, readable chunks and use header tags smartly. 
This practice helps users skim your content easily and improves the user metrics. 
The use of descriptive sub-headers also allows users to resolve their queries faster. 
All these factors translate into a better user experience and higher conversions on your site.
21. Add Canonical Tags to Avoid Content Duplication Issues
Google praises unique content, and it reprimands duplication. With that said, you can only chance a bet on unique and original content. 
However, you might need to repeat some specific content sections on your site on different pages. 
And Google is likely to be confused on which section is the original one. It can even affect your SEO performance. 
To avoid any such concerns, you can always use canonical tags on the re-used section. And these canonical tags will point to the original section. 
This practice tells the crawlers about the original section, and the re-used sections aren't indexed. 
Therefore, the right use of canonical tags saves you from penalties due to content duplication. 
22. Integrate Breadcrumbs to Your Site 
Large websites prefer to add breadcrumb navigation to the pages. 
This navigation displays a page's position and the links of all the pages lying above it in the hierarchy.
A look at the breadcrumb navigation lets users learn about their location on the site. 
The breadcrumb also informs crawlers about the hierarchy and navigation of the site.  
You can also replace the URL of a page in the preview snippet with the breadcrumb trail. 
This practice tells users about the hierarchy and position of that page in the website. 
Check this example of breadcrumb navigation used as a rich snippet: