Did you know digital marketing can impact your business positively if you use it the right way.
In this article you will learn everything about digital marketing and its amazing trends for 2021 and its applications.
The worldwide COVID-19 pandemic has led over 97,966 businesses to shut down permanently. It has also completely turned over the way that the existing businesses operate. Numerous products and services have moved online, and numerous employees work remotely or in a hybrid setting for the past year.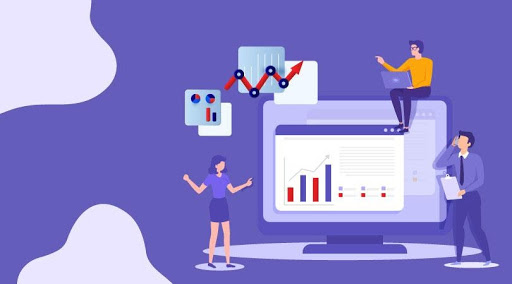 A vast majority of Chief Marketing Officers have noticed that customers have become more open-minded to new digital offerings and experiences. Many of them also have observed that customers resort to performing digital research before making purchases, and they are reluctant to pay the full price for items and services. They also report seeing more posts and reviews about brands online. 
The varied customer responses during these times have helped experts derive insights into the digital marketing trends of 2021.
In this write-up, we will look into the four key digital marketing trends for 2021 for your business to engage and retain existing customers, gain new customers, and make more sales. 
Four Key of Digital Marketing Trends 
#1. Artificial Intelligence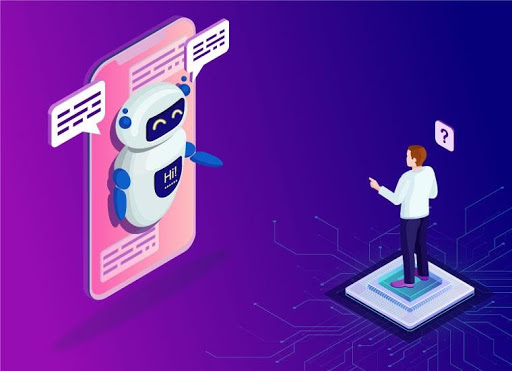 What is Artificial Intelligence?
AI is the ability of a machine or computer to resemble the capabilities of the human mind. It can include recognizing objects, learning from experience and examples, comprehending and responding to language, solving problems, making decisions, etc. 
Why AI impact digital marketing?
In recent years, you definitely might have realized that artificial intelligence (AI) has taken over many manual tasks. You can find it in basic communication, e-commerce transactions, product recommendations, content creation, customer behaviour, and search pattern evaluation, and email personalization. It certainly is going to be the centre of global businesses and industry shortly. 
Businesses are using AI to improve their digital marketing in two ways.
The first is on the backend for developing customer profiles, forecasting product demands, etc. The second is on the customer-facing end for enhancing customer experience to reinforce the brand and generate more revenue.
75% of firms using AI and machine learning (ML) state that it improves customer satisfaction by over 10%.
How to use AI for your digital marketing?
Here are a few ways in which you can employ AI to enhance customer satisfaction-
Chatbots:

A

chatbot

is software that uses AI to carry on chat with a human user. These can conduct either textual or auditory responses. You often find the latter as chat windows at websites. These act as a business' virtual representatives round the clock and respond to queries made by visitors. A software like NotifyVisitors Bot Builder can help you build your professional chatbot. 

Content creation:

Content is always the king, and there is always a need for enormous amounts of it for your

content marketing

. AI can help you create some quality content as if a real human being wrote it. A platform like Persado, Quill, Wordsmith, etc. can serve as useful resources in this regard. 

Analyzing consumer behaviour and search patterns

: You can also use AI for studying customer behaviour and search patterns from their interactions on social media platforms, websites, etc. This can be a valuable resource to understand what customers look for in your products and services. Some useful tools in this regard from Notify Visitors are those resources for attribution tracking, customer journey mapping, unified user mapping, and cohort analytics. 

Product recommendation

: You can use AI for showing more relevant content to visitors to better connect with them. For instance, Netflix's recommendation system accurately suggests TV shows and movies of your liking. You can benefit from this kind of AI usage by displaying blogs that interest each visitor so that they spend more time on them. 

Email Marketing:

You can use the power of AI to personalize your email marketing campaigns to suit user behaviours and preferences. And then, by using ML, you can analyze the preferred email headlines, email content, days of the week, times of the day, and frequency to send your emails so that your email recipients become your clients. 
#2. Predictive analytics and Augmented analytics
What is Predictive analytics?
In digital marketing, predictive analytics involves using data mining, predictive modelling, and ML for recognizing patterns and forecasting the future. 
What is Augmented analytics?
Augmented analytics involves the use of Natural Language Processing (NLP) and ML to automate data preparation and facilitate data sharing so that marketers can work smarter and faster on even huge datasets. Thus, augmented analytics is used to boost human intelligence. 
Why Predictive analytics?
Each day, 2.5 quintillions of data are made available. This makes predictive analysis all the more important for digital marketing today. 
Marketers use it for user segmentation, unified user profile generation, targeted content distribution, advanced lead scoring, understanding product fit, lifetime value prediction, churn rate prediction, cross-selling and up-selling readiness, and optimization of marketing campaigns so that they can lower customer churn and promote loyalty. 
Why Augmented analytics?
The importance of augmented analytics in digital marketing lies in the fact that it can be used to boost human intelligence. The insights that it provides into the big data that your business gathers will enable better and more personalized decision-making. And this, in turn, will increase productivity. 
How to use Predictive Analytics and Augmented analytics?
Here are a few ways in which you can use Predictive Analytics and Augmented analytics in your digital marketing. 
Lead scoring:

If the term lead scoring is something new to you, it is simply the ranking of leads based on the stage they are in the sales funnel. It scores each lead in terms of its readiness to buy. This enables your marketing and sales teams to collaborate in a meaningful manner. For, they can mutually agree upon the next move to handle a prospective lead. 

Cross-selling and up-selling

: One instance where predictive analytics can be used is cross-selling and up-selling. For instance, you can use the data available regarding your customer purchase behaviour to cross-sell, up-sell, or combine both to increase sales. Let's say that an e-commerce platform finds that 40% of customers who buy a particular mobile phone return after a few days to buy a specific mobile phone cover.  
It can start recommending the mobile phone cover to customers immediately after they purchase the mobile phone. This would not only speed up the process but also urge customers who would have otherwise neglected buying a mobile phone cover.
Geofencing:

Geofencing is the real-time targeting of users based on their location. The business can ascertain its target area. For instance, a restaurant can choose to target people within a radius of 1 km around it. When a user enters this area, the restaurant automatically sends a

push notification

or message about its existence or an offer. 

Radar, PlotProjects, ArcGIS Tracking Analyst, Here Location Services, AirDroid Business, Bleesk Proximity Platform, and Groundtruth Location SDK are some leading software that you can use for geo-fencing. 

Big data analytics:

Marketers use NLP technology to sieve through millions of casual mentions of a given subject in social media and find the most crucial ones and extract the topic's overall "feeling." This way, the raw data is presented attractively to be easily understood and used by the marketer.

Time-saving data analytics:

Yet another way of using augmented analytics is simplifying data so that humans are left with only a little to do. For instance, apps like Amazon Comprehend use NLP to find insights and interrelations in texts. It extracts events, brands, people, places, and key phrases from a text, comprehends the associated sentiment of the text, and automatically tags the topic. This saves a lot of time and effort for the human staff. 

Presenting raw data for real-time usage:

Augmented analytics has replaced the concept of waiting for the computer to do its work with working in real-time. Writers employ NLP to evaluate content as they keep writing. It helps them come up with well-written content by letting them know better word choices, ways to cut-short sentences, and make other improvements in it.
A tool named "Topic" helps in such real-time content optimization. It facilitates writing top-notch content for search by making recommendations on relevant sub-topics to cover, ideal word count, keywords, SEO, and more so that the final piece is something that the audience is ultimately looking for.
#3. More Interactive Content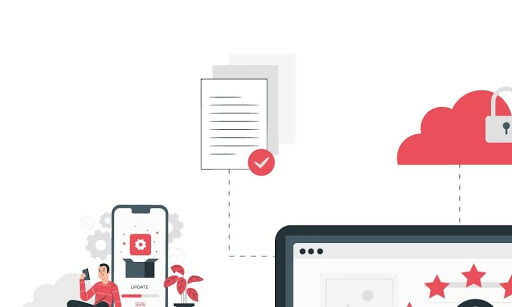 What is interactive content?
Interactive content is any type of content that encourages the audience to actively engage with it rather than passively read, watch or listen to it. It can include interactive infographics, calculators, quizzes, puzzles, interactive videos, assessments, surveys, product recommendations, contests, data visualizations, polls, games, and more. 
Why interactive content?
When your audience finds interactive elements on your social media page or website, and they start engaging with your brand. Through such content, you offer value to them and learn more about them from their interactions, which in turn can help you refine your offer-targeting and personas. Thus, interactive content serves as a cheap and effective way to increase your visibility and reach exponentially.
How to integrate interactive content into your digital marketing?
Here are a few ideas to put interactive content into your digital marketing efforts. 
Data Visualizations:
It is a fact that humans are visual creatures whose mind processes an image 60,000 times faster than text. You can take advantage of this by turning a hard-to-digest item like a lot of statistics into a visually attractive colourful report.
You can also use it to reveal trends, put information into context, empower the narrative, stimulate the reader's imagination, explain a process, and more. This can save a lot of time for the reader and get your message across easily. 
Take the example of the following visual that shows the complex process of the human embryo and fetal development in a simple manner.
Marketers can derive insights from this educational data visualization on simplifying hard-to-digest explanations. 
Diagnostic tools:
You can put up some kind of diagnostic tools related to your business. These can take the form of tools for evaluating a specific medical condition of the user, a student's level of understanding on a subject, a specific component of the user's website (like SEO), the condition of your PC, etc. People like to engage with such tools as they are easy to use, authoritative, instil trust in the outcomes.
Scorative is an online assessment tool for teachers. It allows educators to quiz, grade, and evaluate easily. You can select from quick questions for full quizzes, seeing who all have logged in, and instant feedback. 
Augmented reality:
Augmented reality (AR) is an interactive experience using layered graphics including sound, visuals, and other sensory stimuli in a real-world environment. The experience seamlessly interweaves with the physical world in such a way that it is viewed as an enticing aspect of the real-world environment. 
AR is used in digital marketing to let people try before they buy, show visual tours, augment branding materials (scanning branding materials like visiting cards with mobile cam to access certain features of your business), and more.
Sephora, a leading beauty brand, uses an AR tool call Sephora Virtual Assistant to let women try its products virtually. The AR has filters to show you how a specific makeup product will look on you. 
Calculators:
Placing calculators at your website can be a great way to generate leads, drive user engagement, and help build links from the press via digital Press Releases. These can be useful, entertaining, and fun and can give you an edge over your competitors. You just need to come up with a calculating tool that relates to your brand.
For instance, a brand dealing with baby products can benefit by installing a pregnancy due to date calculator, a realty business can have a mortgage calculator, an advertising firm can have an advertising ROI calculator, a brand running a sale can have a discount calculator, financial services can have a financial planning calculator, and a wellness-related brand can have a health or wellness calculator. 
#4. Social media marketing
What is social media marketing?
The marketing of a brand through social media platforms such as Facebook, LinkedIn, Twitter, Instagram, Snapchat, YouTube, etc. is known as social media marketing. It involves creating tailored content for each platform to encourage the audience to engage with and promote the brand. 
Why social media marketing?
The current statistics show that 3.96 billion people are using social media. This gives your brand immense exposure. Your mere presence in these would allow you to be discovered by your prospects. 
Additionally, the prevailing COVID-19 pandemic has made social media marketing more important than ever before. People are spending more time online researching products, brands, services, and more. 
Furthermore, with numerous businesses being forced to shut down during the pandemic, it has become more imperative for brands to retain existing customers. Social media marketing allows them to accomplish this without shelling out much money.
A good social media marketer can help you come up with a content plan, create regular posts, inspect and encourage customer responses, and bring about sales for just a few dollars.  
How to market via social media platforms?
Here are the key elements to market your brand through social media. 
Strategy:
The first step in social media marketing is developing a strategy. You need to think about your social media marketing goals, the social media platforms you want to focus on, and the type of content you want to share. Concerning goals, you need to decide whether to drive traffic and sales or generate brand awareness. 
After this, pick a few platforms where you think your target audience is available. Finally, decide upon the content- whether it should be entertaining or educational? Whether it should be videos, blogs, links, or images? You can determine this by developing the composite sketch of an important section of your audience (marketing persona) and judging what content will be preferred by them. 
Planning and publishing:
Instead of spontaneously creating and publishing content on social media, you need to take the time to plan the right content and the right frequency and timing of posting it. There are a variety of tools that can help you create, manage, and schedule social media posts; and track and monitor social media engagement.
Some of these include Biteable, Buffer, Buzzsumo, Missinglttr, MeetEdgar, Hootsuite, Mention, Sumo, IFTTT, and Zapier. By utilizing one or more of these, you can save time and reach your audiences at the right times. 
Monitoring engagement:
Over time, when your brand grows on social media, you will see people messaging you, tagging you in their posts, and commenting on your posts. There may be mentions of your brand in social media conversations. 
You can reach out to those who posted positive comments with an offer and provide support and solutions to those negative commenters to rectify the situation before it goes out of control. 
Using a tool is efficient in this regard. The tools mentioned earlier can help you in this regard. 
Analytics:
You need to know how your social media marketing efforts are faring. Details such as how many people were reached through social media, how many positive social mentions were made, how are people's sentiments towards your brand, how much time users take averagely to respond to your posts, etc., matter. 
Analytics tools like Buffer Analyze, Zoho Social, Social Report, Rival IQ, Sendible, Cyfe, Sociabakers, etc., can be useful in getting in-depth analytics of this sort. Some of these have cool features that let you predict the performance of campaigns using ML, engage with multiple social profiles across networks through a single dashboard, compare your profiles with that of your competitors, and more. 
Advertising:
Advertising over social media widens your reach beyond your followers. Social media advertising platforms have powerful filters that enable you to show your ads only to specific audiences based on their behaviors, interests, demographics, and more. 
Key Takeaways about Digital Marketing

The four

key

digital marketing trends

for 2021 discussed in this blog are Artificial Intelligence, Predictive Analytics and Augmented Analytics, Interactive Content, and

Social Media Marketing

.

AI is going to be the center of global businesses and industry soon. Businesses can use AI for their basic communication, e-commerce transactions, product recommendations, content creation, customer behavior, and search pattern evaluation, and email

personalization

.

With enormous amounts of big data being made available each day, brands would benefit by employing predictive analysis and augmented analytics. 

Brands can use predictive analytics for user segmentation, unified user profile generation, targeted content distribution, advanced lead scoring, understanding product fit, lifetime value prediction, churn rate prediction, cross-selling and up-selling readiness, and optimization of marketing campaigns. This can help lower customer churn and promote brand loyalty. 

By employing augmented analytics, brands can boost their human intelligence. The insights so derived will assist your brand in making better and more personalized decisions to increase productivity. 

Interactive content on your social media page or website encourages people to engage with your brand. These serve as cheap and effective ways to exponentially increase your visibility and reach.

You can engage your audience with apt interactive content like data visualizations, interactive infographics, augmented reality, calculators, diagnostic tools, product recommendations, interactive videos, assessments, quizzes, puzzles, games, surveys, contests, polls, etc. 

With 3.96 billion people using social media, brands need to establish their presence over social media. The prevailing COVID 19 pandemic makes this even more imperative as people spend more time over social media nowadays. 

The five key elements to market your brand through social media are strategy, planning and publishing, engagement monitoring, analytics, and advertising. While you need to invest manual efforts and human thinking into developing a strategy and advertising your brand, there are different tools available for simplifying the rest. 
Conclusion
If your brand seeks to keep abreast with the current trends in digital marketing, it should focus on these four vital niches- Artificial Intelligence, Predictive Analytics and Augmented Analytics, Interactive Content, and Social Media Marketing. It should be ready to embrace new tools, technologies, and strategies; and invest time and resources into these.