In fact, it doesn't matter what part of the planet you are on and what time it is, the content surrounds you everywhere. Think about it! You will encounter blog posts, articles, etc. every day on both social media and websites. Even if you consciously avoided them, you would probably still encounter them. This is no accident, as online media is now in its heyday.
But has this always been the case? Well, in fact, content marketing has come a very long way in recent years and is still going further. Last year, for example, more than 80% of marketers used content marketing. The needs of both digital devices and people are changing and evolving day by day. This is what contributes to the ongoing development of content marketing. That's why we're now showing you some of the top trends you'll definitely want to follow in 2022! They all help to enhance the user experience.
Customer-centric philosophy
Before talking about any trend, it is important to state that the content should be tailored to the customer. The tone, the writing style, is very important so that he is the centre of attention. To do this, you need to determine who your real target group is and what their needs are. Doing so will make it much easier for you to create an effective and targeted website. It also means a better user experience.
This will make your webpage much more personalized. And this is key, as you can make the prospective client feel cared for. This will make him trust you much more and have a positive opinion of you. In essence, the better a website visitor can identify with the content on a page, the better the user experience will be. And this is essential when getting a customer.
The new one – let's talk about the voice of the internet
What may be present as an absolutely new trend in 2022 is nothing but the internet voice. Okay, there have been podcasts before, but let's face it, they don't play a prominent role. Blog posts are much more popular, and in most cases, you may prefer to come across one. But are they enough for a better user experience? The real human voice, on the other hand, allows the customer to interact with you almost personally.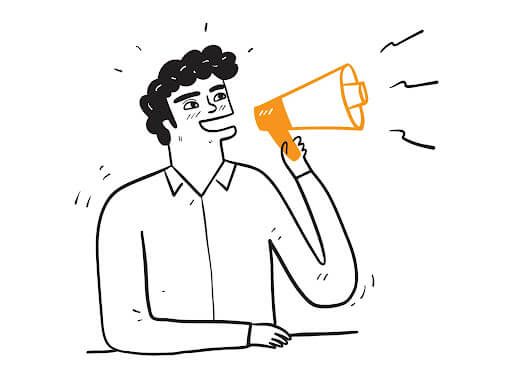 Source: Freepik.com
In fact, this is why it is beneficial to use. If you choose a confidential, pleasant voice to create the sound, you can better win over customers. In essence, the voice represents the company, so in many cases, it is judged by a prospective customer. Try to connect as directly as possible with your target audience through the audio content. If you can achieve this, you are guaranteed to increase the user experience.
Never miss the A/B test
Unfortunately, in most cases, the A/B test is only performed by marketers when an ad is placed. See what and how it would work better to reach more people cost-effectively. That's a good thing, of course, because that's everyone's goal. However, the test should also be used in content marketing. This is especially true for blog posts on the website. The better the content, the better the user experience.
Obviously, it's not that all entry needs to be tested, but it needs to be tested at intervals. Namely, because people's needs and expectations are constantly changing. With the help of the A/B test, you can map out whether a blog post is e.g. it is worth dividing into paragraphs. You can also see where link clicks and image views are effective. But of course, it also helps in the content structure to keep the ongoing interest and the visitor scroll through the post.
Something old, something new
It's as if Facebook has just exploded, then Instagram, and TikTok has been around the world for a long time. Yes, in essence, social media is in its heyday. The user experience on these platforms is always available. We can constantly come across something really new, innovative idea that brings with it further development and change in demand. So it is with TikTok. But why is it worth it for companies to use it if they haven't done so already?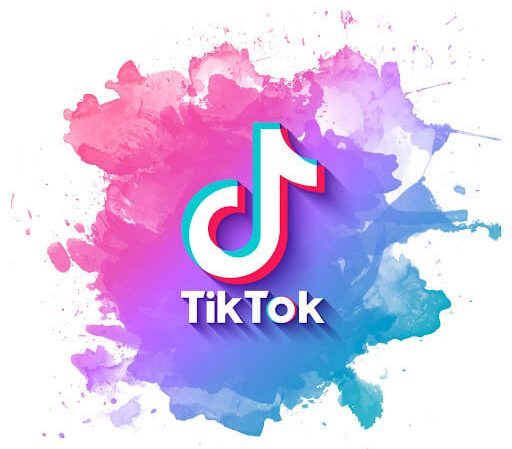 Source: Freepik.com
Maybe a lot of people are skeptical about it and don't want to give their name to a site like this. The truth, however, is that TikTok has 1 billion active users a month. And the users are very diverse, you can find almost any target group in this interface. And to make you really believe that the role of TikTok is becoming more and more important! According to statistics, between January 2018 and July 2020, TikTok's user base grew by 1157.76% globally.
It's always a good choice to be interactive
Interaction has become increasingly popular in recent times. More than half of the marketers already use this method, as it allows much more activity. This trend looks set to continue to grow this year and is becoming more prevalent not only in social media but also in blog posts. With this, you can increase the user experience also. Of course, for interactive marketing to work well, you also need to be creative enough to engage your audience.
The activity depends on how eye-catching you are. With a quiz or poll, you can easily encourage your target audience to respond. It is enough to throw in a topic that is socially prevalent and people will already be flooding it. This is e.g. you can also solve it in the form of a vote, maybe this is what you like best. You ask a relevant question, then answer it, and then show it what others have voted for. This typically works well on social issues.
Mobile-first strategy
Do you have a great website that works well on mobile? Then you can sit back because you have nothing to do with it anymore. However, if your site slips a bit on your phone, it's time to optimize it. And the same goes for the content. This is also important because it is estimated that by 2026, more than 7.5 billion people will be using smartphones. And we know, nowadays, people use their mobile phones for the first time to find something. However, a poorly optimized website can ruin the user experience.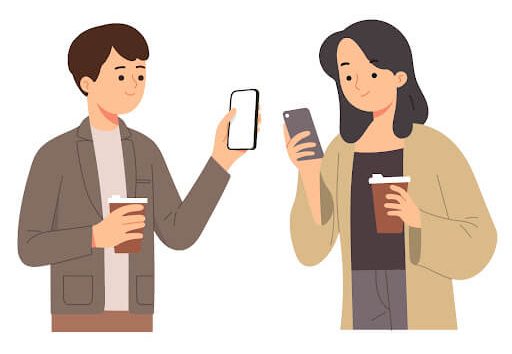 Source: Freepik.com
When e.g. If you create a blog post, it is important to see how it will appear on your mobile device. There, everything seems much longer. So chances are no one will spin your page. And since you can reach people almost by phone as soon as possible, you need to pay attention to that. If your website is not only super good but also optimized for mobile, the user experience is sure to start to grow.
Is it possible? The virtual reality
Virtual reality is what might explode as a really new trend. More and more companies are striving not only to have textual content but also to be able to deliver something plus to their customers. The spread of the trend is questionable for the time being, as it is extremely costly to implement. But for sure, you can gain a huge advantage over your competitors. Last but not least, it instantly turbocharges the user experience.
But what makes virtual reality so good? Exactly from what his name says. If you just want to buy something but can't imagine what it would be like, this will help you. Whether on a desktop, tablet, or phone, you can see what the reality would be like. Be it e.g. about a new rug you want to order online but you're afraid it won't fit in the room. In this case, however, you can see what it would look like virtual. This reduces uncertainty and increases the user experience. Can it still be worth investing in this?
Finally the storytelling and the video making
While it's a bit old-fashioned, it still seems to be a really proven tool for content marketing. People are open to stories, case studies, especially if they have written on a topic that affects them as well. So all you have to do is find out the main motivations and needs of your target audience. If you have it, you can easily create story-telling content for them that is sure to pique their interest.
You can even do all this in the form of a video. Telling the story in a video will make it much more personal and improve the user experience. But video alone remains popular. Because it's interactive, it's much easier to convey content, and by the way, you can convey feelings with it. Visitors will like this as it will make your website much more personal. So it is worth using video material not only for storytelling but also in general.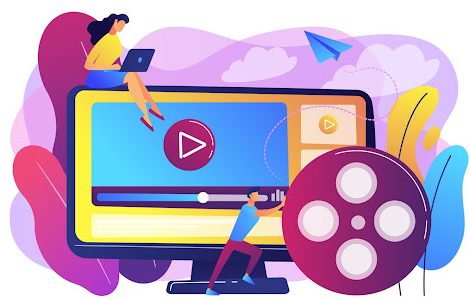 Source: Freepik.com
Summary
You have seen that content marketing is almost constantly evolving and trends are always changing. If you have a website, of course, you should keep an eye on the trends as well, because they are not bad at all. However, you should know that the effectiveness of your website will not depend on this. No matter how you always join the latest and most innovative trends, you are not sure that you will be a winner.
Before you just rely on trends, it's important to have a well-optimized website. This should work well not just on a desktop computer, but on any device. Also, know who your target audience is and what really interests them. If you have an excellent website based on these, you can feel free to apply the trends as well. But always strive to get the maximum user experience out of your website.