Read the latest SEO quick wins for your website to boost the website traffic in detail. Follow the step by step hacks to improve your website SEO.
The first quarter of 2020 has seen global panic and unrest due to the widespread of the noxious disease, Covid-19.
As the human race has witnessed pandemic of different kinds and magnitude before Covid-19, we can tell from the experience that when a pandemic hits on a global scale, it changes the way business and citizens function.
The global economy is already hit, people are living in miserable conditions, and businesses are shrinking. Most of the people are working from home, people on the frontlines like doctors, medical staff and police are trying to combat the deadly situation, so that they can flatten the curve of rising Covid-19 cases.
Due to its economic impact, businesses started putting themselves in risk management mode and began reducing costs. Production of different businesses has been lessened down, apart from those which are essentials like groceries, medicine shops, petrol pumps, hospitalities e.t.c.
But, the best part here is SEO in digital marketing wasn't hit as hard as other businesses. Instead businesses started investing even more into SEO.
Even when Covid-19 has a bad impact on search & shopping behavior, customer intent, and media consumption, many consumers choose to continue online shopping.
On one side PPC has to lower its budget, Google search ads lost 7% of all impressions between Jan,13th – March 9, 2020 and other marketing channels faced similar trouble during this timeframe.
And on the other hand, SEO has seen a trendy rise.
Going by PathInteractive's study which is done using Sistrix's U.S Visibility Index, several brands stated that they have seen a remarkable rise in organic traffic starting from 20% to a huge 300%.
People are now sticking online more than ever before. That says, if your SEO strategies are constructive and put in the right place at the right time, you could turn all your potential customers into conversions.
Today, we will discuss how to boost your business with strategies and tactics that fit your business and can generate long-term ROI compared to now.
9 SEO Quick Wins During Covid-19
#1 Keep your content updated, relevant and trendy
Start from getting your hand on the best content that you have rendered before and see what queries they are ranking for. Get all the data of the queries according to the page rank and start working on that.
If you see that your previous content needs to be altered even if you are ranking on the first page of Google, then do the necessary alteration so that you can move up a few spots.
Always remember the content you render should be trendy and updated.
You may have a line of content already written for future campaigning and promotions. The way you create content should have a sense of hope and comfort. According to a study done by Conductor, brands that prioritize delivering educational content turn out to be more trustworthy than other brands that don't take the same measure.
To catch attention and engage them for a while, your new content should stay highly relevant and educational during this time. If your content is relatable to your audience, you could easily drive traffic to your website instantly.
#2 Go Analytical to Check Demand
Before you put all your energy into making strategies that work and invest in those, make sure your product/service has a demand in the market right now. Use any SEO tool that could pull up all the important metrics related to your demand and your audience's shopping behavior.
People's needs may change during the pandemic but if you can predict the demand curve for your products or services, this can help you make a good business plan for the upcoming months.
An SEO analytical insight establishes people's interest in your product/service and whether their interest is going down or up so that you can plan your next moves and keep operating smoothly.
#3 Local SEO becomes more important than before
Due to the widespread of Covid-19, our government requested us to work from home for safety reasons and avoid traveling. At this moment people would start looking for nearby places to get any essential supplies or services.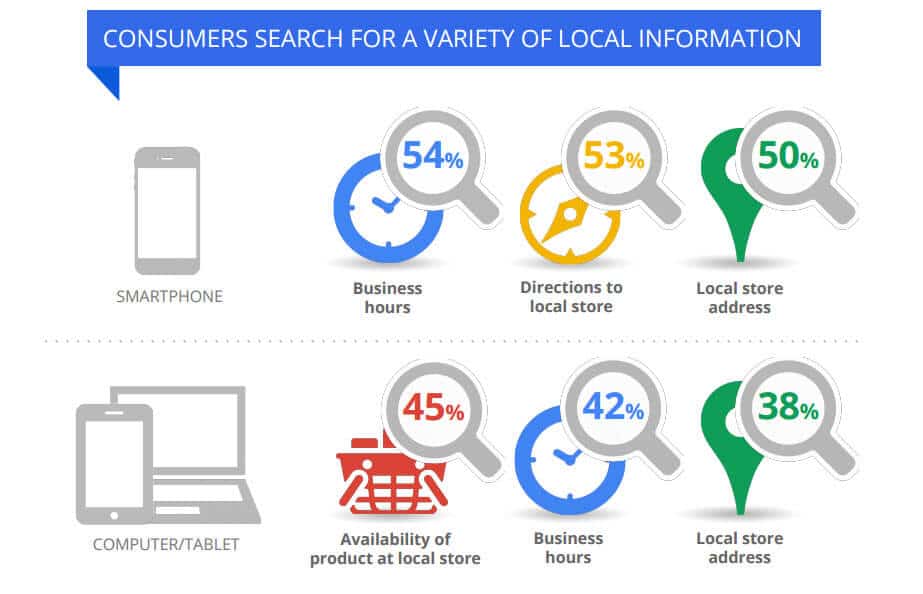 Grab the chance and reinforce your Local SEO. To optimize your website in such a way that the consumers in your geolocation can easily find and visit you in the hour of need.
You have to be precise while optimizing your website:
Optimize your Meta Data
Create individual pages for every product or service
Use Local Business, Product and Service Schema
Try to get your Google My Business Page
Put your business in Local Directories
Interact with the audience via reviews
Local SEO will help you run your business and also establish reliability in the consumers.
#4 Augment your Page Loading Speed
The world functions fast now. Those days are gone, when you had to wait for a page to open. People nowadays don't want to wait. Website speed plays one of the most crucial roles when it comes to SEO.
According to data from FortuneLords, more than 83 % of website users expect the loading time to be 3 seconds or less. And more than 40 % of the people are more likely to abandon a site that takes more than 3 seconds to load.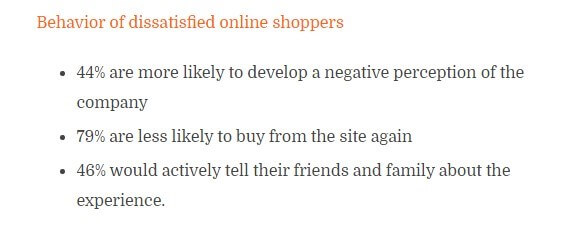 Slow page speed will negatively affect your user experience, page views, and conversions. And your audience is not only the users that hate slow loading websites, but Google also hates it too. Slow website speed affects website ranking on search engines and increases the bounce rate.
To increase your site speed :
Compress Website CSS and JS
Compress website images
Try using fast hosting platform
Enable browser caching
Use only essential plugins
Update our server PHP version
#5 Update your Website Sitemap & Robot.txt files
Your website sitemap plays a crucial role in displaying all your website URLs in a single file. In simpler terms a sitemap consists of links and URLs that direct back to your website pages, posts, and custom links. Optimizing your website sitemaps precisely help the search engines to crawl your web pages easily.
You can find your sitemap.xml file by visiting: www.yourwebsite.com/sitemap.xml
A robots.txt file aka robots exclusion protocol or standard helps the search engines to learn which parts of the websites to be crawled and which are not to be crawled. It is a text file that resides in the root directory of your website and instructs the search engines while crawling and indexing.
If you want to find your robots.txt file just go to: www.yourwebsite.com/robots.txt
#6 Keep your Online Presence Consistent
Keeping your brand presence online is mandatory to rule out the odds. Try to expand your online presence via Google reviews and social media campaigning. Increase your brand reach by heavy social media promotions and by keeping your audience updated about your website.
Here is how you maintain your online presence :
Update Your Structured Data – This helps the search engine to know what your content is all about.
Your Local Business Page: People will look online or check the directory listings in the hour of need to check the availability of your product/service.Set up your Google My Business to let your customers know about any changes in operation.
Keep your eye on Google Search Console: It will provide data on your web traffic, especially the organic ones. It will help you know if the demand for your product/services has changed and what information your customer wants now.
Inaccurate and outdated information can create confusion among customers and it is extremely bad in the time of an emergency. So, try to keep your customer updated with any changes in your business.
#7 Check and Minimize Bad Backlinks
Your site may be backed by hundreds of links and it is good that other relevant businesses have linked back to you. But always keep in mind bad backlinks can have an impact on your ranking on search engines. It is ideal to perform a regular website audit to check for harmful backlinks.
Bad backlinks come from untrusted websites. These websites are either in violation of Google's webmaster guidelines or being penalized by Google. So, you should avoid getting backed by links from these sites.
Here are some quick tips to keep your site safe:
Audit website indexing
Monitor your backlinks regularly
Check if the website is penalized by Google
Check a website's domain authority
Monitor your website metrics from inside and out.
The abovementioned step will help you to identify bad backlinks and keep your site away from those harmful sites. This way your rank on Google would stay unaffected.
#8 Go for Guest Blogging
Guest blogging is an organic process of getting backlinks from the relevant niche. If you are a blogger you would know how much a guest post contributes to your site's SEO. Guest blogging happens to be one of the best ways to acquire traffic, engage the right audience, and boost up your rank in an effective way.
Guest posts will help you to reach a huge and relevant audience which will establish credibility if the article is put on a reputable website of the same niche you are working with. This way you can achieve higher domain authority and online presence.
#9 Enhance Your Website Security
Just like every time, some cyber frauds have tried to take advantage of Covid-19 by various phishing activities and putting malicious malware or ransomware in the victim's digital weak spot.
According to the report, several groups and individual hackers are trying to break into people's systems to steal their credentials or financial data, inject ransomware and then scam the users to pay up somehow.
According to a study by CISO (from the economic times), Covid-19 related phishing scams have risen to 667% since the end of February. These hackers are even casting the name of trusted organizations like WHO and CDC to make the mail or message look more legit to the victim.
Keeping your business out of this is a necessary task for you.
So ensure some security measures like:
Incorporating a legit SSL certificate (secure socket layers) in your website
Keep your plugins updated at the right intervals
Integrate SSO (single sign-on) on your website for your users.
Before some tech-strangers try to barge in and play with your website, take its security in your hand and augment it.
Closure
More or less every business is now in a state of suffering and is trying to find new ways to handle the situation. All the 9 SEO quick wins that have been mentioned above are very crucial to supercharge your SEO and lead to timely conversions. It is necessary to first look for what your customers want and then prepare your strategies so that they can reach you easily.