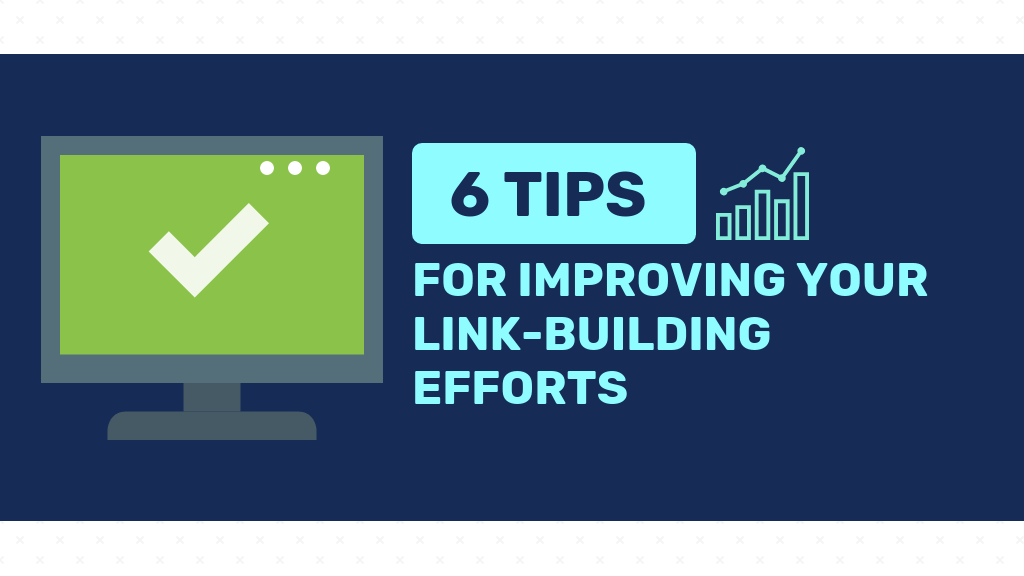 What is link building?
Link building has a significant impact on your website's visibility on search engines and its overall authority in your industry niche. While link building strategies of yesteryear involved quantity over everything, you can't just rely on just any old link to help your site's authority. Google's bots have evolved over the years to spotlight websites with quality backlinks in contrast to sites with a large number of links from spammy, untrustworthy sites.
With any link building strategy you choose, it's important to understand that rankings changes won't happen overnight, that it's a gradual process. If you're brand new to link building, we've compiled a few helpful tips to give you a leg up in your link-building campaign. Keep reading to learn more.
#1 Use online link building outreach platforms
First and foremost, it's in your best interest to utilize online tools where you can optimize your link-building. Many digital marketers use tools like Buzzstream to get their link-building campaign started.
These kinds of outreach platforms allow you to manage your email outreach—and it's beginner-friendly. So, rather than relying on massive spreadsheets and Gmail inboxes, you can leverage backlink platforms to track conversations and manage campaigns effectively across multiple projects. It's easy for you to craft a pitch and send it in bulk to different sites within a niche.
You can find potential websites using the search tool or upload a list of sites from your niche you want to reach out to and use the platform to get contact information like emails.
It's essential to link your email, so you can connect with people within the platform itself. After doing so, you can view all the emails you've sent along with any follow-up emails, so you can see the status of every interaction.
Additionally, these kinds of platforms make it easy for you to manage and track all of your relationships in one place as well as A/B test different tactics, see stats on your efforts, and manage things from a bird's eye view.
#2 Consider journalist directories
Most outreach platforms are constructed with outreach to bloggers in mind, not journalists. With that said, JustReachOut has a great database of journalists to whom you can send email pitches. Journalists are organized by niche on the website, so you can pitch a recipe article to a writer who specializes in recipes and diet news, for example.
Using journalist directories can help you land big, high-quality links from sites with an impressive authority level. The site makes it easy to create an action plan based on your search results. You can find journalists who cover your topic and keywords or press opportunities, where a reporter or journalist is looking for an expert in your industry niche.
#3 Leverage Infographics
Infographics act as a visually engaging way to communicate an idea, concept, or story. Ideally, the infographic will be data-driven, but a timeline or editorial infographic also works well. Although infographics might not seem like an ideal asset to put your time into since they can't be indexed by Google, you can circumvent that issue by indexing the page that hosts each infographic.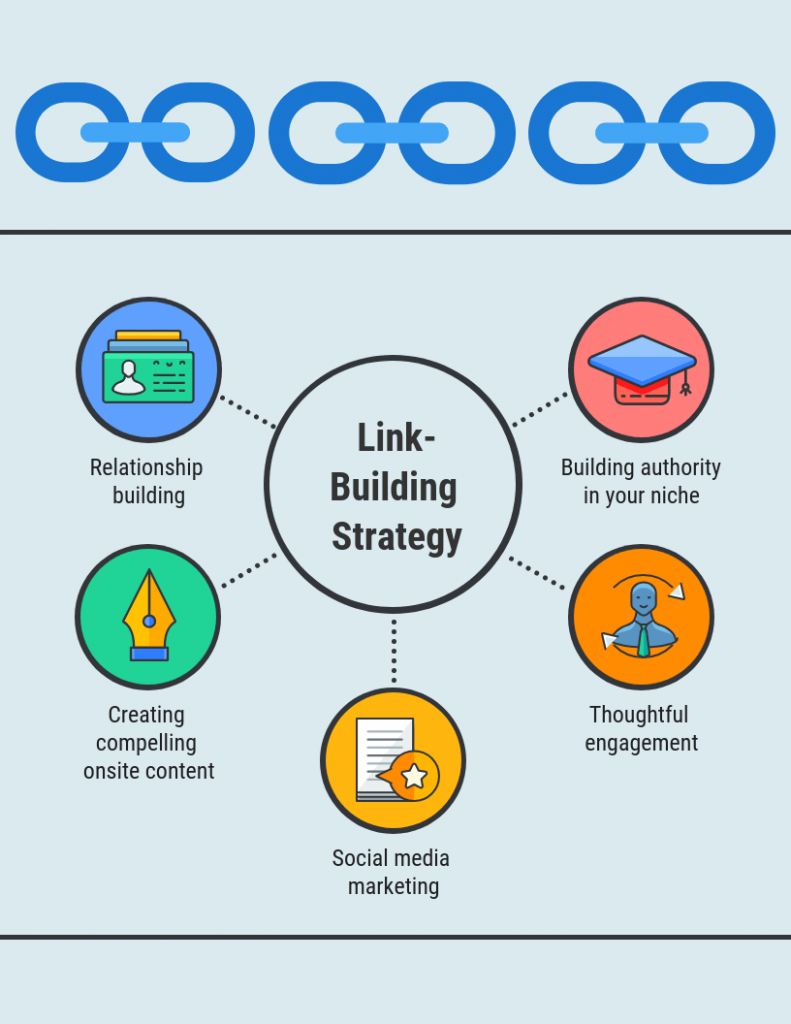 The shareable nature of infographics means they're an easy win and an easy "sell" to bloggers. When you've created your masterpiece, reach out to bloggers in industries where the infographic is relevant. Provide bloggers an embed code so they can easily add your infographic to a relevant blog post.
#4 Make connections on social media
The goal of social media is to build relationships and connections. If you nourish those relationships you have with people over the long term, you can increase the likelihood of building links and improving your rankings on Google.
While the amount of likes and shares doesn't influence your rankings, more engagement builds trust and credibility among your audience.
Pro tip: Automating your social media responses might save you time, but it likely won't help you build links. It's important to respond to social interactions in honest, conversational ways.
The most important takeaway for leveraging social media for link-building is remembering that social media has an indirect influence. But, if you can leverage the connections you make on social media, you might be surprised how many quality links you can derive from your interactions there.
#5 Use both external and internal
If you're using the guest posting strategy to link building, many times you are using resources for your blog as external links on another site. This builds authority for your site by having other sites talk about and point back to you.
Many times, however, other sites that allow you to guest post on their site don't allow you to point to a commercial page on your site as to not come off as having affiliate content.
Let's go through a real-world scenario: You have six URLs you want to build links to after analyzing your organic rankings and your opportunities to make a quick ROI. Out of those six URLs, two are editorial and four are commercial pages. In the guest posts, you get placed on other sites, you'll want to link back to the editorial pages.
Ideally, you'll also refresh and expand those editorial pieces to make them the best they can be before sending them out for outreach. Those two editorial pieces will be generating "link juice" through those external links to the editorial pages, without sacrificing the quality of your link building.
Another way to build links for your commercial pages is to use an internal linking strategy. Internal linking is comprised of linking to different pages on your site in a copy of one of your pages to pass more link juice to those pages. In the screenshot below, you can see how the site uses internal links to point to other pages they want users to click on while passing along authority to those pages. Pretty neat!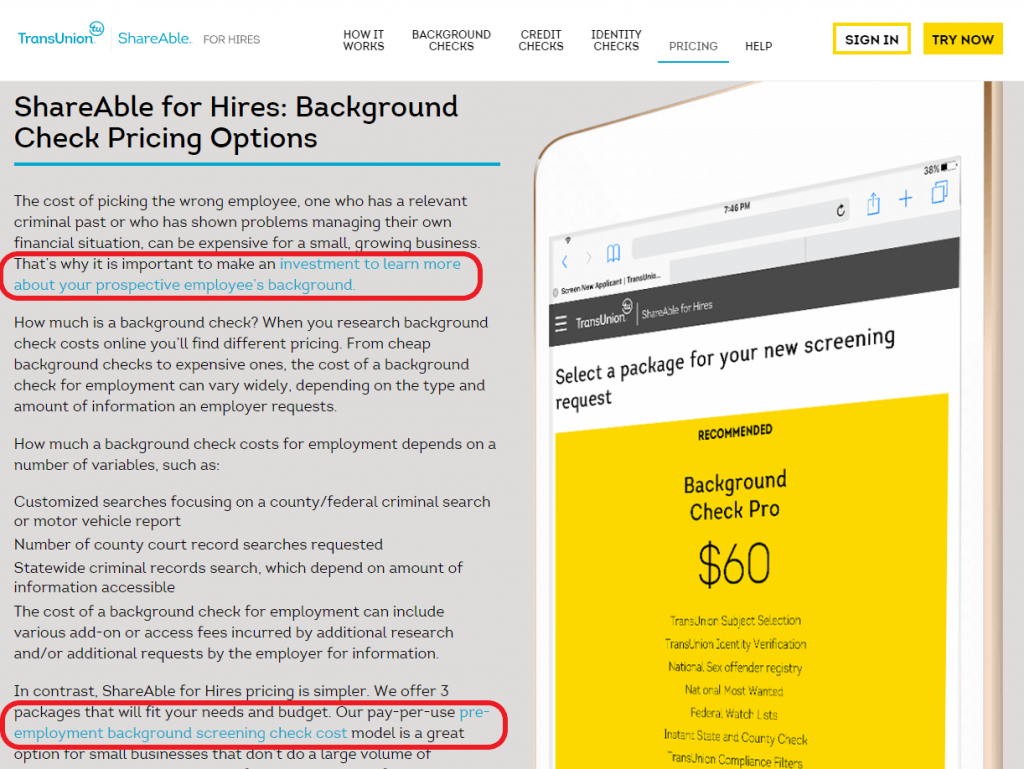 #6 Use relevant, targeted directories
Directories index businesses by category, locations, niche and more. Online directories act as a trusted source and adding your link to an authority site is a smart move since it improves your reach as well as your visibility.
Before joining just any directory, it's important to determine whether or not it's actually relevant to your target audience. For example, if you're working with a business that's a travel agency located in Tennessee, don't sign up for a European travel destination directory. If you do, you're just going to get a lot of frustrated people visiting and then clicking out of your site. Your bounce rate goes up, and your website rankings can go down.
Takeaways: Improve site rankings, link by link
Link building is an essential part of any online marketing strategy. Before you start, create strong campaign goals, so you know that the time and effort going into it makes sense with the overall goals of the business. For example, if you have a goal of building five links but it doesn't have any impact on the business, that's maybe not the best route to take. With these tips in mind, you can build a successful campaign and enjoy the fruits of your SEO labor.