Are you ready for the latest digital marketing trends coming up in 2021? Then this list of top trends going to help you make your business ready.
Did you know? 
"People spend an average of 2 hours and 24 minutes per day multi networking across an average of 8 social networks and messaging apps." – SmartInsights
Here, digital marketing comes into play.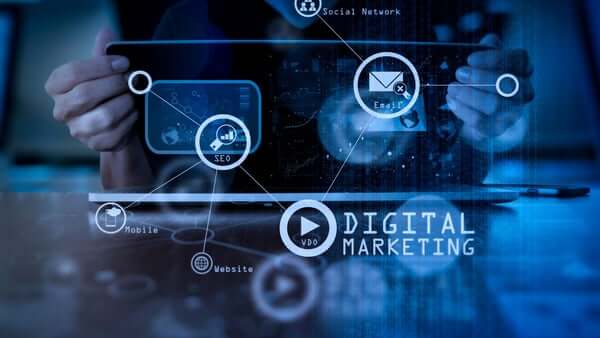 Your customers are online in some capacity for a good proportion of the day, which means you need to amp up your business game.
As this chaotic year 2020 comes to an end, people are looking ahead to 2021 and probably thinking – What will the coming year bring for digital marketing? 
Gladly, there has been a pushback against the increased digitization and Automation of interactions between brands and consumers to make marketing more humane. 
Various technologies like AI and data-driven marketing will continue to grow with an overarching focus on people, not technology.
Marketing trends 2021 will focus more on customer experience, employee engagement, and content visualization with an aim to build long-term relationships. Build a reliable online presence with a reputed digital marketing agency.
This post will cover 20 key digital marketing trends that you should be aware of in 2021 and beyond. 
Top 20 Digital Marketing Trends in 2021
#1 Top-Notch Customer Experience
Just like every year, this year is all about customer experience. With this, the definition of marketing has changed drastically.
It's no longer about convincing people; instead, the goal is to offer fantastic customer experiences that keep people coming back for more.
Marketers are shifting toward providing a positive business culture. It's mostly because customers are super impatient and want to be handed everything on a silver platter.
For a seamless experience, marketers spend on personalized messages that help them address their pain points and make a buying decision. Marketers are striving hard to provide relevant information rather than admiring their products.
It's all building relationships with the customer that drives brand loyalty and boosts customer retention.
Pro tip: Your customers will hugely appreciate offerings like efficiency, convenience, friendly service, and easy payment options.
#2 Personalized Marketing
The primary goal of personalized marketing is to engage customers by communicating with each person as an 'individual.'
It includes targeted emails, product recommendations, custom video messages, FOMO (The Fear of Missing Out), etc.
Cadbury made a personalized video campaign wherein they gave customers a look at the past year with the brand, providing a personal taste. The ad campaign received a 65% click-through rate and a 33.6% conversation rate.
Today, digital marketing teams can dig into the data and identify things that keep customers might prefer watching. Personalized marketing messages tend to forge a real connection between the brand and customers.
According to a study by Epsilon, 80% of consumers are more likely to make a purchase when brands offer personalized experiences.
Combining AI with increased data collection and insights from social media and other sources can help give a hyper-personalized vibe to your campaign.
#3 Visual Content Marketing
93% of communication is 'nonverbal' in nature. Several researchers have proved that people prefer visual content to plain text. Online platforms like Pinterest and Instagram are the best examples of this.
With technological advancements like voice searches and smart speakers, readable content is preferred more than visuals and designs these days. Hire a digital marketing agency, who would know how to promote with video marketing.
About 62% of millennials say that they are more interested in visual search than any other technology. This paves the way for infographics, data visualization, and videos that are more interesting, attractive, and absorbed better.
#4 Employee Activation
Recent research found that 46% of consumers will abandon a brand if its employees are not knowledgeable. Bad employee attitude is a common factor that can affect business.
Your employees are the real face of your brand; thus, it's important to focus on your employees' and customers' interactions.
Employee engagement is the first step that helps to improve customer experiences. It not only makes your workplace attractive and work-worthy but also treats your employees as valuable customers.
Proper training enables your employees to be more informed about your product/service and allows them to climb the corporate ladder. When your employees start sharing social media posts about your company, you tend to generate good leads and engagement.
#5 Featured Snippets
The search engine optimization (SEO) industry is observing a significant shift in the last decade. These days, people are changing how they're using search engines like Google due to shifts in browsing behavior.
Providing featured snippets and On-SERP information means you don't need to click through the website to get information – everything is available at the tip of your finger.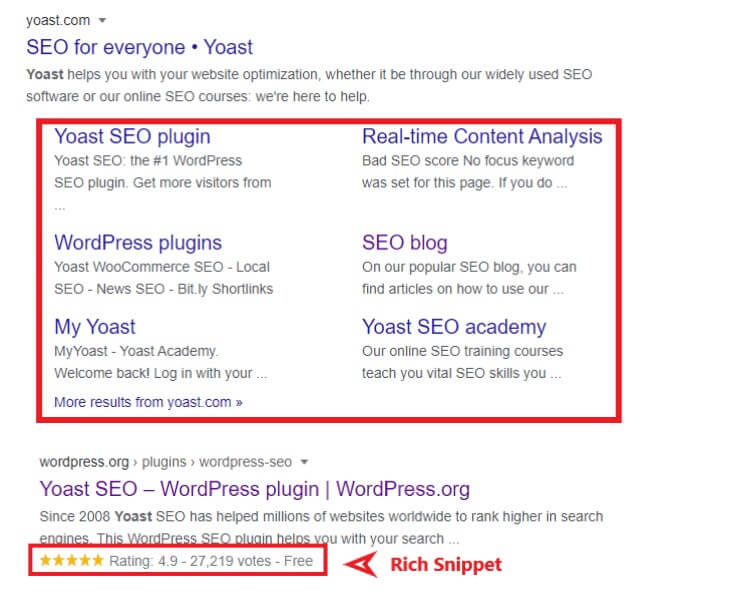 On-SERP information is available in various places, especially at the top of the page before the organic listings, also known as 'position zero.' Meanwhile, over 60% of search engines returned by Google have featured snippets.
To acquire this position, you need to implement different SEO techniques to give you an advantage over your competitors.
#6 Voice Search Marketing
According to Google, 50% of searches will be driven by voice in 2020.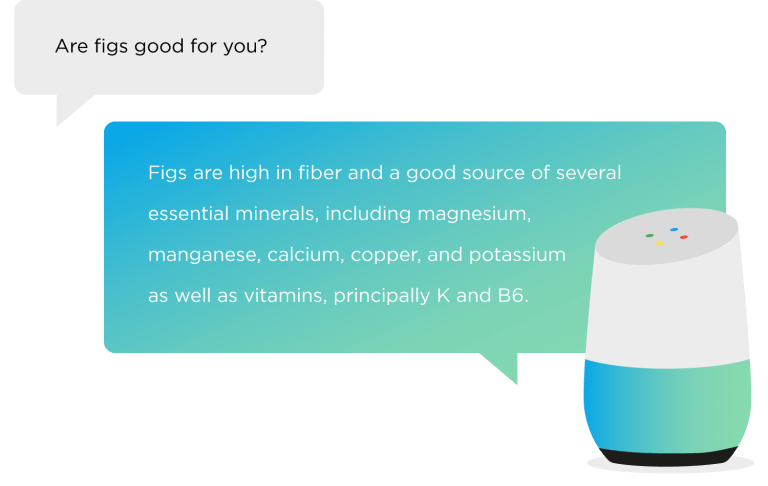 Voice searches are the latest fad as it continues to be a major influence on how brands create content and market themselves.
The smart speaker business is bringing exciting opportunities and new challenges. It has changed how search marketing professionals optimize websites to rank for targeted keywords.
Digital marketers cannot afford to ignore voice search.
For example, Global skincare company Esteé Lauder created a voice-activated skincare advisor named 'Liv' in partnership with Google Assistant. It provides its customers with the best skin care routines and pre-bedtime rituals.
#7 Automated and Smart Bidding in Google Ads
Ads specialists analyze every piece of data to get the best results from the Google Ads Campaign. However, it's exhausting to run a campaign.
Using automated bidding strategies can analyze an enormous amount of data in real-time. Automated bidding has helped us to move a long way and has given us expected results. Make sure you test everything and even include testing automated bid strategies against each other.
#8 AI-Based Automation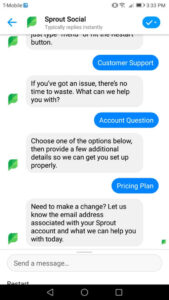 AI has advanced over the last few years, and we all have experienced a huge growth among businesses using AI-powered technology.
AI technology and Automation are helping brands to concentrate on strategy and crafting a fantastic customer experience. Big data that are supported by AI and predictive analytics have been a boon enabling hyper-personalization of customers' experiences.
#9 Customer Retention, Loyalty, and Advocacy
The great customer experience (CX) focuses on retaining existing customers instead of attracting new ones. Recurring customers are more valuable than attracting new ones.
It costs five times as much to attract a new customer as it does to keep a new one, so it's definitely worth putting in the effort to keep your customers happy, says research done by Frederick Reichheld of Bain & Company.
Loyal customers help in increasing reputation and brand loyalty.
Pro tip: Happy customers can be made your brand ambassadors and influencers, adding a personal touch to a whole ad campaign.
#10 Live Video
"The video streaming market is estimated to grow from USD 30.29 billion in 2016 to USD 70.05 billion by 2021." – PRnewswire
Live video is popular with customers as they spend three times longer watching live videos than pre-recorded videos.
Dunkin' Donuts has proven to us that live video can make your brand more relatable and more accessible. In the 14 minutes live video, staff members from different departments explain how donuts are made and share their experiences working for the company.
 An internet marketing agency would know ways to promote your brand aligned with your business needs.
Live videos enable you to engage with your community without sounding commercials authentically.
Lesson learned: Don't be afraid to be real.
#11 Mobile search
Almost 1/4th of businesses invest in mobile optimization. In July 2019, Google moved towards mobile-first indexing, urging marketers to improve the mobile search experience.
Willing to increase your chances of ranking high on result pages? Ensure that you have a mobile-optimized website.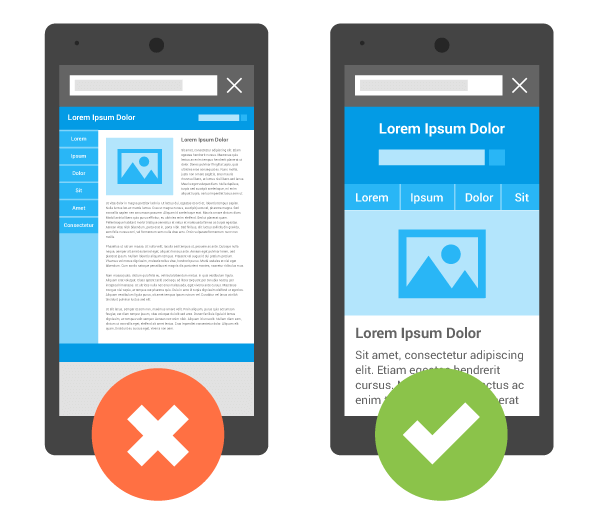 By 2021, ensure that your website is mobile-friendly and redevelop your web pages. Some tips to make your website mobile-friendly are:
Eliminate slow loading page elements and boost page speed loading time.

Go for large font sizes with standard fonts.

Flash animation slows down the process and may not be suitable for all devices.

Pop-ups and text-blocking ads can block the view of your page.
 #
12 More investment in YouTube advertising
Advertising through YouTube advertising is trending these days as you have read earlier that video marketing is a booming sector.
In 2021, use this strategy and choose from a selection of ad types: Non-skippable ads, TrueView ads, bumper instream ads, sponsored card ads, display ads, and overlay ads.
Businesses are using YouTube to boost brand awareness, improve brand reputation, and influence customers' buying decisions.
#13 User experience
User experience cannot be overlooked in search engine optimization (SEO). It's becoming a central ranking factor for search algorithms. Everyone would agree over this, right!
What makes users satisfied with your website? Check the loading speed of your website, mobile-optimized website, site structure, navigation, and usability.
#14 Search intent
Today, marketers are focusing on providing an excellent search engine experience and combining it with voice search for a seamless user experience. 
How to focus on search intent in 2021?
Here, I recommend a few effective strategies:
Build content according to the target customer's intent.

Produce FAQs around natural queries (and use schema for them).

Research intent-based content needs.
#15 Google My Business Listing
There are enormous Google Map users every month, and more than 5 million apps and websites utilize the core products of the Google Maps Platform. After establishing and verifying location, go through your Google My Business Listing and optimize each aspect of the listing that you can.
Post your COVID-19 update

Update business hours and service availability

Add location managers for your listing.

Share weekly posts about events, products, or specials.

Publish FAQs.

Add photos of your business and products or services.
#16 Pay-Per-Click (PPC) Advertising
PPC services aren't going anywhere in 2021. Even today, highly efficient PPC campaigns are more important to digital marketers. In the coming years, the way marketers execute PPC campaigns might look a little different. 
#17 Social media optimization to improve Digital Marketing

Organizations should be decked up to invest more resources in social media marketing for the upcoming year. A reputed social media marketer can develop a content plan for only a few hundred dollars a month, make regular posts, monitor and drive customer responses, and attract new business.
Using Instagram, Facebook, Pinterest, and LinkedIn to promote your brand helps you reach a wider audience.
#18 Email Marketing
31% increase in YoY open rates and a 22% increase in YoY conversion rates in the post-COVID era. Also, open rates and unsubscribe rates both improved in the months following the March 2020 lockdown. 
Email investments will likely increase. Think about creative and smarter ways to use email to re-engage people who have already engaged with you somehow automatically. Also, dynamic email content is the most effective personalization tactic.
90% of consumers find personalization automation appealing.
#19 Influencer Marketing

 
This has been a popular marketing tactic for quite a long time. In 2020, micro-influencers have become much more popular and can positively impact their user's purchasing decisions.
Micro-influencer marketing also displays a far different approach that is typically more effective at reaching those target individuals. These smaller influencers usually have a specific market niche, making it easier to find audiences who will be interested in your products or service, which means they are more likely to convert.
#20 Paid Social Ads for Digital Marketing

This continues to experience tremendous growth and upside in 2021. Social media optimization services involve spending will eclipse $113 million in 2021, with average ad spend per internet user surpassing $23.
Facebook Ads, Instagram Ads, and LinkedIn Ads are ways to reach audiences by running ads in this sphere.
Final Thoughts! 
Each year comes up with new updates; we need to update our marketing strategies as well. To achieve your goals, keep yourself informed, and follow a flexible marketing strategy. With the changes in the business world, your marketing plan should be unique and creative.