The mobile app market is growing exponentially. Are you ready with your mobile app marketing plan? In this guide, you learn step-by-step app store marketing tips and tools.
The surge in various technological advances is compelling marketing strategies to shift from conventional approaches like billboards and TV to digital.
It shows that a thorough marketing strategy is a way to make a name in today's application market. Today there are more than 4 million available apps that show the intensity of the competition out there.
Along with developing a high-functioning app, it is equally important to aware users regarding your product. Effective mobile app marketing is key to getting loyal hands-on users.
With 70% of big brands and businesses already owning mobile applications, a mobile app marketing guide can help you build one perfectly. In addition, a digital marketing consultancy can back your mobile app marketing efforts.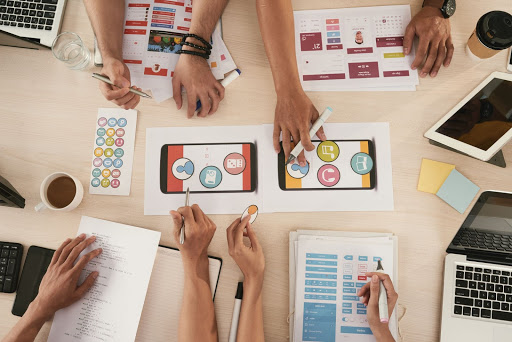 Kickstart App Marketing Journey With Pre-Launch Or Awareness Stage
 This stage of a mobile app marketing campaign occurs prior to the launch of the product. In this stage, you can build product visibility and brand awareness. Below are few steps to follow during this stage: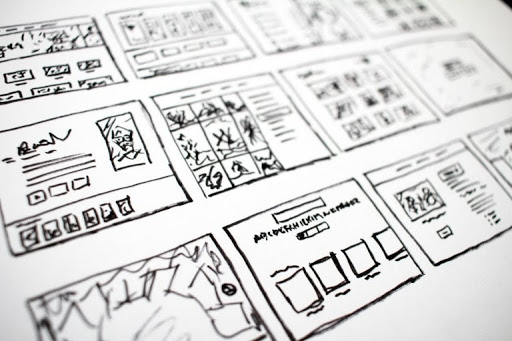 Setting a Release Date:

 It might be hard to forecast a few setbacks despite following a mobile app marketing guide

. 

Along with this, the review process of Apple is a bit rigid in comparison to Google that might delay the product release. Plan in advance as it can help foresee contingencies and offer enough time for preparing the product's launch.
Understand Customers by Performing Market Research: 

Within the app marketing plan

, 

performing proper market research must top your to-do list. Recognizing the key players in the particular app category is vital before starting with the development work. Addressing the user pain-point is extremely vital if you want your product to succeed. Start by identifying and researching influential forums and blogs that your target audience usually visits. Such channels will help you acquire users. If you are marketing your app for the first time, it is best to avail yourself of services from a digital marketing consultancy.
User Personas:

 The most important goal in the awareness stage is determining who the target user and which dominant pain point they experience that the application will address. User personas incorporate a user's demographics, mobile preferences, unique identifiers, and a lot more. An in-depth understanding of user personas is the basis of the user's journey design. Then you can customize all the aspects of the mobile product as per the users' needs and preferences. In-app content, monetization strategy, branding, features; everything must resonate with the target user. The top digital marketing consultancy

 

will help you coordinate business, marketing decisions, and design to attract the right audience to the product.

Start by asking questions like:

What are the name, location, and education?  

 Where they work, what is the monthly salary, and how do they pay for various things.   

 What are their hobbies and interests?  

 What drives the users – pain points, worldviews, or life goals?  

 Which social media channels do they utilize? 
 

Performing a Competitive Analysis:

If you know who your competition is, you will know how to market an app successfully

. 

Pen down the names of the top five competitors, their application store ranking, reviews, current price, user experience, etc. Following this, take steps that will make your application seem unique in contrast to the competitors. 
Landing Page or Website Creation: 

The number one origin of application installs is mobile websites. You can build hype around your application by developing a pre-launch website page. On creating the video for the website, content recycling is possible by placing it in the application stores or even utilizing it in paid advertisements. 
Outreach Initiatives: 

Perhaps the most vital question is how to market an app once you are developing it. Outreaching initiatives is an overlooked aspect of app marketing that must not be. You can contact bloggers and influencers to secure backlinks. Make a contact list containing people from your industry who might be interested in reviewing your application. Keep the pitch accurate with a link to your mobile app.
Social Promotions: 

One of the best app marketing strategies is focusing on social promotions. Facebook, Twitter, Pinterest, and Instagram help amplify the web presence and communicate directly with the target audience.

 

When your application targets particular age groups, recognize the social platforms that people mostly like in the demographic for focusing on them. You can excite the followers regarding the launch by posting features and company updates.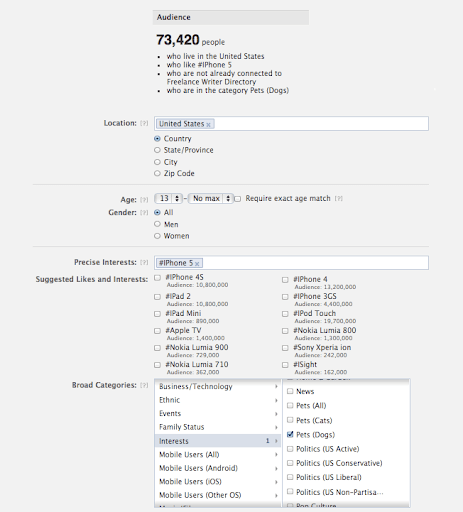 When there is a smaller audience with particular interests related to the mobile application, it will result in low advertising expenditure. The returns will be higher, which means there will be more downloads.
A Robust Content Marketing Strategy: Get a chance to boast about the features of your application by writing a launch post. The content marketing for the application can help drive traffic, form a brand around the application by being the expert in your genre, develop trust with the users via content, etc. You can write blogs, go for guest blogging, infographics, etc. 
Gaining Insight Into Acquisition Stage
The second most important stage of a mobile app marketing guide is the acquisition stage. Here your aim must be to get hands-on more and more downloads in the first week following launch. Acquire users with the mobile app marketing strategies as mentioned below:
Paid Strategy:

 After launching your application, you can roll out ads on LinkedIn, Facebook, Google Ads, Retargeting Ads, or Video ads for user acquisition. You can target your desired audiences depending on their location, interests, etc. 

App Store Optimization:

 ASO includes App Store page optimization to rank higher in SERPs and convert at elevated rates. More than 

70% of applications

 recognize direction from a search in the App Store. With a higher app ranking, there will be more visibility for potential users. In addition, a digital marketing consultancy

 

can help you add value to your app. 
The app store is an ecosystem of tough competition because of the availability of hundreds of available apps.
For instance, for each clothing-related application, there exist numerous kinds of similar apps. This increases the need for performing app store optimization for outshining all the competition present on the app store.
Here are the Most Important Aspects of App Store Optimization:
App Description:

 Create a short description pointing out the function of the app. Along with this, add short videos and screenshots for describing more interesting things about your application.

Keywords:

 Make sure to optimize keywords in the app title, description, heading tags; even you can add keywords in-app screenshot images too.

App Title

: The title of the application must be readable, recognizable, petite and keyword worthy.

App Icon and Category:

 The app menu needs to be a unique one. The positioning of the application in the correct category will facilitate easy search.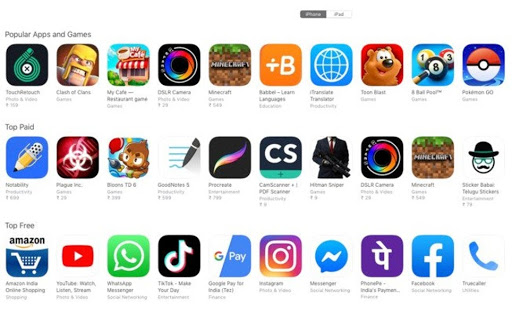 Retention Stage
By now, you know how to promote your apps with the best strategies and availing services from a digital marketing consultancy. But if the acquired users do not use your app regularly, then it is not yielding business. Therefore, it makes it vital to construct an action plan for retention marketing. The tactics that you can employ for boosting retention are:
Start Two-Way Communication:

 When will a user start to use your product continuously? It is when you align the app experience with the users' preferences. You can use in-app messages for communicating with the users. You can then witness retention within twenty-eight days of attaining a message range from 

62% to 75%

.
Push Notifications:

 

Statistics have shown

 push notifications enhance user retention. The approximate range is 58% to 185% enhancement. Users who choose to receive push notifications unveil 89% higher application engagement. Ranking better in the App Store is possible with a high retention rate. 
Monetization
In your app marketing plan, one of the most challenging stages that you will encounter is app monetization. It is because users can choose the free alternatives as well. But if you apply a user-driven strategy, then you can monetize your application successfully. The basic strategies of application monetization are:
In-App Purchases:

 Your application functions as an online storefront. It is possible to sell virtual and real services and products.

Paid Downloads:

 Application downloading will demand payment from the user once. As the product owner, you can receive the income instantly from the app download.
Watch Out Mobile App Marketing Trends For 2021
You can only craft operative app marketing strategies when you know what to anticipate in the mobile marketing domain in 2021. So few trends to follow are:
Alternative Advertising and Sales Platforms:

 Advertising application products require leaders like Facebook and Google Ads. It is the same where App Store and Google Play are the incontrovertible frontrunners in in-application sales. So 2021 is all about staying strong on such marketplaces. You can consider the Mac Store if you want more people to learn about your app. It is even possible with a robust website and email marketing.
Applications with Dynamic Speed:

 Most of the leading countries are gearing themselves for fulfilling and implementing 

5G

 on regional or national levels. It means that users will expect more speed. So you can provide this service through your application products. Indeed, 5G will not directly impact applications, but users will highly appreciate the convenience that follows with speed. 
QR Codes:

When it comes to mobile app marketing and a Smartphone generation that you are targeting, QR codes are the most effective ways of advertising. It is possible to add QR codes to the website, mailings, storefront window, business card, etc.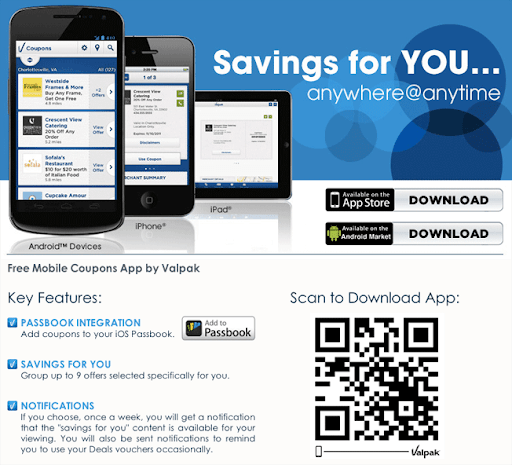 In this example, Valpak carries a page that is dedicated to the application of the mobile coupon. Users will not know what to expect when they download their application. They also incorporate their QR code on the covering of their usual coupon mailers.
Key Takeaways
As you now have the mobile app marketing guide with you, make sure to set objectives and track the boosting in the app store ratings.
By this, you will know whether the app marketing strategies are working or not. But, equally, you must track the analytical components throughout the user journey's awareness, acquisition, and retention stages. Thus, measurement must be an enduring process. 
It would help if you tracked a few key metrics: session length, price per acquisition, churn rate, time in-app, daily active users, session interval, etc. You will know what is working and what is not with these metrics. Channelize your efforts on high-value strategies, and app downloads will skyrocket in no time.
Final Say
Since the application development industry has many big players right now, mobile app marketing becomes more challenging. But with this mobile app marketing guide, you can power your app marketing efforts.
Your application can top the list when you concentrate on three important marketing tools. These are direct marketing, advertising, and sales promotion. The above app marketing strategies offer you direction for crafting and boosting the app's awareness.
Are you ready to launch your mobile app and optimize it for better results? Let us know in the comments.

Also If you need help in implementing the strategy, connect with @RichaPathak.Digital on Instagram.