Bloggers are arguably the most hardworking entrepreneurs in the world —- or maybe not. How do you deliver flawless content daily, weekly, or monthly that keeps your audience engaged?
Not only do bloggers post flawless content on the web, but they also manage to adhere to complex digital marketing strategies like SEO, Email Marketing, and Social Media Marketing.
It seems like a lot of work, right? And this makes you reluctant to follow this path.
Maybe you've been looking at it the wrong way all along.
Bloggers use very straightforward blogging tools & softwares throughout their careers ensuring that the creation and distribution of content are easy.
You will discover the top five crucial tools that will effectively set you up for a profitable blogging career.
Google Docs —- Free
Taking notes at any time of the day is very important for a blogger. Ideas can come at any time, and you don't want to miss an opportunity to jot something down.
You may wonder how top bloggers always have content that intrigues their audiences. The secret is that they always jot down their ideas.
I love Google Docs because it has a sync feature that ensures your notes are synced on the cloud; therefore if you jot notes using your phone or another computer, you can always access them anywhere and everywhere.
DropBox —- Free For 2GB Storage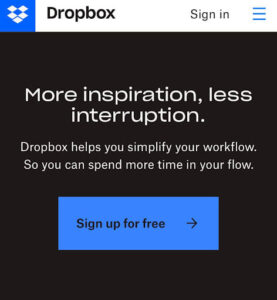 Now that you have a website, you need a tool to ensure you don't lose any information about your blogging website. DropBox is just amazing!
With DropBox, all your files, themes, plugins, photos, logos, and more can be synced and stored so that you can access them on any device.
You can sign up for DropBox to get the free 2GB storage and upgrade whenever necessary to $99 per year for 100GB.
Google Analytics
When your blog is live, you will need in-depth follow-up to ensure you implement the right strategies to guarantee a return on your investment. There's no better tool to help you with this daunting task than Google Analytics.
You will get insights on:
The best and poorly performing pages
The total number of visits for a duration.
Demographic insights
Reports about your traffic
Grammarly —- Grammar Checker: Free and Paid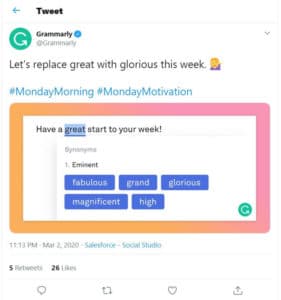 I honestly find it difficult to understand how people manage to write without using a grammar tool to help them correct avoidable errors. You don't want to publish an article with avoidable grammatical errors.
That's where Grammarly comes in handy. Grammarly is available as a free chrome add-on, and you can always switch to the pro version.
As a chrome add-on, Grammarly will check all your writings, for example, emails, blog posts, and DMs.
It is a must-have for every blogger.
Moz Keyword Explorer
Have you ever experienced writer's block? Pro and novice bloggers face episodes of zero inspiration: moments when they stare at the cursor blinking for hours with nothing to write.
One solution to this problem is to use a keyword explorer that will help you do keyword research and discover what your audience is searching for. A keyword explorer like Moz will help you identify new topics to write on and also ensure you identify keywords that you can easily rank on SERPs.
Are these tools sufficient, or will you require more tools?
If you are new to blogging, these six tools are indispensable to set you up for a successful blogging career and help you cut costs.
You don't want to start with many complex and expensive tools that will drain you financially, emotionally, and morally.
With these six blogging tools for beginners, I believe you are apt to enjoy the blogging path.
ENJOY!