2020 is a year that's given us curveball after curveball, forcing us to entirely reinvent the way we went about our daily lives, practiced business, and more.
For some, this change hasn't been altogether welcome and has caused significant challenges. For others, the changes have proven to be blessings in disguise.
Many companies worldwide have adapted themselves to be more resilient and prepared for the future due to COVID-19. The digital realm is now the hub of business, with more users operating online than ever before.
With the massive influx of traffic that's here to stay, companies need to change the way they work online too. Digital Marketing is now of utmost importance, and for online businesses, there's no better way to increase their customer base than with SEO techniques catered to the upcoming year.
SEO or search engine optimization is your key to staying relevant in a digitized business world that is continually growing. SEO can help you make yourself a household brand.
However, that's only if you can adapt yourself to the best up and coming trends in SEO. If you're a little lost, worry not. Keep reading below for the top trends in SEO that you should be getting ready for in 2021.
#1 Competitive Research 
Competitive research or competitive analysis is something that most online businesses know of but often choose not to bother with. Competitor analysis has many factors to consider, so many assume it to be time-consuming and tedious.
However, online competitive analysis tools make it incredibly easy to find out what keywords your competitors are targeting in just a few minutes. Competitive research helps you know your competition inside out and capitalize upon their weaknesses and learn from their strengths. You can check which keywords your competitors rank highly for, and you don't, and adapt your SEO strategy accordingly.
Additionally, market analysis can help you identify what leading brands and websites in your niche are doing. Keeping an eye on in-market demographics and the best-preferred marketing channels can tell you which marketing areas you need to invest in and which to reject.
You can also get ideas for your ad campaigns by reviewing successful ad campaigns by your competition. Overall, competitive research is your best bet at staying ahead of your competition and grabbing a more significant market share online.
#2 Artificial Intelligence 
Artificial intelligence is taking over almost every business aspect, which holds true even more for online businesses. Search engines are increasingly incorporating AI into their algorithms to provide users with only the content most relevant to their search queries.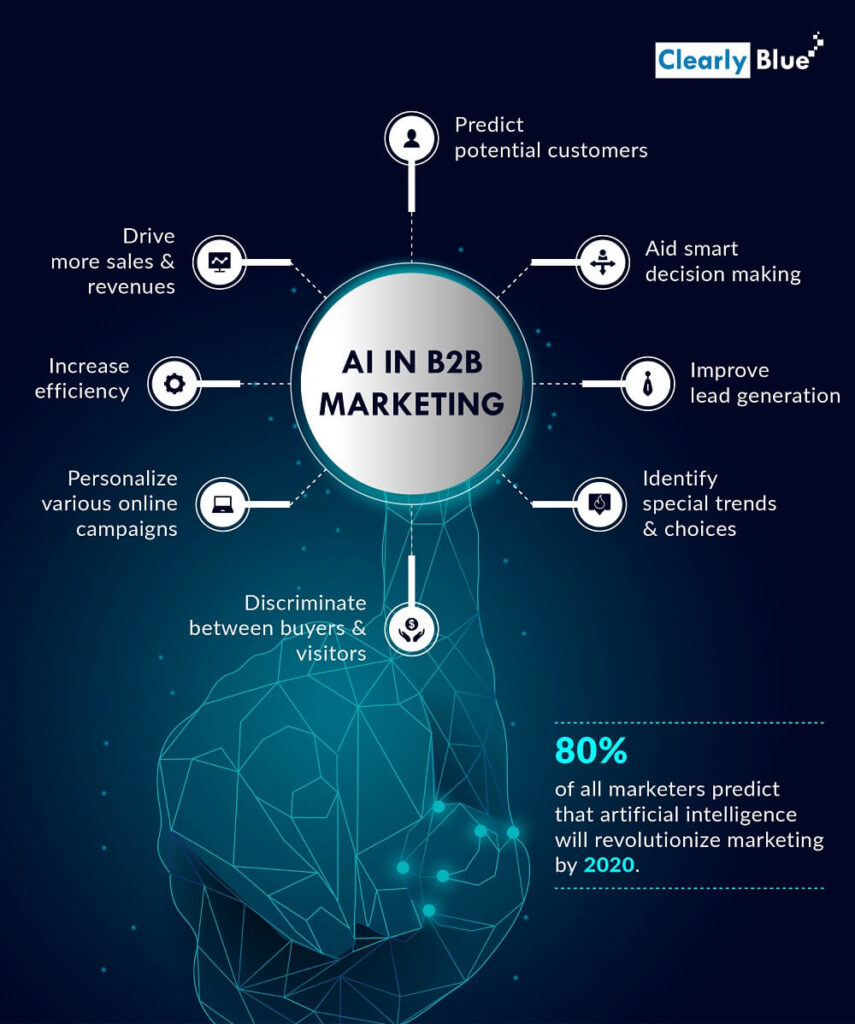 AI can better study our online patterns than any person can and consistently adapt itself as our online behavior changes. With AI being such a vital part of search engine algorithms, it makes sense to incorporate it into your SEO strategy.
AI tools use several ways to assess the relevance of a specific page in its niche. These can include time spent reading, quality of the backlinks, page accessibility, and how much traffic translates to leads and actual conversions.
One way of using AI to up your SEO game in 2021 is by keeping an eye on factors that AI considers when assessing site relevance and ensuring you optimize them. Additionally, you can use AI research tools to scour the internet for any mentions, new backlinks. You can also use AI to rift through all your data, get meaningful insights that will help you get the most leads.
#3 High-quality content 
While SEO has always been about high-quality content, in 2021, the importance of publishing only the best content is only going further up than down. People spend more time online now than ever before and are constantly bombarded with content from all sides.
To stand out, you need to connect with your users and keep them coming back for more. This means you need to research and identify what type of content is rocking the internet and how to tailor it to your brand and audience. Not only will your users hate poorly written content, but search engines will too.
Gone are the days when you could write short articles chock full of every keyword under the sun. in 2021, your keyword choices have to be optimized as well, and you have to use all keywords naturally. Authentic content is of utmost importance.
Millennials make up one of the most significant populations, and research shows just how much they hate content that's just run-of-the-mill and traditional advertising forms. Instead of being too in-your-face, subtlety, and creativity is the best way to succeed with this demographic.
#4 When It Comes To Traffic, Focus On Quality, Not Quantity 
Until recently, SEO was all about generating as much traffic as possible. Of course, this made perfect before COVID-19 sense and probably still does.
However, due to the pandemic and a drastic increase in online traffic, things have changed now. It has become apparent that this tactic isn't the key to success anymore. After all, there's no point in generating even larger numbers of traffic to your website if you can't generate meaningful results.
Instead of using all your time and money on solely increasing traffic, focus some of your resources on traffic analytics. Traffic analytics doesn't just show you the areas where you get the most amount of online visitors but also shows you which customers make the most purchases.
To get quality traffic, it's essential that you set the right goals. Based on your goals and target audience, you can optimize your SEO strategy to include the most lucrative keywords that attract clients who invest.
#4 Mobile Optimization Is Key 
While the pandemic led to a rise in the number of time people spent on the internet, an advanced analysis will tell you that people spent most of this time through mobile phones.
Surveys predict that by 2021, 54% of eCommerce sales will be carried out from mobile devices.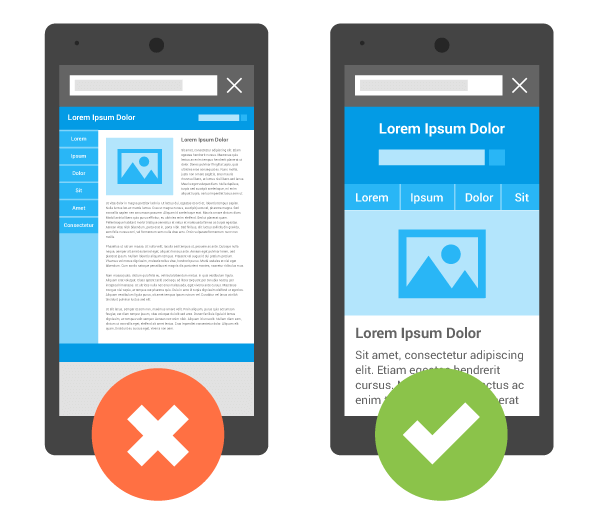 As brick-and-mortar businesses adapt to the changing global environment during the pandemic, more online stores are cropping up, increasing the size of the e-market. Additionally, people find it easier to place their orders online orders through their phones. If you don't optimize your website for mobile devices, expect your SERPs to fall fast.
However, having a mobile website isn't enough. Building a web page that loads fast, doesn't lag or glitch simplifies the users' mobile shopping experience. Search engines now are carrying out mobile-first indexing, which means that instead of desktop sites being primary, the mobile webpage is more important.
#5 Prove Yourself With The E.A.T Concept 
In the age of misinformation, you must back up anything you say with proven facts, and that's precisely the basis of the E.A.T concept. Social media and search engines alike are clamping down on fake news and misinformation, and unproven data can make your website's ranking plummet.
To ensure that you maintain high SERP's, you need to work upon E.A.T's three tenants, namely Expertise, Authority, and Trust. The E.A.T concept doesn't apply uniformly to all topics, though. Search engines keep a close eye on subjects that can harm a user's financial or physical well-being. To prove your expertise in your niche, you can publish an About page listing all of your knowledge and achievements.
Additionally, positive testimonials and authoritative backlinks go a long way in proving to the public and search engines that you know what you're talking about. Just listing your website's expertise, having good testimonials and backlinks can boost your SERP ranking significantly with this new SEO trend and blog, that will be helpful in 2021.
#6 Images And Videos Are Your Key To Top Rankings 
The way we use images and videos has changed immensely from what it once was. While both used to be just entertainment earlier on, now brands can use them to make sales.
Visual content plays a huge role in creating your brand image, and image sharing platforms have become incredibly popular marketplaces. Webpages without images are dull and boring to users, so make sure that your website has eye-catching imagery. When adding photos, optimize them for SEO by ensuring that you don't add large images that slow down your website.
Furthermore, videos are essential to boosting your rankings on all search engines. When making videos, be sure to use keywords smartly to give viewers an overview of what your company is all about.
Well-made videos with good descriptions can help boost search engine rankings as well in 2021. Another way you can optimize your videos to rank well in 2021 is by focusing on video titles. Make sure your titles are catchy yet relevant to the current global situation.
Conclusion 
With more and more users on the internet with each passing day, SEO is growing more complex to adapt to everyone's preferences. It wouldn't be wrong, then, to say that SEO will become increasingly more user-centered in 2021.
Algorithms will focus on what attracts the attention of users the longest and what generates meaningful leads. So, to adapt your SEO strategy to 2021, you must study your users. These top SEO trends to watch out in 2021 will help you better understand your users and their likes and dislikes.
You can also learn a great deal from analyzing your competitors and knowing how they generate leads and traffic. Upcoming SEO trends are all about creating more ease for business owners in a highly competitive digital landscape, so expect to see machine learning dominate.
Adapting your business to these top trends will be the most rewarding business decision, as this upward trend in digitalization will be around for years even in a post-pandemic world.