You might've heard the term "link juice," but do you know what it means? If you've heard this phrase before, you might have a sense of what it means. You see, link juice is one of those hard-to-categorize phenomena on the internet that ultimately helps to define your success in search engines. If you want to rank as high as possible in the search engine results pages (SERPs), you need to have strong link juice. Although some of this will happen organically, it's good to understand what link juice is and strategize building links to make the most of your marketing efforts.
What is Link Juice?
Link juice is a search engine ranking factor founded on the thought that particular links pass value and authority from one page to the next. You might also hear the term "link equity," which means the same thing. In short, link juice factors into where your page gets ranked in the search engine.
For example, if your backlinks are relevant, and help search engines learn more about your brand, they can place this vital information in front of people searching on the topic. Again, certain links can pass value and authority from one page to another by linking to them in blogs, social content, and other channels. The more backlinks you gain, the more authoritative your site is seen by search engines. As a result, your pages are more likely to rank higher in the SERPs as other sources cite your content.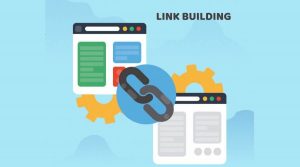 Google and other search engines want to deliver the most value to their users. As such, they look for ways to discern "everyday" pages from optimized ones that are filled with information that'll answer their users' questions and give them more insight into the questions they're looking to answer. When you gain link juice, you're showing the search engines that you have content that's valuable, shareable, informative, and will be appreciated by their users.
Why Does Link Juice Matter?
Since backlinks send users to related content, Google can better establish knowledge centers that it can use to validate the importance of your page or website when links point back to your content. The same idea is true when you link internally, or when you link out to authoritative pages in your own content. The goal is to help search engines better understand what you're talking about and what niche you're in.
The more the search engines trust your content, the higher you'll rank in the SERPs.
It's important to understand that link juice is just one of many ranking factors the search engines take into account in their algorithms. There's a seemingly endless array of elements that are considered when search engines are trying to figure out where to place your content in front of their users. Link juice isn't the only factor that'll get you to the top, but it is a very important one.
Bear in mind that you need to be careful when you're linking to outbound links; too many of those can cause your site to look like a link farm or spam site. To be truly useful to users, you only want to link to content that's relevant and valuable to your readers.
Do Internal Links Matter?
They do! You should always link to internal pages and blogs where applicable. Again, this helps the search engines determine what you're talking about so they can send relevant consumers to your sites.
This is one reason it's important to do site audits and update content regularly. As time goes by, you'll write more blogs and pages that speak to certain topics. You can go back and link those pieces of content to newer pages so you have up-to-date internal links. This not only bolsters the quality of your content, but it helps fill readers in on tidbits they might've missed before they were following you.
How Does Link Juice Work?
Each link delivers a specific value — not only to the actual destination page but also to any other pages it's linked to. The value (or the "juice") can then be distributed to various pages that are linked together. Picture a pyramid of glasses — when you pour too much water into the top of the pyramid, the liquid will evenly flow to the glasses beneath it.
Now, let's consider two equally created websites. One has link juice and one does not. The site that has link juice — even when all other things are exactly equal — will outrank the other because it has authority being passed on by another source (or an internal source, as the case may be.)
How is Link Juice Calculated?
The search engines analyze the links you receive from other sites, as well as those you link within your own site. Here are a few things they'll look at when they're examining your site's links:
Significance. Is the content relevant to what users are searching for when they type questions into the search box?
Trustworthiness. The more trusted your site is, the more it's likely to be prioritized. Many factors play into trustworthiness, for example, spelling and grammar, the way content is organized on a page, proper internal linking, avoiding keyword stuffing, and more.
Follow references. Google will not identify your site with the linking page if you use no-follow links.
Location. Search engines utilize site architecture to figure out which elements are most relevant to their users. At times, footer links won't be as optimal as links within the body of the content itself.
Quantity. Don't overwhelm your pages with too many links. If you have a thousand other links on a page, the link you're trying to get people to click on will lose its value.
A lot goes into determining the authority value of link juice, but the aforementioned items are a few things the search engines are looking at when they're figuring out if your site deserves to be on the first page of the SERPs.
Factors that Influence Link Juice
Now that you've gotten a bit of a feel for what link juice is and how it works, let's talk about how you can enhance your site's organic rankings through link juice. Sure, the algorithmic model that makes up today's marketing world is a little mysterious, but there are still some things you can be aware of to help you in the link juice game.
1. No-Follow Links
Not too long ago, the strategy was to create no-follow links on pages you didn't want to direct authority rankings. As the algorithms have changed, this practice has become obsolete. Today, all links are considered, but the percentage attributed to the no-follow links has become a wasted effort.
2. 404 Errors
As your site grows, you'll have more blogs and pages. This means you'll also have a greater opportunity to present your audience with 404 pages (a link or page that doesn't exist). Anytime you remove a page, you need to make sure you also remove any links that are sent back to that page. If you don't, your audience will see a 404 page, which is frustrating to humans but will also upset the search engines.
3. Duplicate Content
The overwhelming majority of marketers use content pieces as their main way of generating more backlinks. However, you don't ever want to use the same content on multiple pages within your site. Your content needs to be unique across the board, free of any sort of plagiarism. If the content you put out to the world is too similar to other copy, it'll be flagged as a duplicate, and only one of those pages will showcase in the SERPs. Plus, you won't have a say over which copy gets shown.
4. Disavow
Any site online can give you credit, which means, sometimes, you're getting links from unreliable or unwanted sources. Generally speaking, Google can figure out which sites are good and which are bad, but it's still on you to double-check your backlinks to see where they're coming from. If you find a link that can damage your brand's reputation, use the "Reject Link" (disavow link) in your Google account to eliminate the unwarranted follow.
Maximizing Your Link Juice
If you're looking for ways to maximize your link juice, reach out to publications within your industry to see if you can produce guest blogs for them. Often, these publications will allow you to provide a link or two back to your own site. When you see broken links, you can always offer your own content to publications so they're not delivering 404 errors to their readers, as well.
While you're at it, consider reaching out to a full-suite digital marketing agency that can help you better understand what link juice is, why it's important, and how to get your marketing efforts all, well, juiced up. When you work with a team of pros, you'll soon have a better handle on what the internet is looking for so you can spruce up your content accordingly. Remember, the algorithms are always changing, so it's a good idea to have a team of experts in your back pocket!