In a super busy life, you might have missed these important search engine marketing (SEM) news and updates. I have collected all the main highlights for you in this post.
Check out the latest search engine marketing updates that happened in June.
Google Testing Thumbnail Images in Search Results
Just like Google news layout, now Google testing the similar thumbnails images according to the search intent.
Thumbnails images you can see in the search engine result page (SERP)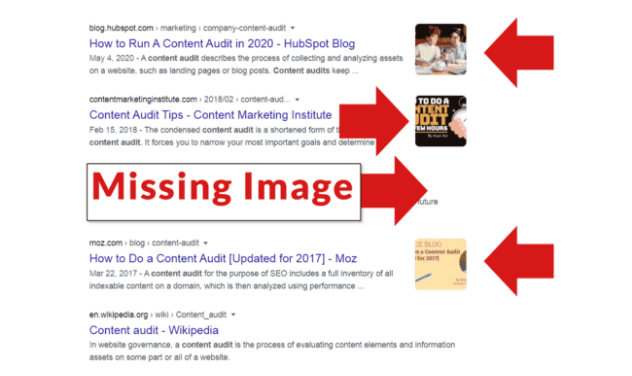 Google auto-suggest dropdown will show you thumbnails image in the drop-down results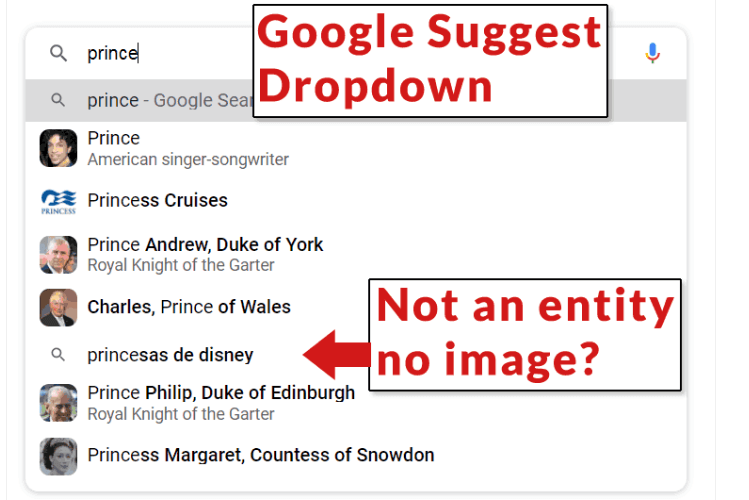 Google Analytics Filters Bot Traffic from App and Web Properties
Previously you were getting reports on how many visits you have received through various bots to your website. Now after this update, by default the bot traffic will be excluded, you do not need to create a separate view for that.
In the announcement post, Google mentioned it.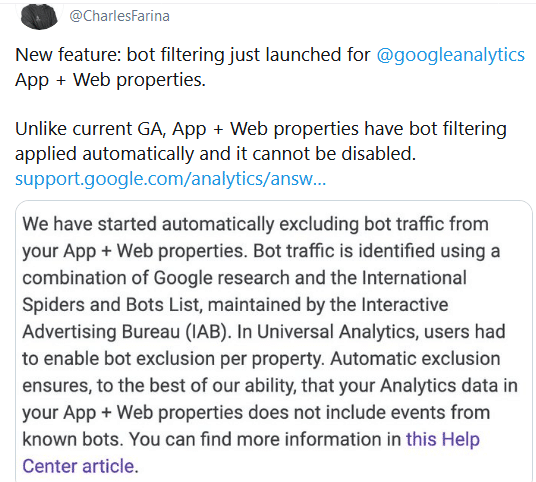 Read the complete story here.
Bing Ranking Factors Revealed
Similar to Google ranking singles, now you can follow the guidelines to rank in Bing search engine too. Bing recently updated its webmaster guidelines that talk about the Bing algorithm to rank content in SERP.
The detailed guidelines explain various factors that affect your ranking in the Bing search engine.
Some of the important ranking factors affecting your Bing search engine ranking are Relevance, Quality, and Credibility, User Engagement, Freshness, Location, Page load time, etc.
Some factors affecting your Bing ranking negatively: Scraped content, automatically generated content, Affiliate programs without sufficient value, Malicious behavior
Read the complete story here.
Google Shopping Ads Are Free to Display in Main Search Results
Good news for the eCommerce and retail sectors. Now you are able to create free shopping ads in Google through merchant center.
A dedicated shopping tag is introduced to show free product listings with all the product features, pricing just like paid shopping ads.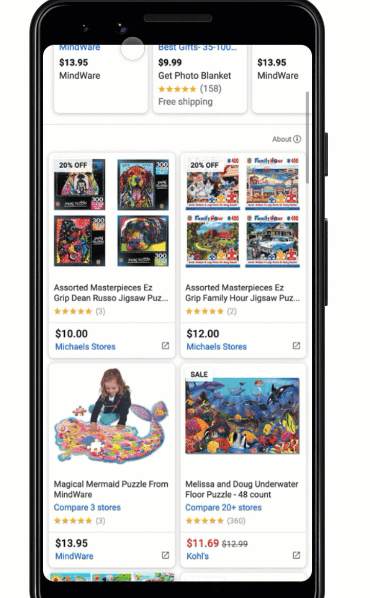 By doing this, merchants can enhance their eCommerce store visibility by driving more traffic directly from the search engines whether you advertise on Google or not.
For advertisers, this means paid campaigns can now be augmented with free listings
How to register for free shopping ads? Check here.
Google said:
If you're an existing user of Merchant Center and Shopping ads, you don't have to do anything to take advantage of the free listings.
For new users of Merchant Center, we'll continue working to streamline the onboarding process over the coming weeks and months.
New partnership with PayPal to allow merchants to link their accounts
We are continuing to work closely with many of our existing partners that help merchants manage their products and inventory, including Shopify, WooCommerce, and BigCommerce, to make digital commerce more accessible for businesses of all sizes.
Read the complete story here.
Test My Site tool to Help people get what they want, faster
After introducing core web vitals last month Google now came up with Test My Site tool. It will analyze your website for the mobile view and make the necessary recommendations to improve your mobile website.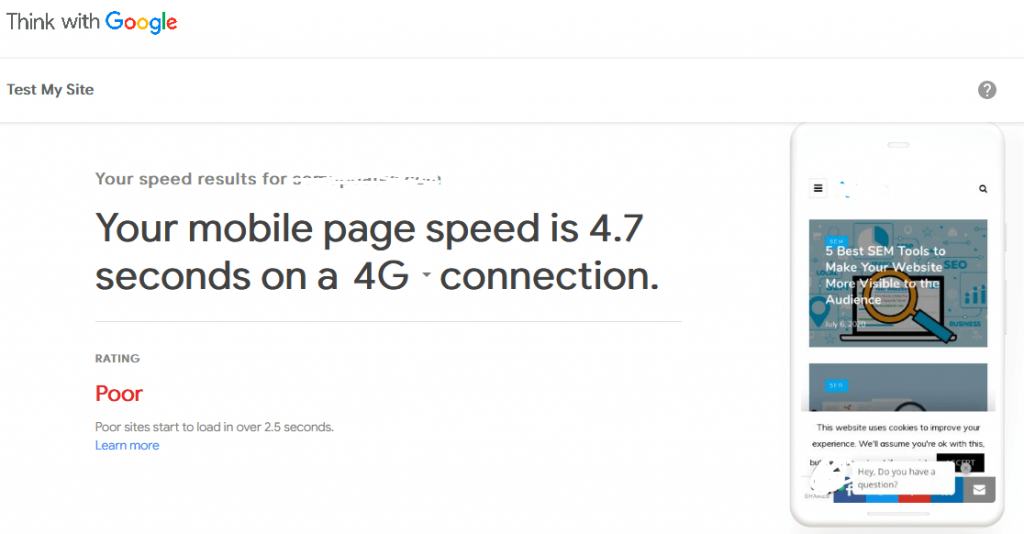 What you get here:
Aligning speed metrics with Web Vitals
Customized tips on how to make your site experience relevant and easy to use.
Read the complete story here.
New direct response solutions on YouTube
To encourage people to take action while watching YouTube videos Google performed some tests and come up with amazing new features to drive more traffic and conversion directly from your YouTube channel.
Google introduced a smart solution for YouTube to make the video more shoppable, use automation to drive conversions, and help you better understand attribution.
#1 Make your video ads your new storefront
Actionable video ads more shoppable—complementing your ad with browsable product imagery to inspire the next purchase.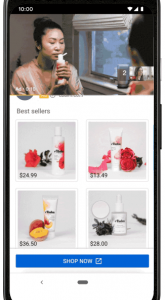 #2 Video action campaigns
a simple and cost-effective way to drive more conversions across YouTube. It automatically brings video ads that drive action to the YouTube home feed, watches pages, and Google video partners, all within one campaign.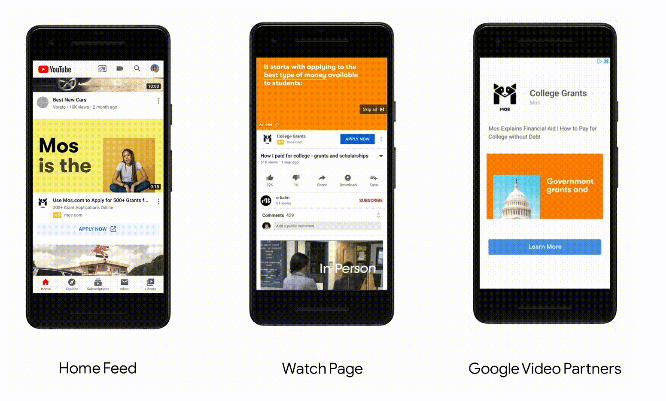 #3 Transform your video campaign into a lead generation tool
Now you are able to generate actual business leads directly from your YouTube video campaign.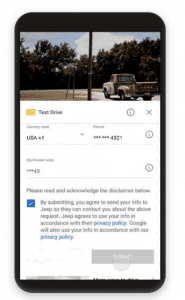 #4 Google Ads Attribution Report
This enhanced ad attribution report enables you to analyze the impacts of various consumer touchpoints.
Now reporting about conversion attribution is more transparent and explains about customer's path to purchase, Google also included YouTube in Google Ads attribution reports.
Attribution reports can provide insight into how budgets can be allocated to maximize impact across YouTube, search and shopping campaigns.
Read the complete story here.
Google Ads Smart campaigns
Now it will take just 15 min to set up an ad campaign with Google smart ad campaign. It is available for all the business sizes.
Smart campaigns easier to use: there are new features that can help you sign up from any device, stand out on Google Maps, see your results right on Google Search, and control when your ads show.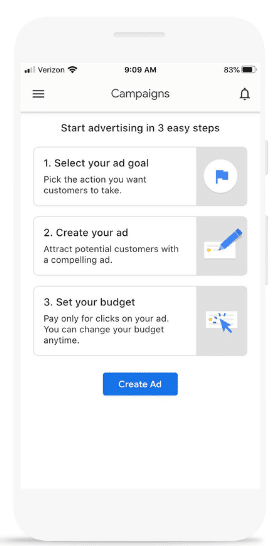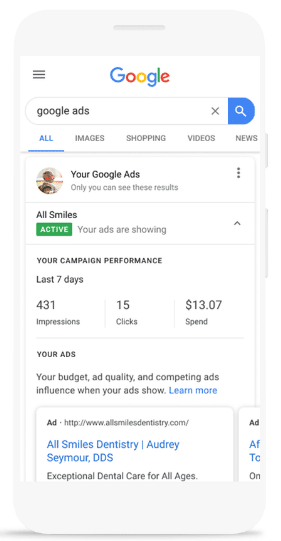 Read the complete story here.
Call analytics for PPC campaigns
This is a new evolution of advertising. Call conversion tracking was a needed future and the company that works on call campaigns is not relaxed with this feature.
Now all the calls can be traced and linked to their respective keywords and campaign level followed by conversion funnel to identify the most profitable campaigns.
Call analytics to establish the link between inbound calls and online search, display, social or email campaigns.
The specific benefits of using an enterprise call analytics platform include – but are not limited to:
Marketing campaign optimization
More efficient marketing budget resource allocation
More unified customer view
Read the complete article here.
Digital Marketing Center launched by Microsoft
Microsoft launches a free Search and Social campaign management platform for SMBs. Here is the highlights:
No keywords or bid management needed
Create multi-channel ads with text, images, and video
Budget optimization
Image ad suggestion
#1 Lunching fully AI-powered campaigns
Digital Marketing Center, advertisers can choose to build their own ads, use automated ad copy or modify auto-suggestions.
#2 Organic social management
Businesses can also create, schedule, and publish posts on Facebook, Instagram, and Twitter for up to 10 profiles from the Social dashboard.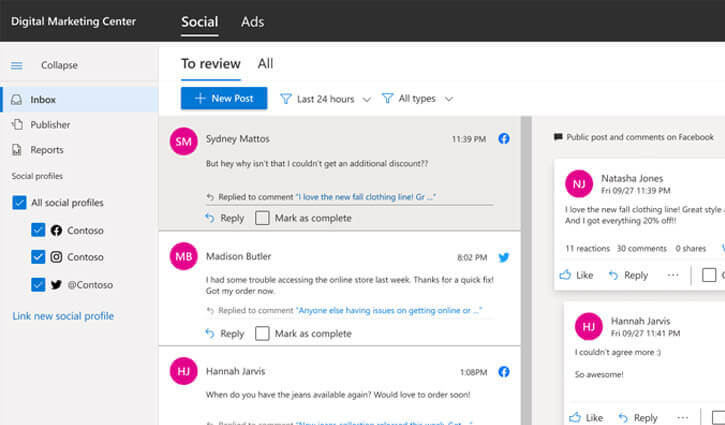 Read the complete story here.
Google tests feed for App install campaigns
Now Google is testing feeds in App campaigns which will help advertisers connect their product feeds to their App campaigns to show product images and other relevant data in their app install ads.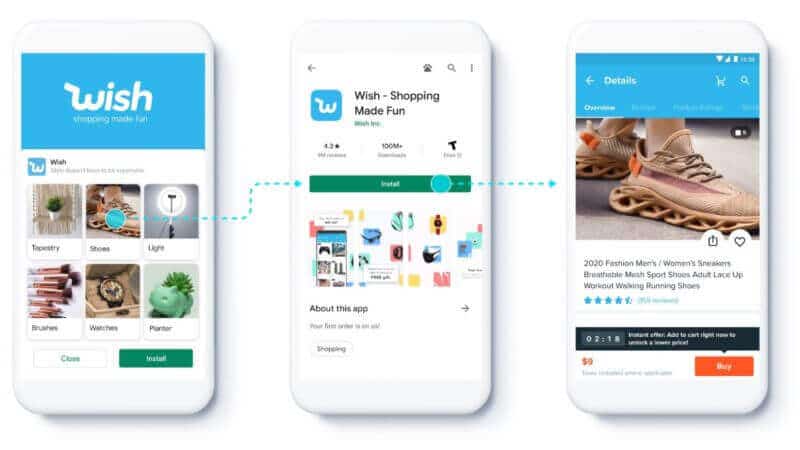 Some cool features of app install:
Deep linking expansion: enable app deep linking from YouTube, Hotel, Gmail and Discover ads
Ad destination reporting: By segmenting campaign reporting by Ad destination advertisers can see now performance data for App deep links and App store clicks
To get app-related data, you'll need to use Google Analytics for Firebase or work with a Google App Attribution partner.
Read the complete story here.
Microsoft Ads Audience Network Planner
Microsoft updating its Ads dashboard very frequently to expand the audience reach for advertisers. Again Microsoft came up with a new audience network planning dashboard to help you plan a better audience for your ad campaign.

Initially, you can see stats for the following:
Estimated monthly audience
Estimated monthly impressions
Demographic bar graphs for age and gender
Location bar graphs which can be reviewed at the country, state, DMA, or city level
Interest bar graphs segmenting our audience by the top in-market audiences in Microsoft
Device bar graphs reviewing the audience by desktop, mobile, or tablet devices.
Some cool audience filters within the Audience Network Planner: Location, Age, Gender, Audience, Industry, Job Function
Read the complete story here.
Google Ads policies update: Housing, employment, and credit advertising policies
To further improve access to housing, employment, and credit opportunities, Google introducing a new personalized advertising policy for certain types of ads.
This policy will prohibit impacted employment, housing, and credit advertisers from targeting or excluding ads based on gender, age, parental status, marital status, or ZIP Code, in addition to our longstanding policies prohibiting personalization based on sensitive categories like race, religion, ethnicity, sexual orientation, national origin or disability.
Read the update here.
Google Ads: Understand changes in conversions with explanations
Advertisers were facing a lot of issues while noticing drops in conversion and clicks suddenly. There were no ways to figure out the issue.
Now Google introduced the 'Explanation box' in which you can check the reason for any change in clicks, impressions, cost and conversions in a single click.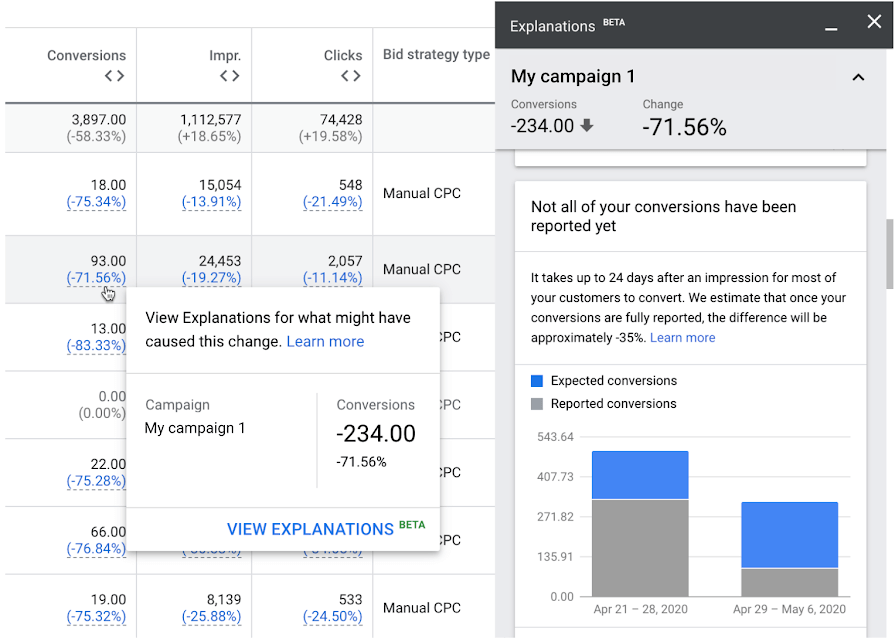 This feature of Google Ads will save a lot of time by doing data mining for you in ads reporting and investigate campaign performance issues on your behalf.
Read the complete story here.
Conclusion
Search engine marketing is a digital marketing stream that comes up with new changes every now and then. Being aware of all the latest SEM news and updates are mandatory for advertisers and marketer.
This list mentioned above covers some of the important SEM updates of June 2020.
Which one is the best news for your business?
Please do comment and share with us on social media, we would love to hear your opinions and thoughts on the same.
Never miss any important update! just leave your email and we will keep you updated…