How to expand your audience reach and enhance your website visibility with search engine marketing? This article explains how top SEM (search engine marketing) tools can help you.
Every day, millions of internet users use different search engines to discover content and information based on their varied interests. At the time of conducting an online search, viewers come across new websites, brands, businesses, products, and services.
As soon as the viewers find content or products relevant to their search, they are likely to transform into loyal audiences or potential customers. An online search not only brings new opportunities for potential customers to discover a new product but also allows businesses to grow their sales.
However, due to the presence of several competitor websites offering similar information, products, and services, new businesses are likely to get lost and not find their way to the first page of search engine page results (SERPs).
As most of the audience often does not go beyond the first few pages of the SERPs, websites need to include highly relevant and appropriate keywords to boost their search engine rankings. The higher a website ranks, the higher its chances to increase visibility and bring more people to it.
Since a website's online visibility cannot be improved overnight, strategies such as Search Engine Marketing (SEM) helps websites in ranking higher on different search engine pages.
In a recent report by Hubspot, "68% of marketers agreed that paid advertising is very important or extremely important for their overall marketing strategy."
What is Search Engine Marketing?
Search Engine Marketing (SEM) is a strategy that helps digital marketers in increasing a website's visibility in different search engines, such as Google, Bing, or Yahoo.
Often confused with search engine optimization (SEO), SEM is a unique digital marketing strategy.
While SEO refers to organic search results, SEM is all about paid search advertising.
With the help of SEO, a website can be optimized with keywords based on a website's activity or by linking a website with other authorized websites with a higher number of users. It also helps in improving a website's outreach and link building and brings organic traffic to a website.
On the other hand, with the help of SEM, websites can pay to get listed in the sponsored section of different search engines.
SEM is a digital marketing segment that consists of SEO and many other search marketing strategies, such as social media marketing (SMM), cost-per-click (CPC), and pay-per-click (PPC).
As SEM focuses on getting paid traffic to a website, there are various paid search programs available that help websites in boosting their online ranking and increasing website visibility.
For example, PPC is an element of SEM, using which advertisers can list their website in the sponsored area of a SERP and pay for the listing whenever a prospect clicks on their ad.
In a report by Worldlead, "it was observed that pay-per-click helped websites in converting 50% traffic as compared to organic traffic."
For succeeding in an SEM program, digital marketers need to use various SEM tools to fulfill the different objectives of their digital marketing strategy.
What are the top SEM tools and why you need it?
SEM tools help digital marketers in managing, optimizing, and automating their paid search ads. These tools come handy at the time of creating strategic and intelligent SEM campaigns.
With the help of SEM tools, digital marketers can research keywords, allocate a budget, bid for recommendations, run paid ad campaigns, and forecast and analyze their SEM results.
Additionally, SEM tools allow advertisers to capture other audiences that they might not be able to target using organic SEO.
Although search engines like Google and Bing offer first-party SEM software, known as Google Adwords and Bing Ads respectively, there are also other cross-channel campaign management tools available in the market. These tools make it easier for websites to integrate with first-party tools, manage paid search ads, and improve site visibility.
Due to the broad range of SEM tools available with different capabilities, many a time advertisers get overwhelmed and pick up an SEM tool which might not add many benefits to their SEM campaign.
Thus, to save you from spending your resources on inappropriate SEM tools, here is a list of 5 of the best SEM tools that will make your website more visible.
SEMrush
One of the leading SEM tools, SEMrush helps digital marketers in laying a strong foundation for their SEM account. A popular tool by SEMrush is Advertising Research, which gives advertisers insight into their competitors' ads.
Using this tool, you can check out the paid search strategies used by your competitors and accordingly plan your PPC campaign.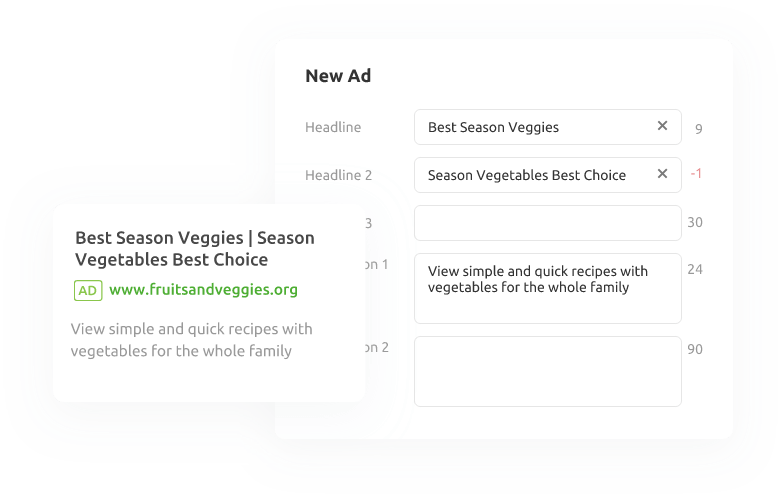 With a database of 5.2 million advertisers, SEMRush has successfully helped businesses such as Booking.com, Vodafone and WIX to rank higher on Google.
Additionally, you can get some useful tips in making the most of your paid marketing campaigns. With this tool, advertisers can explore the various paid search terms and keywords which their competitors are bidding on. It helps advertisers in getting CPC and search volume estimates for widely used keywords in their niche.
Once you know the competitive density of a keyword, you can decide whether you need to bid on the same keywords or use different keywords to stay ahead of the competition.
Furthermore, using the Display Advertising tool, users can analyze the competitors' ad texts, banners, ad placement, and the demographics of their audience. It will make it easier for you to set a successful SEM strategy for targeting the right audience and using an appropriate position to display your paid ads.
Adobe Advertising Cloud
If you want to take your digital advertising strategy one step ahead, then Adobe Advertising Cloud is a must-have.
With the help of its unique set of tools, Adobe Advertising Cloud helps advertisers create an omnichannel strategy and have a completely integrated demand-side platform.

From accessing its ad database to creating unique ad campaigns to carry out the quality check, optimization, and analysis, you can use this tool to make your SEM strategy more efficient.
Companies such as Dell and Allianz use this tool to target audience, optimize campaigns, measure success, and get better results. As this tool also helps marketers in accurately forecasting and predicting the outcomes of ongoing ad campaigns, you can readily tweak your ads to make your website more visible.
Adobe's Predictive Forecasting tool uses artificial intelligence to personalize and automate ad campaigns based on your audience, their location, device, and browsing times. It helps advertisers save a lot of time and resources without compromising on the quality of website traffic.
HubSpot Ads Tracking Software
Another popular SEM tool on the list is HubSpot Ads. Users can find the Ads tool under HubSpot's marketing tools. The tool makes it easier for advertisers to determine their target audience on different search engines and social media platforms.
Using HubSpot Ads and CRM tools, you can create a tailored list of audiences that can be targeted at each stage of their online journey. It will allow you to expand your audience database and increase the visibility of your website in different domains. You can also get real-time reports on your various advertising campaigns.
As this tool deeply studies the behavior of your target audience, it provides you with comprehensive reports stating how your paid ads are influencing visitors at different stages. Once you understand which ad campaigns are working better, you can use these ads to attract more traffic towards your website and convert website visitors into potential customers.
By providing more personalized communication, HubSpot has been successful in helping businesses such as Happy Marketer to increase their leads by 200%.
WordStream
An efficient SEM tool, WordStream is specially designed to suit the growing needs of digital marketing professionals, marketing agencies, and small businesses.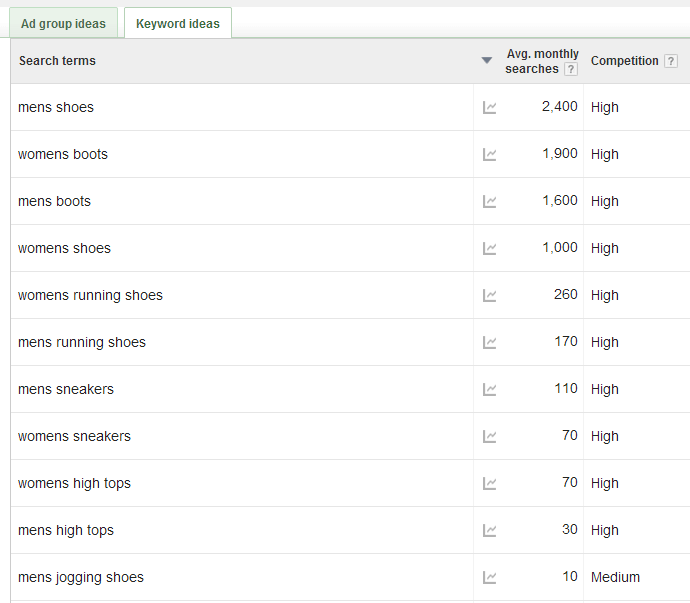 Due to its comprehensive nature, this tool guides advertisers to successfully optimize different ad campaigns. Whether you are using Google Adwords or Bing Ads, WordStream will efficiently manage all your first-party SEM tools in one place.
Additionally, this tool helps advertisers in managing bids, improving the overall quality score, identifying negative keywords, researching new keywords, building unique ad campaigns, creating optimized landing pages, ads optimization, etc. With the help of WordStream, many startups have seen a growth in traffic and conversion in a short span for time.
For example, 98 Buck Social, a startup digital marketing agency saw an increase in its conversion by 400% after using WordStream.
Furthermore, you can also use this SEM tool to track all the calls and conversions on your website and generate a comprehensive report for all your different paid ad campaigns. For advanced version users, this tool also provides additional support in the form of in-depth account guidance, best practices and a customized roadmap to fulfill your digital marketing goals.
Optmyzr
An award-winning SEM tool, Optmyzr offers enterprise-grade search marketing tools at the most competitive prices.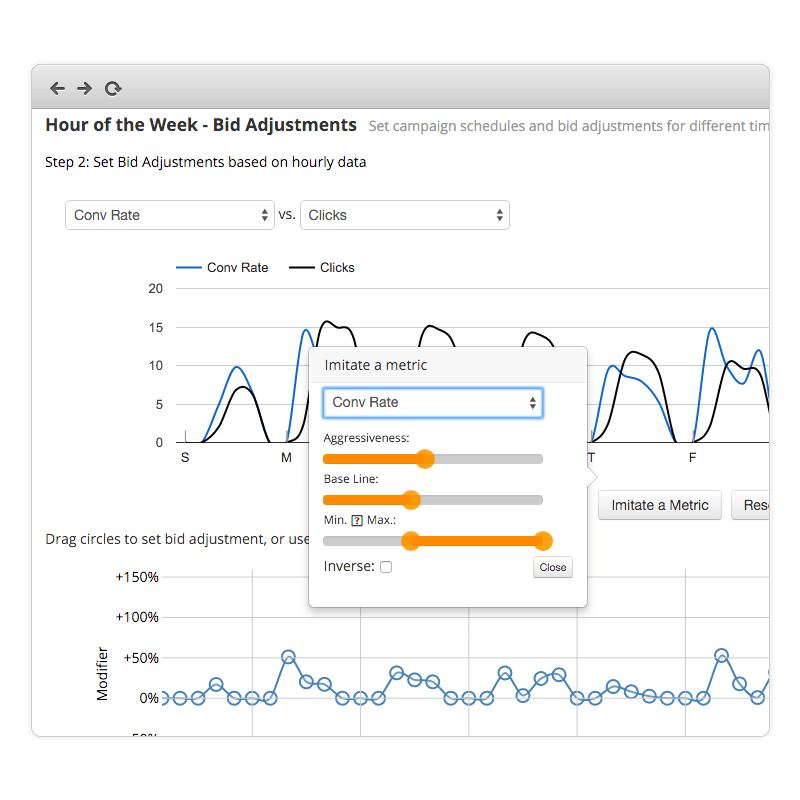 Once you enter your website or business details, this tool automatically builds campaigns from your data. It also offers suggestions and gives alerts to advertisers based on their advertising goals.
This tool uses the latest machine learning techniques to instantly optimize ad campaigns and create a solid digital marketing strategy. Using this tool, you can research keywords and find the negative and positive keywords which can either make or break your marketing campaign.
This tool also supports prewritten PPC scripts and has a flexible rule engine, using which you can build famous account structures such as GRIP and SKAG.
Used by renowned international brands such as Adidas and Airbnb, Optmyzer also allows users to analyze their weekly campaign performance and set bid adjustments to get maximum return on investments. All these features help users increase the overall performance of their paid ad campaigns and improve website visibility.
Best Practices for better SEM
Review your budget from time to time and see which SEM tools work best for your website.
Keep a constant eye out for the latest trends of elements related to SEM such as Google Ads, PPC, CPC, etc. and modify your strategy to meet the on-going trends.
If one platform does not work for you, then do not hesitate in trying out other platforms. Social media platforms such as Facebook or LinkedIn offer good opportunities for paid marketing.
As a lot of traffic can come from mobile devices, give equal importance to mobile paid ad strategy.
Businesses that wish to target local customers should use geo-targeting while advertising their website. The geolocation added along with the ad will make sure the sponsored website is listed in front of local customers.
Create unique ad content that can easily gain the attention of your target audience. Ideally, you should address the issues faced by your potential customers and demonstrate how your products or services will solve this problem.
Conclusion
SEM tools can be of great help for businesses, as well as advertisers who wish to optimize and refine their ads while making their websites highly visible.
When used along with SEO, these tools decrease CPC and PPC and increase the click-through rate. Furthermore, a strategic SEM campaign will bring your ads in front of the target audience by providing them with relevant data when they are looking for it. As these tools help in ranking websites higher on search engines, it instantly attracts more genuine visitors towards a website.
Which tool you are going to use first to expand your audience reach and website visibility? Share in comments. We will be happy to consider that.