What Are The Digital Marketing Trends You Should Continue?
Take your digital marketing efforts today to the next day to get known more in the future. Here are the digital marketing trends you should keep doing.
For the last few decades, the world has gone through many changes, and the most significant one is the internet. When the internet became accessible and available to the general public, it removed all communication barriers as more people gained internet access. Businesses back then started to include 'digital' in their marketing process.
As business owners have seen the growth of internet users worldwide, they have realised that expanding their operation online is an opportunity to promote their products or services to reach out more to their target audience.
The internet has allowed businesses to utilise digital marketing and gain plenty of benefits, such as attracting more potential customers and increased website traffic. However, such benefits are only available if businesses are capable of adapting to the ever-changing digital marketing trends.
Keeping up-to-date with the latest digital marketing trends and putting them into practice is one way to make that happen. Remember that a static image alone is not enough to persuade potential customers to take action. You have to guide customers throughout their purchase journey in every way possible.
Stay in the know by reading the following.
8 Digital Marketing Trends That Will Still Work In 2023
Conversational Marketing
The world's technological advancement makes almost everything quick and easy, so it is not surprising that potential customers want to get an immediate answer to what they are looking for, whether for personal or business use.
Instead of wasting time finding what they are looking for, most people would prefer to ask, and the quickest way to do it is to send a chat. The problem, however, is that no matter how helpful chatbots are, the response should sound more natural and conversational than ever—that is where conversational marketing comes in.
Conversational marketing refers to a personal, intimate, and instant connection between the brand and the buyer. Putting this into practice helps enhance user experience and customer engagement.
Source: Jessica La's personal blog website
Personalisation
Another digital marketing trend that will stay is personalisation. It is a strategy that businesses can use to showcase their products or services and display their interests in their customers.
Through personalised campaigns, businesses can build brand loyalty and enhance customer satisfaction while improving brand recognition. Research revealed by Insider Intelligence is that 73% of customers expect companies to understand what they want and need.
Learning your customers' needs, preferences, and interests can help you personalise campaigns. Take Netflix, for example. They use machine learning to create a list of movies and series suggestions based on the user's watching history and reactions (e.g., thumbs down – not for me, thumbs up – I like it!, and double thumbs up – I love it!).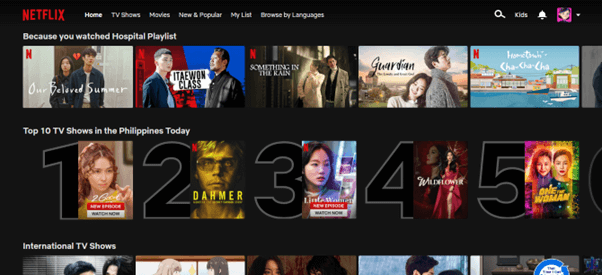 With the personalisation of Netflix, its users will have a never-ending watchlist. That means users will continue to find movies and series that can catch their attention and consider watching them now or later.
Video Marketing
Video marketing has become relevant as more people watch online videos over the past few years. Statista has found that 27.2% of people spend more than 10 hours a week watching online videos alone.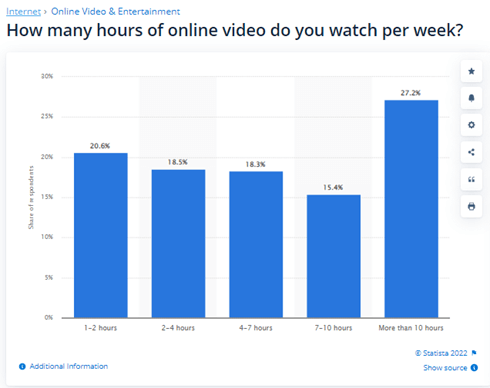 Businesses should take advantage of that online video watch time and consider online videos as their digital marketing campaigns. Doing so should help increase their brand exposure, and potential customers will become more persuaded by what they offer.
Below are the types of video content you can share with your customers:
Commercials
Testimonials
Live Videos
Animations
Vlog
Webinars
Contests
Once you have created a video, consider posting it on social media. Since social media has become an excellent marketing tool in Singapore and other parts of the world, you can expect to gain a lot of views and traffic.
Although many people watch online videos, you should know that not every clip is successful. Some are better than others because they have the following qualities:
Showcase the story more than sales
Catch the attention of viewers in the first three seconds
A brief but descriptive that describes the video content
Include call-to-action (CTA)
Collaborate with other brands or influencers
Short video duration
SERP Position Zero
69% of the world that has internet access are somehow familiar with SERP (search engine results pages) position zero. After all, when people want to learn about something, they type their concerns on the search bar of search engines like Google and tons of information will appear.
But with thousands to millions of results, no one would consider checking all of them because it would be time-consuming. Think of it as looking for an answer in a massive library like in the olden days.
Search engines created SERP position zero, also known as a featured snippet, to ease the hassle of searching. As shown in the image below, the position of a featured snippet appears above the first result.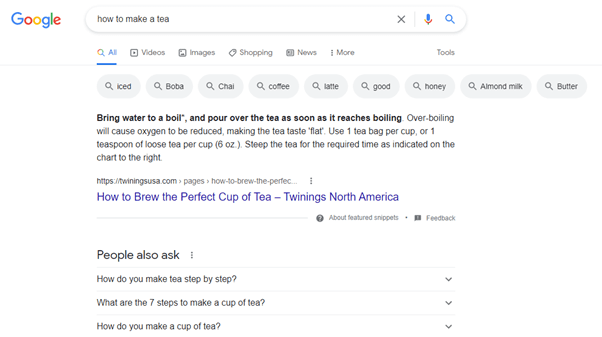 With a featured snippet, people can quickly discover the most relevant information they are looking for online, which is very helpful for those searching using voice search.
Here are some things you need to do to increase the likelihood of getting your local SEO campaigns in Singapore to become featured snippets:
Focus on on-page SEO
Use most searched keywords to create content
Produce content using the 'People Also Ask' section
Shoppable Social Media Post
Everyone loves shopping and using social media in their spare time. Popular social media platforms like Facebook and Instagram have considered these two factors, which drive them to launch the 'Marketplace'.
A marketplace is a place within social media where businesses, big or small, can set up their e-commerce store to sell their products and lead their potential customers to their actual website.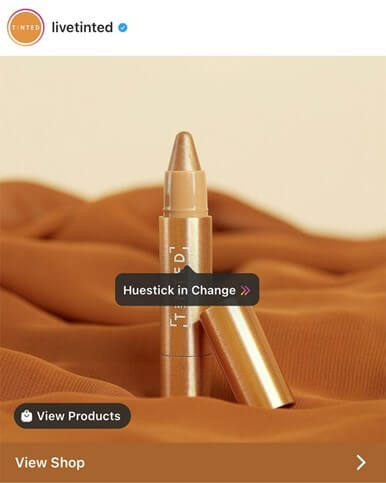 Businesses can make their social media marketing campaigns more visible by turning them into sponsored posts. Like search engine marketing (SEM) that every company uses to promote their campaigns on search engines, a sponsored post appears right in front of the target audience on social media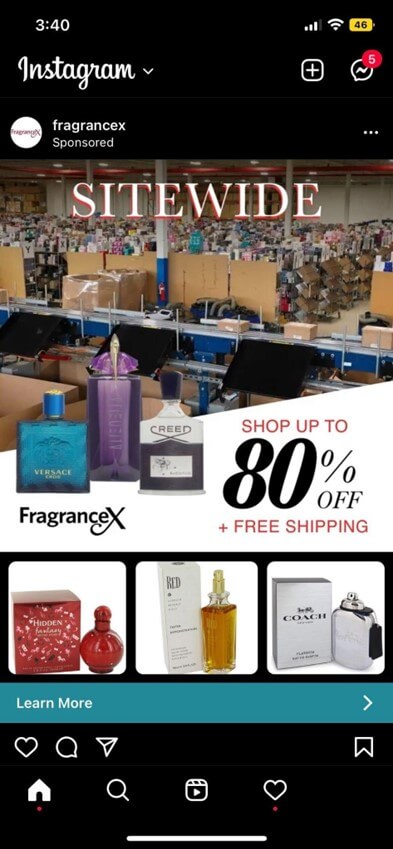 With the growth of digital device users, more businesses that expand their operation in the Marketplace will gain more revenue. Statista forecasted that the global social revenue will increase 30.8% yearly from 2022 to 2030.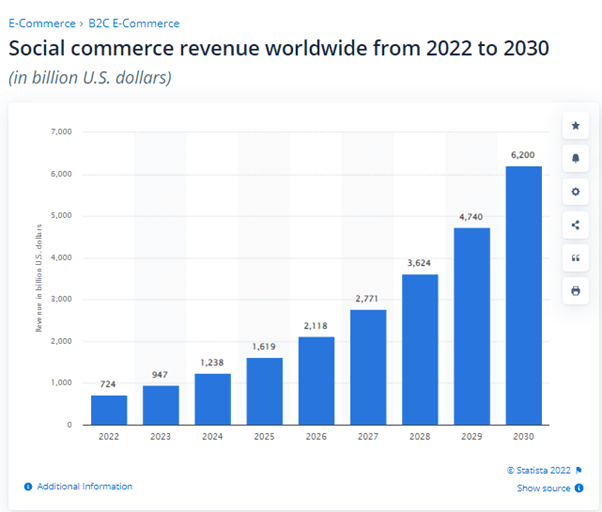 Businesses that start expanding their operation on social media can expect to earn more revenue from social media users in the coming years.
Visual Search
Searching for something unfamiliar becomes easier with visual search. After all, you only need to snap a picture, and Google lens will look for something similar on the internet. Now, people will not have a hard time describing the appearance of the item to find what it is called.
Google was the first search engine to employ visual search technology and introduced the Google Lens app to its users. The Google Lens app can recognise more than 1 billion things and find similar items across the web.
Besides finding similar items, Google Len has other features: searching landmarks, reading reviews and language translation.

Another reason why visual search is a digital marketing trend that will stay is that it helps people with their online shopping. According to Google, they have noticed that people using visual search in their purchase journey are most likely to make a purchase.
In that case, the more you should optimise your website for visual search to increase the likelihood of your potential coming across your products. Below are some tips that can help you optimise your website for visual search:
Name image files
Add alt text
Write captions
Voice Search
Another way to search for information online is through voice search. Like visual search, users no longer need to type their search intent. They would use their voice instead to command their virtual assistant like Siri or Alexa to find what they are looking for online.
Although typing search intent is not that hard, 27% of the global population uses voice search, especially with their mobile devices. Given that more and more people are using voice search for their daily convenience, it is logical to assume that it will remain relevant and grow in popularity.
Focus on local SEO
Opt for long tail keywords
Properly structure your faq page
Pay attention to mobile
Social Media Stories
Social media stories are another digital marketing trend that is currently taking the world by storm, from Facebook Stories to IG Reels. Since people nowadays are fond of watching short-form online videos, creating campaigns through this method will help increase brand awareness and increase customer engagement.
The GIF shown below is an IG reel of Nike showcasing the quality of their shoes in the sports industry. Despite the short video length, Nike has successfully relied on what they want to say to their target audience, which helped them gain hundreds of thousands of likes and millions of views.
Key Takeaways
Create intimate moments with potential customers through conversational marketing
Personalisation can make customers to feel more valued
Video marketing can help increase brand exposure
With visual search, anyone can find anything in a snap
The Bottom Line
These are just some of the digital marketing trends you can look forward to still working in 2023. If you need help promoting your business, outsource your search engine optimisation (SEO) and other campaigns.
Consider reaching out to one of the top digital marketing agencies in Singapore like OOm to help create compelling content that can help attract potential customers and generate conversions.
Contact OOm, an award-winning digital marketing agency, at 6391-0930 or leave a message on their website to know how they can help your business.