Pay per click advertising, short for PPC ads, is one of the most useful tools in every small business marketing toolbox. PPC allows small businesses to compete against the larger competitors on a more level playing field and more often providing them immediate ROI.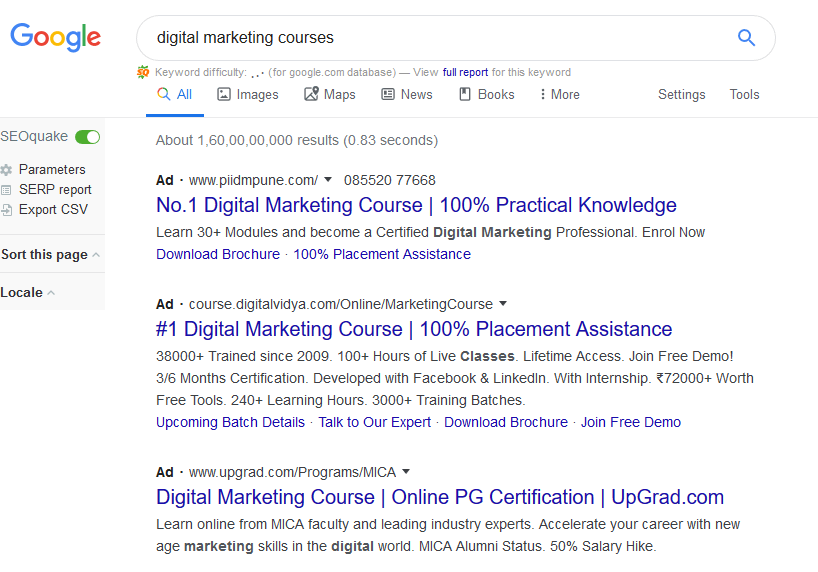 The problem is, you can spend hours and hours in optimizing your PPC ads campaign, and however, if you have not correctly laid down the groundwork, then you are just wasting valuable money and time. And this is true regardless of what kind of ads you are running— Google AdWords, Facebook Ads or your retargeting campaign.
So, if you wish to make the most out of your efforts, here are some great PPC advertising rules you need to set in to make sure that you are having a good start.
#1 Outlining Your Advertising Goal
First off, you need to plan your PPC campaign.
How?
You outline what you wish to achieve.
Do you need to increase sales by say 20 percent or will 2 percent seems more realistic?
Do you need to increase the number of subscribers on your channel or blogs?
Being able to measure how you are doing against your goals and objectives is one of the best parts of PPC ads. So, why not take full advantage?
#2 Setting A Budget
The most common PPC ad platforms like Facebook Ads and Google AdWords ask for a daily budget. And this can cause you to spend a lot of money without knowing.
However, once you set an overall budget for your campaigns, it is easier to keep the expenses under control.
To do this, consider how much budget you can spend on ads per month and splitting it across ad networks (Facebook Ads, Google AdWords, Twitter or others) or campaigns (retargeting, display, or search).
Take the ad network or campaign budget and divide it by 30 which is the average number of days per month. That will be your correct daily budget.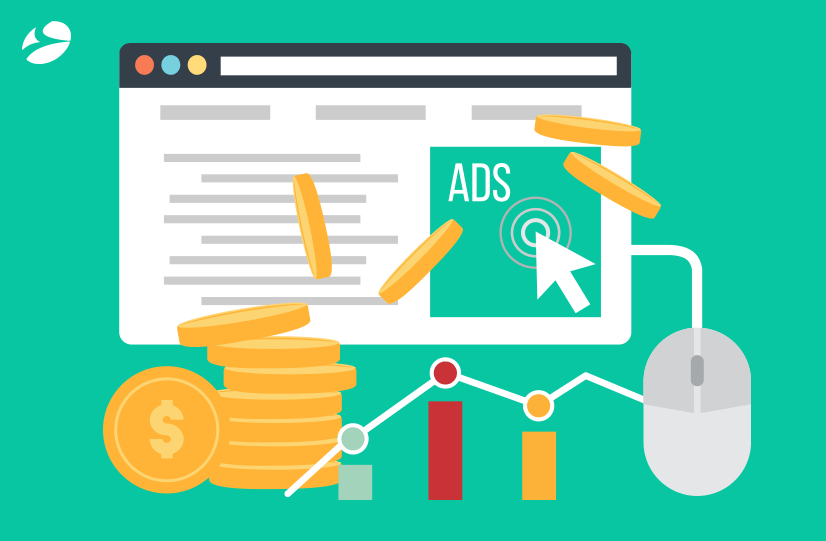 In addition, you also need to establish a rough maximum cost estimate per conversion— how much are you willing to spend to get a new client. This should you see if you are breaking even on your ad campaigns.
And if the amount of money that you spent in order to get a new client is lower than what you earn, then in general, from that customer, your PPC campaign is running a loss.
#3 Determine Your Audience
In every PPC advertising campaign, your audience plays a huge role and capturing their interest is essential.
If your audience isn't even interested in your ads, then you are just throwing away money. I mean, would you even click on something that fails pique your interest?
Source: semrush
So, when planning a PPC ad campaign, take a moment to consider your audience.
Who are they?
What do they want?
What do they do?
How can your service or product help them?
Empathy is always a great way to create a connection and attracting attention. So make sure you create ads around the wants and needs of your users.
#4 Utilize A Dedicated Landing Page
If you wish to take a chance and direct audience that clicks your ads to your website homepage, then no one's stopping you.
However, you need to know that PPC ad campaigns that utilize dedicated landing pages witness an improvement in their conversion rate by at least 25 percent.
This is because our brain is wired to search for consistency. And users tend to easily locate on the landing page what they saw in your banner or search text ad. If they do not find it quickly, then they might leave right away.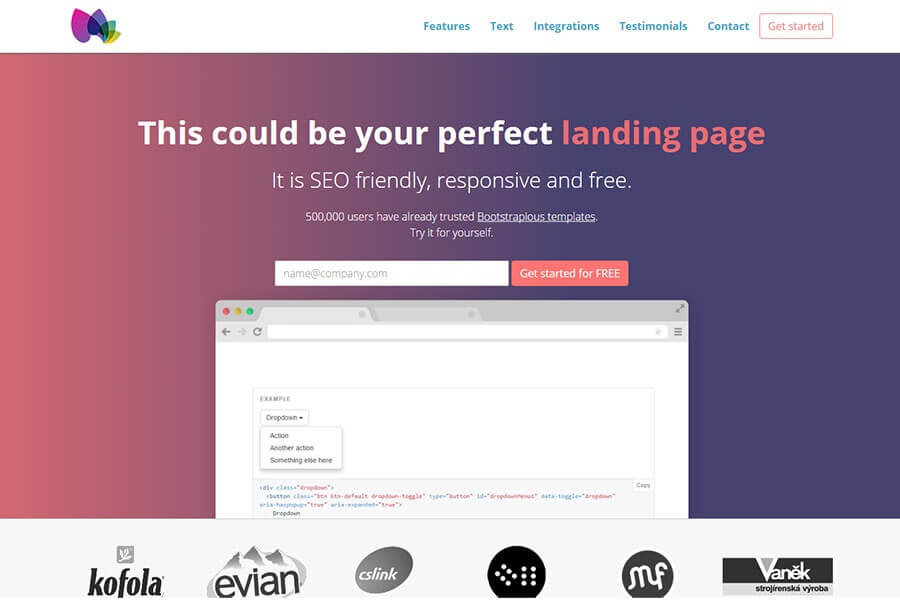 A dedicated landing page allows visitors to be one step closer to conversion. It provides consistency and removes unnecessary clicks.
#5 Take Advantage of Ad Extensions
There are several types of ad extensions that can be used in order to provide useful data to your audience. This includes directions, phone numbers, extra services, and products and more.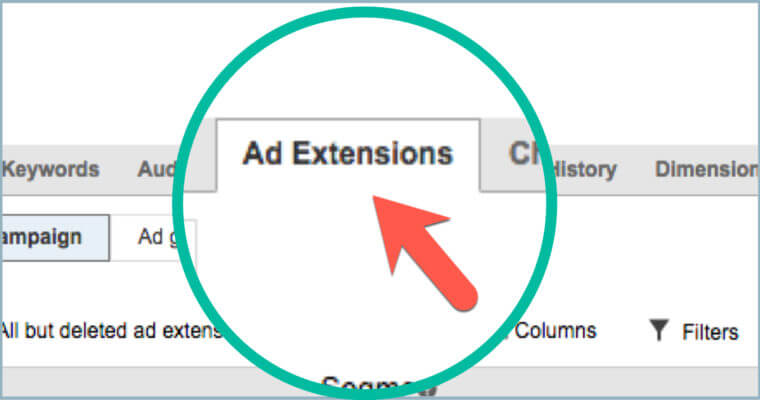 Hey are quite simple to set up, don't cause anything extra and you can expect a boost in your click-through rate when using them.
However, using the right kind of ad extension can help you're ad stand out from others and attract more clicks.
This type of ad extension allows an advertiser to display a shortlist of links to their website's internal pages which users might find useful directly in the advertisement.
In addition, the added links make the ad larger, so it takes up more space in the SERP, giving you more exposure. Also, sitelinks provide users with the extra option so that the can get what they want from your site with less work and fewer clicks on their end.
This one allows you to list your organization's address in your ads, making it suitable for businesses with a physical store. It also improves your ads by showing users a map of your location.
There are a couple of ways to get your address to show. You can use your Google My Business account and link it up with your ads. If you don't have one, you can choose Manually Entered Addresses and the +New extension From here, so you can enter the address and apply it to all of your campaigns.
This type is a great resource if your business relies on calls for leads.
Attaching your organization's phone number in your ads is a good way to encourage potential customers to directly call you. It also comes with the added benefit of detailed reporting since you can also measure phone call conversions.
#6 Strong CTAs Are A Must
Probably the most basic, but most often overlooked rules in PPC ad campaigns. If you do not tell your users what to do next, then they will stop and do nothing.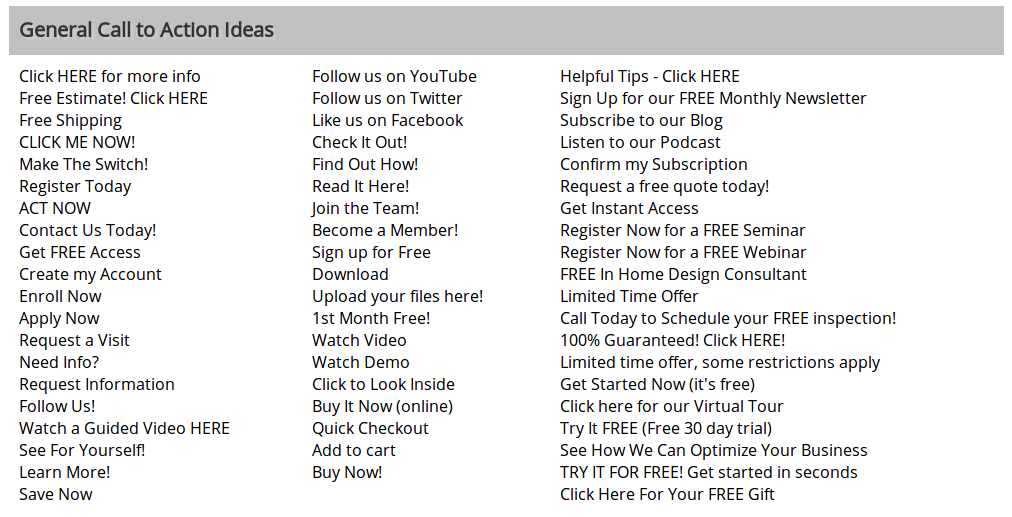 Source: conversionXL
Without a powerful call to action, your audience will not feel compelled to go to the next step.
In order to be effective, the CTA needs to naturally fit with your copy. You need to pay attention to context and align it with the rest of your message.
For any search engine market campaign need proper planning, without planning you can't run a successful PPC campaign.
Here you can find the checklist for your PPC advertising campaign planning.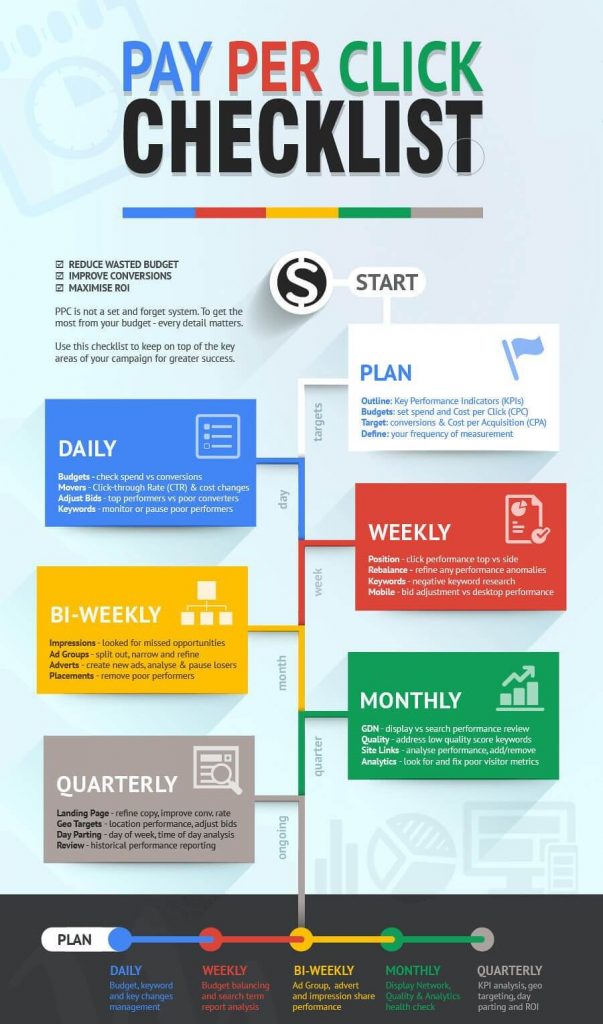 Source: Midas Media