As a business, you will be online. Google My Business is the most important listing to drive online traffic to your business. Why not learn how to leverage with GMB?
According to Google's own Insights Study presented by digital marketing company BrightLocal, they studied the usage and success of Google My Business across a plethora of industries. The results they found were massive.
On average, businesses that completed a Google My Business (GMB) appeared on around a thousand searches each month. Many of these searches were first-time impressions. Around 5% of GMB searches of a company resulted in an action. Actions include placing orders, viewing menus, calling numbers, or leaving reviews.
More than half of those actions resulted in a website. Since this last stat varies by industry and company, it is safe to assume that a handful of leads get converted to clients.
To achieve success with this platform, you need to keep in mind that it is a location-based interface. It also happens to be the online listing that most search engine optimization professionals start with on their SEO campaign projects.
Let's First Understand What Google My Business Is
Google My Business- Unlike many other tools Google has released over the decades, GMB is a free business listing tool that makes sure that business owners start to build an online presence. It can offer local owners the chance to brand themselves online with ease, thanks to its intuitive setup.
Add-on features like Local Search are perfect for those wanting to get the vital business information that their leads and customers need to know. They take a business owner or their digital marketing assistant by the hand with digestible chunks of information such as setting up business hours, industry categories, reviews, etc. Heck, countless resources facilitate the process of needing to reach out to past clientele for business reviews.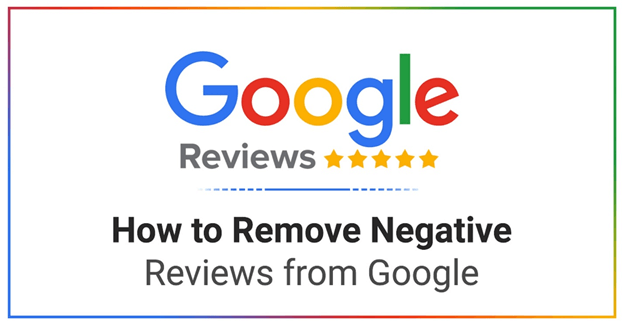 Source: Courtesy of Google My Business's One of Many Simple Guides That Allow Business Owners To Manage Their Digital Presence Without Having Prior Knowledge
Google My Business also makes it so that you can present the most relevant information about your company for your target audience and area by allowing you to do GMB posts to keep your audience engaged with your listing. It is kind of like Google's counterpart to Facebook.
You should also Access the business site on Google.
Let's Briefly Go Over Google Knowledge Graph
As a Google knowledge base, this nifty tool is a platform that aggregates information from all other Google properties to boost a business or organization's search engine results. Niche relevancy and location are what matters, and that is what Knowledge Graph helps in organizing digital impressions for businesses.
This platform also syncs up with GMB verified listings. You may ask, "how does this software make it easier for businesses to be found by cold leads?" Thankfully, the info is presented to the user in a way where the search results show up with an infobox that aides the user. Google Knowledge Graph's interface is visual-friendly too.
When Listing Is Completed, Then What?
Once created, Google includes your business location on its search engine info aggregator. With this, your business starts to show up without having to invest in an ad. That is otherwise known as organic presence; you do not pay for any click that you gain. Instead, you show up on the most relevant search engine result pages (SERPs) if you make it so that your digital platforms/assets convey who you are and what you are about, from a business standpoint.
Once you are done making a GMB, Google Maps will sync your location with relevant searches that are great as most organic searches are from Google. Google uses application programming interfaces (APIs) to integrate all your information from virtually every Google property you may have used like Google+.
Third-party software such as website builders WordPress makes it easy for users to connect with their Google API. This way, owners can show a map (using Google Maps) of their business's location on their website as Google restricts that feature to those with an API key.
When was the last time a search engine did that? Never! When was the last time you looked at MSN, Bing, or Yahoo? Most likely, it was a long time ago or never as well.
Make sure you use Google's resources to ensure that all tick marks are checked.
Let's Jump Into the GMB Basics
Although you could outsource setting up business listings to any digital marketer, you need to understand the value that a GMB presents to a business rather than just placing one because everybody else is doing it.
To begin, thank Google that GMB is entirely free. Surprisingly, the top digital platform on the planet would allow that to be the case as Google could quickly start charging businesses to have their listing. According to SearchEngineLand, it is speculated that Google may decide to do so as they have been sending out surveys to see if companies would pay for services they are otherwise getting free.
Anyhow, GMB is free. Please take advantage of it as Google favors its properties in its SERPS. You want to appear on SERPs as they are the most utilized platform on the web, which in this day in age is vital. However, this isn't to say that you should use GMB as an "end all be all" resource.
Business owners should still have company websites. Having an existing site helps as GMBs act like a "rubber stamp" when it comes to legitimizing your business digitally. To Google's eyes, your business is real if you (someone you outsourced the work to) took the time to add a website and a listing.
Moreover, the search engines reward you having you appear above or on page one for a niche and location instead of a business that didn't take those steps.
Source: Courtesy of Google API, this image is an example of how you can sync multiple APIs from each service or property.
There is still a probability that your business could be already appearing in the SERPs. Many without a website have a GMB setup for a while ago. That just shows how much Google prioritizes its properties as opposed to third-party interfaces like Wix or Weebly. Nevertheless, as mentioned before, it helps to have it. Ensure that the information is relevant today as you could have customers recommending changes to Google if the info on your listing is not accurate.
Let's Get Started
Before you do anything, Google searches your business to see if anything pops up. Unclaimed GMBs can pop up, especially if you had situations where you hired a marketer years ago to handle tasks like these but never heard from them again. If that is the case, claim it. By going through the verification process, this grants you access to edit the information.
There is a possibility that someone else claimed your business (as foreshadowed by a scenario where you outsourced a marketer). If that is the case,  create a separate listing. Then, you can report to Google about the GMB that is owned by someone who shouldn't have it.
Once you are in the GMB listing, manage your business information. Address, name, hours of operation, and phone number are intuitive to fill out.
Next, label your company name with the main city name you wish to target for your services or niche: Business NAME of City A. Keep in mind that this only applies to a GMB that is location sensitive. Google can better distinguish your business location in one city versus another that may be across the country. Plus, this will boost you in geographically catered SERPs.
Pay close attention to this sequential step as many people get this mixed up. Many businesses don't want to reveal their location because they service their clients elsewhere or are location-neutral. Instead, several companies want to show a service area that could encompass a city or metro.
That is the case for many damage restoration contractors, plumbers, and digital marketers. If you wish not to reveal the address of your brick and mortar or home, make sure to hide the address where GMB asks you if "your business being created delivers goods or services to customers at your location."
Source: Here is an example of the prompt of a fire restoration company's GMB listing does not reveal a location where customers can visit.
It used to be the case where Google would just allow you to give a mile radius of your service area from your town of origin. Now, once you get to the service area, keep in mind that some companies blankly cover a whole metropolis instead of others covering specific neighborhoods or towns/cities.
Google also added a section that appears to be where you can add your social media handle. That is the tab where you place a handle to facilitate the way customers find your business on Maps and Search. You should make sure you are consistent with your business's handle on its Twitter, Instagram, Facebook, and other social media. If there isn't one, go back and edit each profile.
Once you scroll down further, you will want to add an appointment link where customers can be redirected to a page where you can sign up and convert leads to clients. That can be a funnel page, a contact form, or page that triggers a call tracking phone number to ring.
Services & Products are a crucial section in your GMB. If you are selling services, make sure to prioritize one as a primary category. If there are others related to the primary one, click "Add another service" and include others that Google suggests.
If the service you provide does not appear, Google allows you to add a customed one. As for products, this feature lets owners insert photos of their products. You don't have to place an exact price as GMB allows price ranges.
Last by not least is the photos. Suppose you include videos, team photos, logos, and on-the-job images. In that case, you make your business more personable, which is essential if companies are looking to convert visitors on the web to a loyal clientele.
Overall, this is an overview of what it takes to create a Google My Business and have it work for you. It is not a fun process, but it can be tedious. Nevertheless, it is worthwhile to appear on Google search results without paying for an ad (SEO).
Why not work with Google's properties? After all, no one would disagree that search engines favor online platforms that were made under the same company. It can only serve to boost your online presence for free.