There's no doubt that nailing SEO is tricky, especially for newbies.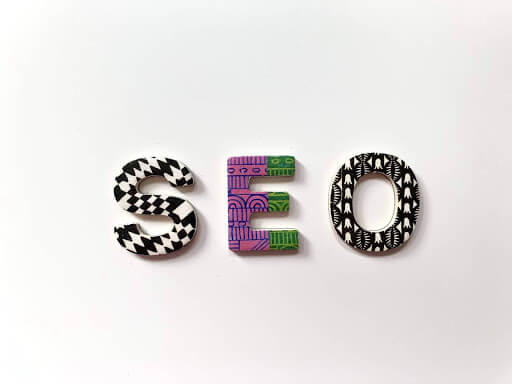 On top of that, with the first five pages for a given search grabbing 67.7% of clicks, there's even more pressure to nail SEO for organic search.
But, the truth is that both manual and automated SEO can be pretty simple if you want it to be.
For me, automatic SEO is a no-brainer, but I caveat this down below, and for a good reason!
In the meantime, let's delve into the argument further so you can work out which is best for you.
Manual vs automatic SEO: What's the difference, apart from the obvious?
How we define manual SEO is somewhat like trying to navigate your way down through a rabbit warren.
There's no definitive definition of what exactly manual SEO is since you could make an SEO process more manual in a variety of ways, such as:
Manual outreach for 

backlinks

—this is the big one!

Not using WordPress plugins (Yoast and Rank Math, for example)

Using spreadsheets to track and record on-page and off-page SEO activities manually

Keeping SEO in-house
Essentially, think of stripping back anything software-related in relation to SEO, but you'd still use the likes of Google Analytics and Google Search Console for data analysis.
You just wouldn't then go ahead and use tools to process the following:
Link tracking (incl. broken links)

Outreach (such as Hunter.io for scraping contact information)

On-page optimization for keywords

PPC campaign management
Is manual SEO right for you?
Going manual on your SEO might sound like a crazy idea when many automation tools are kicking around.
But there are actually some valid benefits for doing so, but it's still tough to ignore some of the downsides.
Advantages of manual SEO
That human connection is powerful.
Imagine a human reaching out to you with a personal message to build off-page SEO, such as for a collaborative study or conducting manual outreach.
I don't know about you, but I'm much more likely to say yes to an offer that's tailored to me.
Removing the human element can be dangerous in some situations, especially when conducting outreach for networking, guest posting and attempting to build a backlink profile.
Here's an example…
No personalization & automatic email: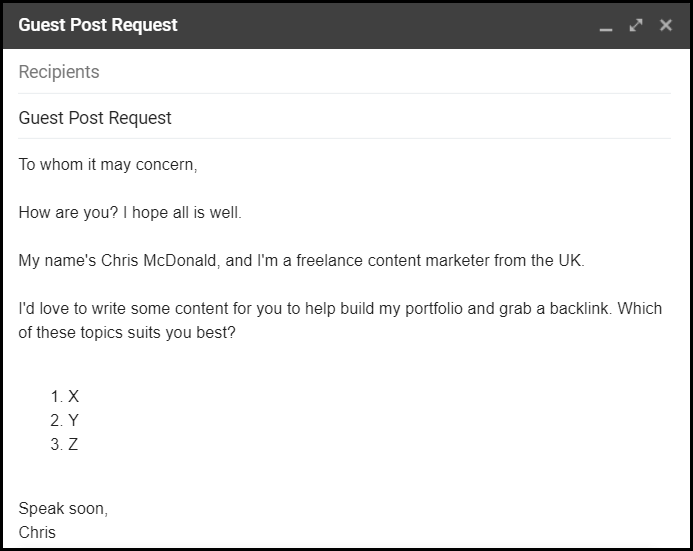 Personalized & manual email: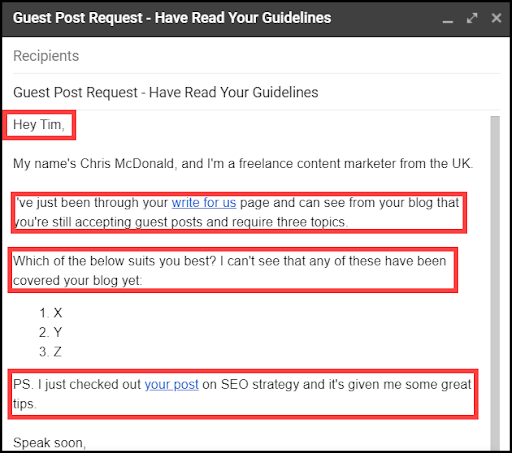 The second, manual version is much more likely to generate a positive outcome than the first, automated one.
It's clear you've taken steps to check out the website, have read the guidelines and have checked to see if the suggested topics have been covered already.
Even more important is that you approach them as instructed. Avoid doing things like:
Emailing when they've asked you to fill in the form on the page

Asking if it's ok to send topic suggestions when they specifically ask you to on the "write for us" page

Following-up in 1 week when they've said they need at least 2 to review your request

Sending an email when they've asked for a draft article
I could go on and on about how to annoy an outreach manager, and automated outreach will make the above four points (and more).
Complete control over certain SEO aspects
Sticking on the above email example, by manually doing this aspect of your SEO strategy, you're in control over:
The exact site linking to yours

Type of content sending traffic and "link juice" to you

Context of the links pointing back to your site
With toxic backlinks, a serious issue for your site, this manual control is extremely important and a powerful step to avoid backlinks in spam comments, PBNs and controversial sites.
Control over strategies
For some, complete control over your SEO strategies is a powerful deciding factor in how you run your site and business.
By leaning to manual SEO processes, such as analyzing data, manual outreach, and manually checking on-page content for keyword optimization, you avoid software and automation processes failures.
Such failings could come from viruses, running outdated versions, incorrect setup and user error.
Check an operation has executed as required.
A manual check that your SEO strategy has gone according to plan is incredibly reassuring, especially if you're new to SEO or just starting down the SEO route.
As your site/business grows, a manual audit/check acts as an extra safety net to check if your SEO work was carried out correctly.
Unlimited data
There are much fewer restrictions when you go manual, especially in terms of data storage. 
Creating and maintaining something like a spreadsheet to analyze your site's traffic and other data is much less restricted. You don't have other forces blocking the number of reports you can run or the amount of rows you can have in those reports.
Disadvantages of manual SEO
Insanely time-consuming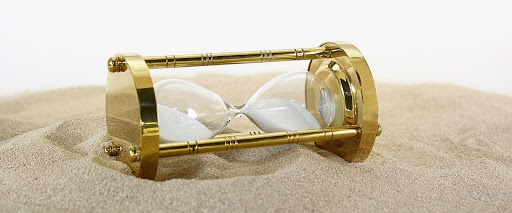 Image by anncapictures from Pixabay
Being in control of your SEO processes is one thing, but it would take a crazy amount of time to completely operate everything manually.
In a world where we're striving for efficiency and working smarter and not harder (ugh, a cliché, but it's true), manual work just isn't tenable.
Even if you have a small operation, such as a part-time blog, everything from keyword research to on-page optimization and ensuring SEO best practices are in place according to Google's Core Web Vitals update are going to be cumbersome.
Asking Google to crawl your URLs is a simple process, but can you imagine doing this manually for a site or group of sites with hundreds of pages every day?
Need the buy-in from staff
Ignoring the time investment, you also need to get your team's buy-in that they're going to have to perform laborious and manual processes.
Expect push-back and restriction if it's the road you want to go down.
In addition, you'll need a 100% team commitment. Even if one of the team doesn't want to go manual, the disruption could send ripples through the day-to-day working environment.
Manual SEO is more costly.
While you may think that not having to invest in software or an outsource SEO service, the time investment will be extreme, leading to a significant hit to your profits.
Furthermore, I challenge you to find an entire team of in-house staff that's willing to run manual processes consistently. The obvious solution is to outsource to an SEO specialist, who will charge a premium for something that can be easily automated.
Results will be much slower.
Let's say you want to completely manualize keyword research.
Manually going through a single page, recording the keywords, where they're used and how often is a full-time job in itself, let alone then doing everything else related to SEO.
Sure, this is an extreme example of manual SEO, but even scraping keywords with a piece of software and then developing your own spreadsheet is so much slower.
Why you should consider automated SEO
It's absolutely not my intention to put you off from manual SEO, but you're likely sitting there feeling like you're wading through mud just thinking about it.
Even so, that isn't to say that automatic SEO is the golden child, but I feel the case is much stronger.
Let's take a look.
Advantages of automated SEO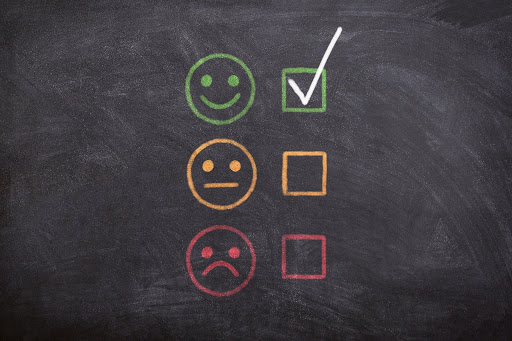 Image by athree23 from Pixabay
Speed
Yep, you just knew I was going here first, didn't you?
Imagine being able to get a report on broken backlinks within a few minutes, compared to having to manually check your backlinks every day.
What if you could generate reports on relevant keyword ideas for your business or niche in seconds, rather than having to manually trawl through the competition for weeks on end?
The speed benefit is just insane!
Time and, therefore, money-saving
Naturally, the astronomical improvement in speed with automatic SEO opens up your time to invest in other areas of your business.
In addition, and while not tangible, the time saving is a money-saving. Whoever first said the phrase "time is money" is spot-on.
Any time you spend on your business has an opportunity cost, and I strongly advise you to reinvest that time.
Consider a budget shift towards content marketing and improving your personal development (which should always be a priority).
Easier to keep in-house
While some will default toward outsourcing their SEO needs immediately, using automation tools is a good blend of using an external source to control your internal SEO.
If you like to control but don't have SEO expertise per se, automation tools allow you to keep control in-house and not rely on an SEO agency, which will, incidentally, cost you more over time.
Easier to plan and schedule
Many automation tools have in-built scheduling, which immediately allows you to streamline your project management.
In addition, using automation means you can be more flexible, especially since reports can be run in an instant, as well as paused.
So, you don't have to schedule your work around running SEO reports, whereas you'd likely have to schedule your daily routine around doing things manually.
Allows for more advanced SEO
While SEO audits are now a common selling point for many SEO agencies, doing one manually is just insane.
Products like Sitebulb, Ahrefs and Semrush far exceed anything you can do manually to improve your SEO, UX and CRO, identifying areas of improvement that you might not have even known about before.
Up-to-date information in an instant
At the click of a button, you can analyze and identify data to make appropriate business decisions within a short period.
For instance, a SERP might change from day to day for your chosen keyword. Yesterday, page 1 might have been eComm-heavy, but Google is now favouring that search term for blog posts—completely shifting the keyword intent.
You can also get immediate access to helpful competitor information, such as:
Domain rating/authority

# of backlinks

Monthly traffic

A keyword that page is ranking for

The estimated monthly volume for that keyword

And more!
Ahrefs' keywords explorer tool is a classic case of this:

Hitting "update" at the top will immediately generate new data on the fly. 
Without this automation, you'd be stranded.
Analyzing the competition easier brings faster results for you.
Ultimately, all the previous advantages culminate in quicker success for you.
Nobody wants to wait 30 years for their site to take off, especially when the same progression can be achieved in a single year.
For example, running a backlink report on a site will immediately show their backlink profile.
Using Ahrefs as an example, you can immediately see:
# of backlinks

# of referring domains

A breakdown of the referring domains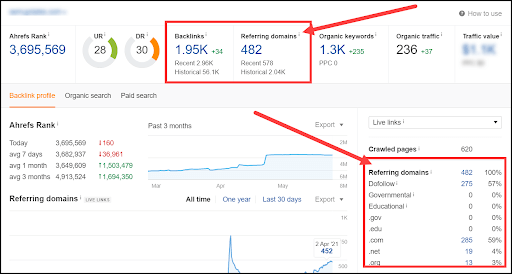 You can then drill down further and see what domains the backlinks are coming from:

If the competition can get high-DR links, why can't you?
Disadvantages of SEO automation
The war definitely seems to be leaning towards the automation route, but just be aware of the following cons to automated SEO:
Potential for Google penalization
Perhaps the main SEO element that people are outsourcing is their link building.
Blindly getting links from any type of site, no matter how toxic and their authority, isn't going to work in your favour.
Sure, they're a vote of confidence, but search engines will pick up if links are:
Spammy

Non-contextual

Dense from a small number of sites
Analysis paralysis
Being in control of so much data and so many kick-ass tools is awesome, but it can lead you into a bit of paralysis by analysis.
Tracking data and where it comes from is highly useful, but overthinking what's in front of you can put a halt to your progress.
Just ensure you stick to your original plan and let the tools do their work.
Not understanding the tools properly.
While many SEO automation pieces of kit come loaded with written and video guides, that doesn't mean your neighbour's hairdresser's dog can use them.
You'll still need to take some time to learn how they work and what they can do for you, so expect an element of upfront time investment.
Not your core competence
I'm a big believer in working on something that you're good at (as well as passionate about).
So, while my experience tells me most people can use SEO automation, that doesn't apply to everyone, and you might become frustrated in getting to grips with a new way of working.
Might still need to outsource
With the above point in mind, you may need to eventually outsource your SEO anyway, potentially wasting time (and money) you spent trying to get the automated tools to work the way you wanted them to.
This isn't a guarantee but is something you should be aware of, for sure.
Key takeaways of SEO automation vs manual
If you need a tl;dr, your wish is my command:
Manual SEO:
It gives you more control over your process

The human connection for outreach is welcome

It is insanely time-consuming

Will halt your business growth
Automated SEO:
Electrifies the speed of SEO

Allows more flexibility and reporting

It Will save you time, money and stress in the long run

It can get you in trouble if you don't keep an eye on it
Final thoughts on the matter
For me, the sheer time investment needed for manual SEO completely eradicates the benefits of control.
So, the clear answer is to consider a combination of the two.
Sure, you could spend thousands of dollars a month with all the bells and whistles of SEO automation tools, but I feel you should step in with a certain aspect of manual intervention.
More specifically, I'm a firm believer in manual outreach to build a backlink profile, and it isn't a tall ask to do that. It's fine to have a draft email template ready to send out but look to change it every single time.